7/5/2018 10:13 am

Greetings everyone, its been a while since we've had a chance to talk with you all! Admittedly, with the late finish for season 3 and the quick turn around for SDCC coming up, we took a little time to ourselves to relax and let the slow news cycle work to our advantage! That said, there are some noteworthy Supergirl related tid-bits that we should let you know about. Check out our first "Summer News Roundup" below. We will likely have several of these as small tidbits begin to gather.
Supergirl the Movie Gets Blu-Ray Release: There are always multiple beginnings for everything. Whether its Action Comics 252, or the first time the Girl of Steel appears on a TV show, fans always get multiple first and interpretations of the character. In 1984, Helen Slater (Eliza Danvers) made her debut as the girl of steel in her own movie, Supergirl. Now, after 34 years, the movie is getting a new release on Blu-Ray that includes a director's cut and an international cut! Here is the synopsis of the movie:

When she loses her city's vital power supply, Kryptonian Kara follows it to Earth in the hopes of retrieving it. Although gifted with powers like her cousin Superman, Kara struggles to defeat the evil Selena, who now controls the mighty object. To fit into her new surroundings, Kara disguises herself as high school student Linda Lee and says that she's Clark Kent's cousin.
The movie can be purchased July 24th.
---
Supergirl.tv T-Shirts: Some of you have expressed interest in wearing your Supergirl.tv pride in the form of some site merchandise! We are blown away by such a flattering request! We've been trying to create some artwork that wouldn't violate copyright laws yet keep the feeling of the site and the show! Our plan is to pick two or three to make and then offer them to you guys to purchase. All proceeds will go to supporting our site. Some have already donated significantly to the site and their t-shirts will be sent free! But before we can offer shirts and send them out, we want to get your opinions on the designs. Below you will see 10 designs to choose from. Select a couple favorites and vote on them if you like. Additionally feel free to add your comments on the designs below:
Vote Below (you can only vote once, but you have three votes to cast in your session):
Let us know your thoughts on the T-Shirts and on the Blu-Ray. Special note, there is a new AMAZING Supergirl figure from Sideshow collectables (preview at that link) out but we are going to wait to report on it until SDCC when we get to bring you live video of the figure! We miss you guys, hope summer is treating you well! Forum is open and any support you can give before our trip to SDCC is highly appreciated!
6/25/2018 10:29 am

With the season three finale now a week behind us, it's time to start looking ahead to what season four is going to bring us. Of course, there really is only one spot where most of the information will be revealed and that is San Diego Comic Con! Both your admins will be there all five days and will be bringing all the breaking news to you as it is announced! That said, we already have our first bit of information! The WB is bringing Supergirl (the show) along with, Arrow, Black Lightning, Supernatural, The Flash, Legends of Tomorrow and Riverdale from the CW's lineup. Attendees from Supergirl are listed as:
Melissa Benoist (Kara Zor-El)
Chyler Leigh (Alex Danvers)
Mehcad Brooks (James Olson)
David Harewood (J'onn J'onzz)
Katie McGrath (Lena Luthor)
Jesse Rath (Brainy)
Robert Rovner (Executive Producer)
Jessica Queller (Executive Producer)
Sarah Schechter (Executive Producer)
Additionally, fans can get ready to stand in line for their big panel which will start at 3:30pm in Ballroom 20! The WB had this to say about the panel:
3:30–4:15 p.m. Supergirl Special Video Presentation and Q&A — Season three saw Supergirl stop Reign and the other Worldkillers' threat to humanity and our planet, and in the process, Kara was shocked to find her mother Alura alive and living in a salvaged Argo City that survived the destruction of Krypton. Reconnecting with her past caused Kara to realize that her true home is now here on Earth, where big changes are taking place for her and all of her friends in National City – and also, it appears, for a doppelganger in Russia! Season four promises to be full of surprises, action, adventure and lots of big revelations for Supergirl, Alex, James, J'onn, Lena and Brainy. Join the series' cast, Melissa Benoist, Chyler Leigh, Mehcad Brooks, David Harewood, Katie McGrath and Jesse Rath and executive producers Robert Rovner, Jessica Queller and Sarah Schechter for a special video presentation, followed by a Q&A where they'll discuss what's to come and more! From Berlanti Productions in association with Warner Bros. Television, Supergirl's fourth season will premiere in its new Sunday 8/7c time period on The CW starting October 14. Supergirl: The Complete Third Season is available now on Digital, and will be released on Blu-ray™ and DVD on September 18. Become a fan of the show on Facebook at www.facebook.com/TheCWSupergirl and follow the show on Twitter at @TheCWSupergirl. Ballroom 20
We hope to see some of you there! We are easy to find, usually wearing our Supergirl.tv gear! Let us know what you think of the SDCC news in the comments below and in the forum! Keep us advertisement free and visit the support page!
6/24/2018 6:34 pm

Today is the first Sunday after the finale and we want to get into the new habit of posting Supergirl related news on Sundays since season 4 is going to air on The CW's new original programing night! We can't think of a better story to debut on our Sunday night coverage of the show than announcing that our friends at Supergirl Radio and their partners at DCTVPodcasts are holding a fundraising podcast marathon to help raise money for the Make-A-Wish Foundation:
On June 30, listeners can help raise money while also enjoying their favorite DC television podcasts for Arrow, The Flash, Supergirl, Legends of Tomorrow, Black Lightning, Krypton, DC's upcoming Titans as well as classic DC TV shows.

The podcasting fundraising event will be hosted via Mixlr at mixlr.com/dctvpodcasts and will begin on Saturday at 10 AM PST/1 PM EST. The event will feature the great minds of DC TV Podcasts with hosts from Quiver: The Green Arrow Podcast, The Flash Podcast, Supergirl Radio, Legends of Tomorrow Podcast, DC TV Classics, Black Lightning Podcast, Krypton Podcast, and Titans Podcast.
The Make a Wish Foundation is described as:
Tens of thousands of volunteers, donors and supporters advance the Make-A-Wish® vision to grant the wish of every child diagnosed with a critical illness. In the United States and its territories, a wish is granted every 34 minutes on average. They believe a wish experience can be a game-changer. This one belief guides them and inspires them to grant wishes that change the lives of the kids we serve. For more information, please visit https://wish.org
As fans of Supergirl we can imagine that all of our readers know who Kara Zor-El is. Even when she is powerless she is a hero. Working through this incredible foundation, you too can be a hero for a child in need. Supergirl.tv can not endorse this cause more! Please consider joining the podcast marathon on Saturday June 30th and if you can, donate to a very worthy cause!
6/20/2018 12:27 pm

Today is a day of confirmations, we have been able to confirm that David Harewood will remain as a series regular for season 4 and now we can confirmt the official start date for Supergirl's senior season (fourth season). October 14th, 2018 at 8pm is the official start date for both the show's fourth season and for The CW's brand new original programming on Sunday nights! Mark your calendars! We've already updated the countdown clock! Just a little over 116 days to go!
Let us know your thoughts in the comments below and in the forum! Keep us advertisement free and help us bring you all the news live from SDCC this year by visiting the support page!
6/20/2018 10:35 am

Any TV show is going to have turnover. It's just how the industry works. Some characters conclude their story arcs, and others get offered new opportunities. Sometimes we even see actors choosing to look for new opportunities. The talented cast of Supergirl rates among the highest in skill and craft any TV show can have. With Jeremy Jordan, his singing talents were calling him home and in a heart felt message to fans (you can read below) reflected his desire to semi-move on. In Chris Wood's case, it was that Mon-El's story had concluded according to Executive Producers Robert Rovner and Jessica Queller. This too happens from time to time. Fans then went on to speculate that after the monumental changes in the season 3 finale, David Harewood might be stepping away or taking a reduced role on the show. Well space dad fans can rest easy as the man himself, David Harewood (recent United Kingdom Goalkeeper Hero), has put those rumors to rest! Hear from him yourself in the video below!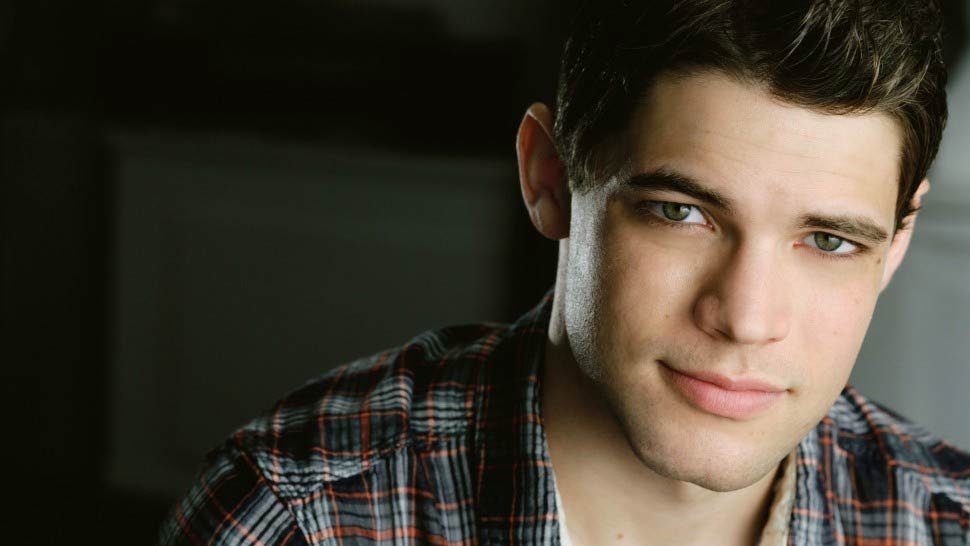 As many of you have heard by now, Winn will no longer be a series regular on Supergirl. However, this is not goodbye. Although you may not see him puttering around the DEO every week. I love everyone in National City too much to stay away forever. Winn WILL return in season 4. Nevertheless, I wanted to say a few words.

I came to LA three and a half years ago searching for a new adventure, and in a matter of weeks, I was best friends with a super hero. I mean, come on. It's been the adventure of a lifetime, and breathing life into that brilliant, quirky, puppy dog nugget named Winn has been a true joy. But lately, my gut has been telling me that I'm once again ready to begin a new chapter in my life... and if I've learned anything, its that you gotta listen to your gut. So I want to thank everyone behind the scenes at Supergirl for understanding it was time for me to return home... to spend time with my wife and friends, and focus on crafting the next stage of my career.

I also want to thank all the incredible fans of the show for your kindness, humor, patience, and most of all, your support. Finally, a special thank you to my Supergirl family. More than anything else, I'm going to miss spending every day with you amazing, beautiful dorks. However, as I have said, this is not goodbye. Your favorite little cardigan wearing hobbit has plenty of stories left to tell. See you in the future.
Let us know your thoughts on Jeremy's note to us all or on the great news that David Harewood is sticking around in the comments below and in the forum! Keep us advertisement free and help us cover all the major events at SDCC by visiting the support page!