11/18/2018 6:43 pm

Fans were treated to a special look at this year's crossover event! While we were all watching the episode, suddenly in the middle of it during a commercial break, we saw something that can only be described as shocking! Elseworlds will explore several "what if" scenarios. The one we saw tonight was Alex holding Kara in a cell! The cell looked like it was at Star Labs, the ones Barry and team use to lock up dangerous meta-humans. With Elseworlds exploring several alternate realities, and Supergirl exploring Red Son in their own way as well, it is a point of interest that in the comics, Flashpoint actually had the government holding Superman in a lab. This is very familiar to the scene we saw. To refresh yourself, check it out below:
Let us know what you think of this deep twist on our favorite sisters in the comments below and in the forum! Keep us advertisment free visit the support page!
11/18/2018 6:21 pm

James has made the decision to play full-on double agent and judging by the trailer, it could cost him more than he is prepared to pay. The Children of Liberty are looking to set their sights on Supergirl. Every time Ben Lockwood thinks he has a victory, he ends up hearing how Supergirl saved the day. He needs to get rid of her once and for all because her hope, help, and compassion for all is what stands in his way. The trailer ends with the implied destruction of a symbol of hope and we mean that in all ways! Check it out below:
Let us know what you think of the trailer in the comments below and in the forum! Keep us advertisement free and visit the support page.
11/18/2018 4:45 pm

Tonight moved the season four story arch a bit further while sharing some sweet moments with our Girl of Steel team during a great holiday gathering. Interestingly, we saw Supergirl and Manchester Black's interactions and Kara actually saved Black. Ben Lockwood looks like he is burning the candle as both ends as his persona as Ben Lockwood and Agent Liberty are leading the anti-alien march. James and Lena worked through a difference on how to get Guardian's involvement with the Children of Liberty. While those were the big moments that stood out via the synopsis, the episode had much more to cover, here's what stood out to us:
Agent Liberty's Manifesto: A new gang seems to be looking for aliens on the street. Manchester unmasks one and finds it's the cop Fiona was looking into. Supergirl arrives in time break up the fight and save Manchester. Just then, Agent Liberty releases a manifesto from the sky via drones.
Lena's Trials: As we know from the season finale last season, Lena has kept some of the Harun-El. She is investigating to see if it can be used to cure cancer which is an astonishing goal! After first review though, it didn't work.
Children of Liberty Uprising: When Supergirl returns to the DEO, she and Alex debrief Colonel Haley. She instantly puts the investigation on hold and tells Alex that local authorities or other government agencies like the FBI or Homeland Security will take on the investigation. Alex and Kara aren't happy with that and tell Brainy to keep looking into the Children of Liberty but in secret.
James and Lena Have a Disconnect: Lena and James feel like they are doing what the other wants but they weren't communicating. Lena thought that after the manifesto was dropped onto the city, he would want to distance himself from the group. James thought that this was more of a reason to try and find the Children of Liberty and eventually Agent Liberty himself. The two resorted to their work relationship where Lena, James' boss, had the last word.
Kara Goes on TV, James Goes to Meet The Children of Liberty: James makes the call to send Kara to do the talking heads interview. He instead goes to meet the Children of Liberty representative. The Representative takes James on what looks like an innocent walk through a neighborhood but he keeps checking his phone for some reason. As for Kara, she holds her own and gets a few applauses from the audience, but Ben Lockwood's experience showed through. He took the history of Thanksgiving and turned it on Kara.
Thanksgiving: This might be the biggest Thanksgiving ever. Helen Slater returned! On top of that, we had Nia Nal, Manchester Black, Alex, Kara, J'onn, Brainy, James and Lena. The dinner had many layers of stories. James and Lena were mad at each other. Kara had to keep her Supergirl identity hidden from Lena and Nia and Manchester but overlap was very much tip-toed through. During dinner, the group all stumbled through the plan of the Children of Liberty and it turns out that they were planning to attack the homes of aliens in a coordinated strike.
Sundown Attack: The Children of Liberty head out to make their attacks. Kara and Brainy are able remove a few of the marks sparing their attack but Brainy is caught by a group of the COL and he beats them up "with physics" which was hilarious. In addition, one of the alien families being attacked let out an alien lizard who transformed into a Dragon. Supergirl and Spike fought but the little girl that owns Spike showed up and told them how to calm Spike down. Kara talks him down and gives him a pet.
Final wrap up moments of the show came fast in sequence as they do. First, Colonel Haley continued to walk the line between difficult and acceptable. She allowed the DEO to make the Children of Liberty a priority. Ben gets a call from the talking heads show he was on and is given a job and his own show. Then we snap to Alex, J'onn and Kara at Kara's place. They discover that Nia might be hiding something. At the end, James is approached by his contact at the Children of Liberty. He is grateful that James saved his life. James ignores a phone call from Lena and is almost instantly captured by the COL. Lena feels like a civil war between Aliens and humans is coming and she moves to human trials on the Harun-El.
Let us know what you think of the episode in the comments below and in the forum! Some of us are attempting a new challenge this week and are sharing one positive that we liked about the show first, followed by our opinions. Everyone is welcome to join in, but no pressure. Keep us advertisement free and visit the support page!
11/16/2018 7:17 pm

Happy Friday evening everyone! We are getting our first sneak peek at Sunday's all new episode titled, Call to Action. In the sneak peek, a gang of masked men surround and attack two aliens out for a stroll at night. The gang is using dogs to sniff through the image enhancers. Manchester Black shows up to break up the attack but gets into a bit of a bind. The Girl of Steel herself shows up to set Black free. In the end we see what seems to be the real "Call to Action" this episode! Check out the sneak peek below:
Let us know what you think of the sneak peek in the comments below and in the forum! Keep us advertisement free and visit the support page.
11/16/2018 12:00 pm

Voldemort and Harry Potter, Luke Skywalker and Darth Vader, Frodo Baggins and Sauron are all famous pairs of heroes and their villains. None might be as famous as Superman and Lex Luthor though. Just as everyone knows Clark Kent is Superman, you can just as easily ask who Superman's arch-enemy is and you'll get back Lex Luthor 100% of the time. As Supergirl did in season 2 for The Man of Steel, the show has decided to give a face to the infamous villain, Lex Luthor. Tapped to play the recurring part is the Emmy award-winning actor, Jon Cryer. Executive Producers Robert Rovner and Jessica Queller has this to say about the casting decision:
We are enormous fans of Jon Cryer, and he was instantly our dream actor to play the iconic role of Lex Luthor. Jon is a super-talent, and the fact that he played Lenny Luthor in Superman IV brings an added layer of legacy to his casting. We're beyond thrilled to welcome Jon to the Supergirl family.
As stated above, Supergirl continues to honor actors from past superhero movies and shows as Jon Cryer was actually Lenny Luthor, the nephew of Lex in Superman IV: The Quest for Peace.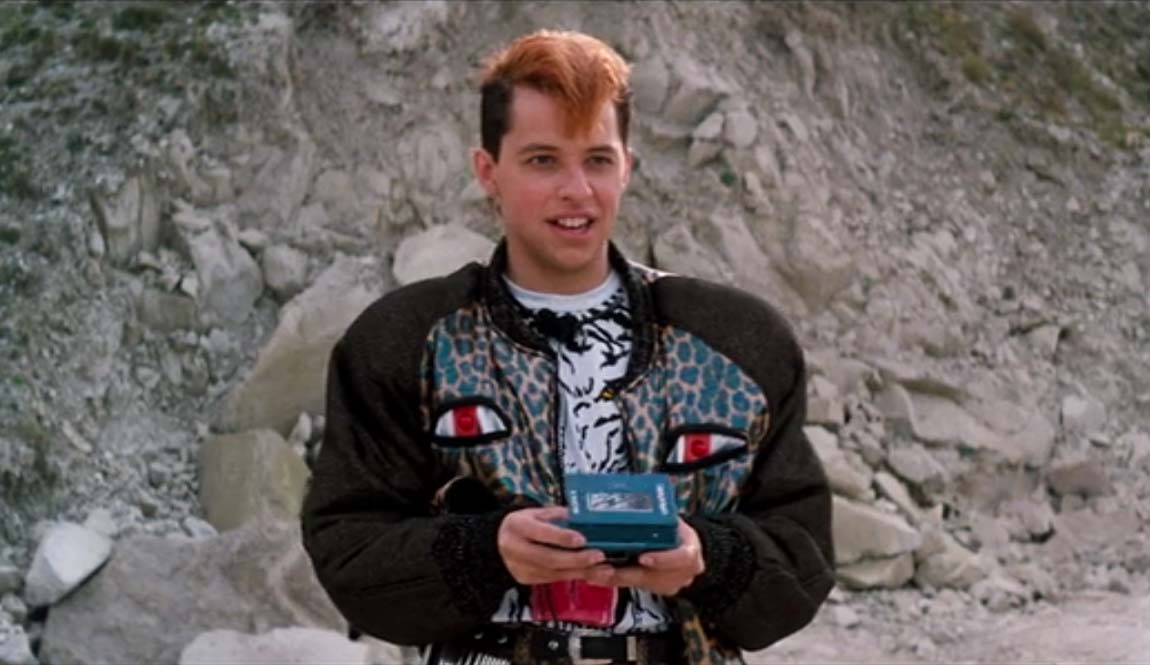 Fans can mark their calendars for episode 415 where Lex will make his debut. Mr. Cryer's photo courtesy of Matt Beard and Lex Luthor photo courtesy of DC Entertainment.
Let us know what you think of this casting choice in the comments below and in the forum! Just how will Lex make his debut? Keep us advertisement free and visit the support page!