9/8/2019 5:23 pm

"Where the heck have you guys been there is a new Supergirl poster out there!", we hear you cry into your computers and mobile phones! Yes we are sorry, we were traveling this weekend. We booked flights to Los Angeles to meet up with the Batwoman cast at Paleyfest but unfortunately they couldn't make it. Instead, we headed out to the Warner Brothers lot and did some exploring! More on that shortly, first let's take a look at this awesome Supergirl season 5 poster! The gang is all here and what we love best about it ... ITS BRIGHT! Check out the poster below: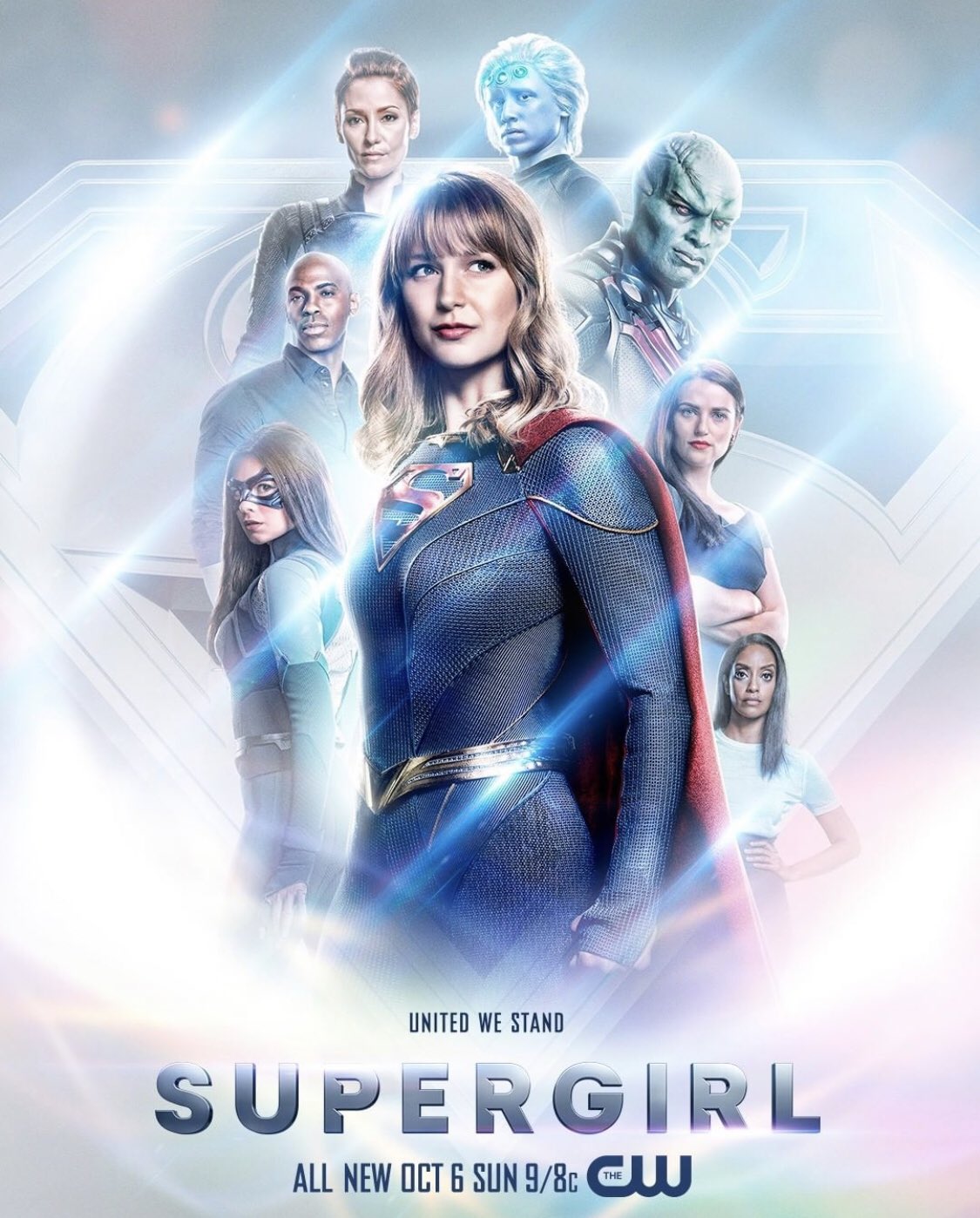 Next up, we wanted to share with you all some of our trip to WB. The images are pretty big so you might have to let them load a bit. We got to see the original house used as Kara's place in Midvale. The same roof she jumped off of and learned she could fly! We saw the original Cat Co, the Daily Planet from Lois and Clark, tons of Aquaman and Wonder Woman costumes, but best of all, a detailed up close look at the original Supergirl costume worn by Melissa herself! We tried to get some close detail shots for you all. Oddly enough, there is a piece of Supergirl.tv history on the plaque for the suit! Original fans may recognize the first desktop I ever created for the show! Looks like WB grabbed it up too!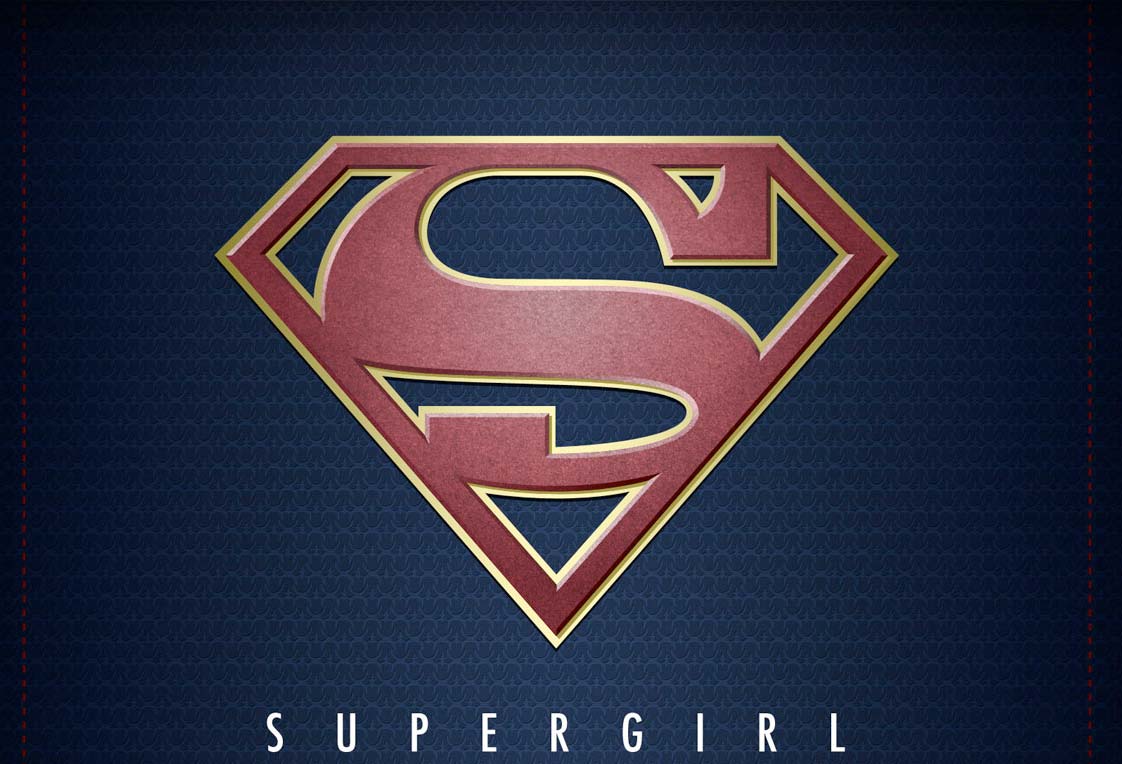 We hope you enjoy our photos and like the new poster! Let us hear your thoughts in the coments below and in the forum! Help keep us going and visit the support page if you can!
8/28/2019 7:28 pm

Turns out it's a heavy news day for Supergirl today and we couldn't be more excited! New adventures in audiobooks, episode titles, and now five brand new photos from the season five opener titled Event Horizon! Five photos is a little low for what we are used to but if and when new photos appear, you know we'll add them here! Judging from what we can see in the photos, there is going to be a major event at a stadium! The team will rush in to assist. Now don't hold us to it, but it kind of looks like Dreamer has an updated mask. Additionally, we are curious if that isn't J'onn but instead his brother taking his place. David just happens to have a kind of evil looking smirk. Check out the photos below:
Let us know if you think we are right about the mask and J'onn in the comments below and in our forum! Keep us advertisement free and visit the support page!
8/28/2019 11:36 am

If you haven't had enough of the Arrowverse, specifically the trinity of lead characters (Supergirl, The Flash and Green Arrow), then you are in luck! According to The Wrap, a brand new series of audiobooks about the Arrowverse is coming to Serial Box. Serial Box is the same company that created the audio sequel to Orphan Black. They will be working closely with Warner Brothers and Berlanti Productions to give us a brand new look at the Arrowverse, outside of the current television timeline!
In Serial Box's 10-episode version of "The Flash," Lex Luthor has altered the past so that The Flash, Arrow and Supergirl are now all bad to the bone, fighting for evil and for an altered timeline to become a permanent fixture in the multiverse. But even as the heroes go rogue, their friends and lovers still half-remember the fight to correct the timeline and restore the DC Super Heroes to the right side of justice.
The series is being written by New York Times bestselling author Gwenda Bond and Christopher Rowe. Each episode will be available in audio format or written format and are being described as "the length of an average commute". You can look for these alternate-timeline stories coming this Fall!
Let us know what you think in the comments below and in the forum! Keep us advertisement free and visit the support page!
8/28/2019 9:50 am

Greetings Supergirl fans! Its been a little while since we had news for you but as September approaches, we're seeing the news pick up and the excitement for season 5 really accelerate! We hope you'll join us each Sunday in October (and onward) as we cover both of our caped heroes in back to back fashion both here and on our sister site, Batwoman.tv! That said, today, we have a few episode titles for you going into season 5. They could be subject to change but seeing as most of these are printed on clapperboard we are feeling safe. The titles are:
Event Horizon
Stranger Beside Me
Blurred Line
In Plain Sight
Event Horizon sounds awesome! That is the invisible barrier where, if you were to cross, you could not escape a black hole. Of course that could be metaphoric. Stranger Beside me could be Lena, could be J'onn's Brother or both, they do tend to theme episodes. Blurred Line sounds like a Lena episode to us, and In Plain Sight is exactly how J'onn's Brother would operate!
Additional News:
iZombie actor and Supergirl guest star alumn, Rahul Kohli has been teasing a return to Supergirl via twitter and instagram! HIs character was romantically linked with Lena when he appeared but he died in the episode. How will Rahul be returning and who will he be playing remains ripe for speculation!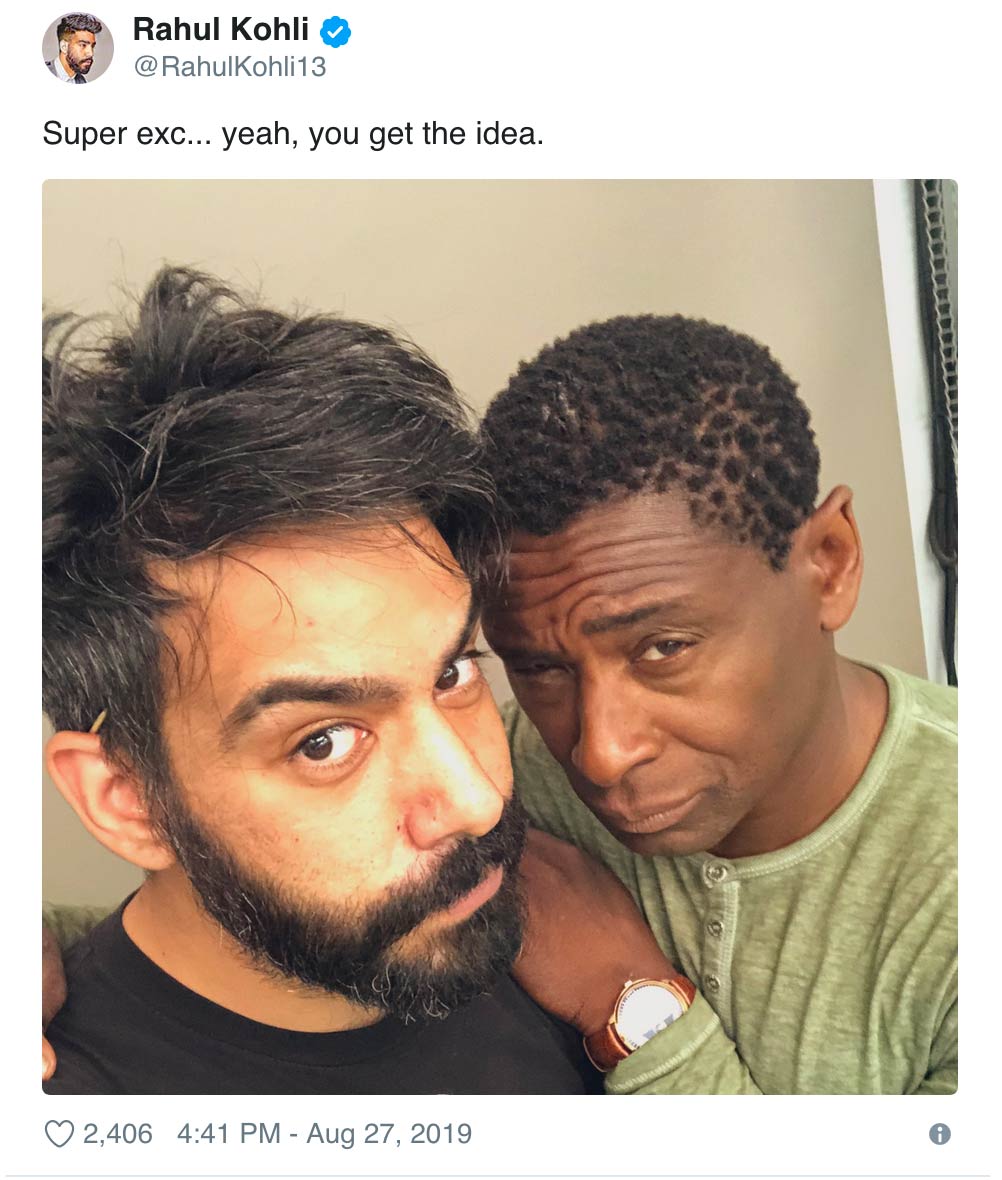 Let us know what you think in the comments below and in the forum! Keep us advertisement free and visit the support page!
8/16/2019 5:51 pm

Less than two months to go until Supergirl returns to our lives with brand new episodes! We couldn't be more excited! With Julie Gonzalo joining the show as a series-regular playing Andrea Rojas (aka Acrata), and Staz Nair coming aboard as another series regular playing the show-created role of William Dey, we weren't sure what other new faces we might see. Announced on TVLine.com this afternoon, we've learned now that Kate Micucci from The Big Bang Theory, Another Period, and the band Garfunkel and Oates will make her debut in National City in the show's season 5 premiere. The role isn't a big one, just a cameo, but Executive Producer Jessica Queller had this to say about Micucci:
She's amazing and so sparkly and hysterical. Really exciting having her on set. [Micucci] has a small cameo as a character working in a museum.
This sounds like a lot of fun. We actually like and would encourage more cameos in the show rather than more full time characters. That said, it sounds like season 5 has found their balance and stride and we can't wait until October!
Let us know your thoughts in the comments below and in our forum! Keep us advertisement free and visit the support page!