1/10/2017 6:13 pm

Good morning everyone! You might be noticing some changes around the site today. Obviously we've got some news for you all. We have a brand new website for you! By brand new, we mean BRAND NEW! Over the last six months, our developer team has been remaking the website from the ground up. EVERY ARTICLE was re-entered into the website for faster access and indexing. Further more, we've added new features! Now you can use our new search tool for specific articles. There is a Twitter feed on the site too. We also have a brand new forum installed. We have archived the old forum but the new one will allow for more uploads and faster loading.
As far as the content from the older site, we've updated EVERYTHING. We have new character pages with power rankings! The video section has now been updated to include over 200 videos! Our gallery page has multiple sections that includes photos from everything you can imagine! The Spoilers page has been divided into seasons now too. So you can read up on season 1 or look ahead and see what's coming in season 2!
We really hope you guys enjoy the new site but as with everything tech related, there are bound to be some errors. If you find anything please let us know via our contact page. We will get to any and all issues as fast as we can. Welcome to the new Supergirl.tv, we are still committed to the show, and this community more than ever and we hope this new site will show you how our drive to do the most for our users never waivers. El May Arah!
Let us know what you think of the new site in the comments below and in the new forum! If you like the new site, help us keep it going by visiting the support page!
1/8/2017 8:05 pm
Just on the heels of the incredible news that Supergirl is renewed for season 3, Greg Berlanti, through TVLine.com, has confirmed that Kara and Barry will face off against the Music Meister in their season 2 crossover event! This entire storyline is made possible by you the fans, wanting and wishing for this. Melissa Benoist, Grant Gustin, and both casts are just so incredibly talented including musically. This will be incredible!
Comments are available below, and in the forum. Help Supergirl.tv pay the bills and visit the support page. Thanks!
1/8/2017 7:30 pm

Well, here's a new year gift that shouldn't surprise anyone. Supergirl has been renewed early for a third season! This is such a breath of fresh air! Remember back to just 7 or 8 months ago? There was so much uncertainty and speculation for the show. This is clearly another benefit of the move to the CW. The CW has faith in the show, is extremely happy with the ratings, and has treated the show and its promotion with the upmost care. We are so happy with this news and we're sure you are too! Also among the shows being renewed, Legends, Arrow and The Flash were included! Here's what the press release said:
January 8, 2017 (Pasadena, CA) — The CW Network has given early renewals to seven of its primetime series for the 2017-2018 season. The announcement was made today during the network's session at the Television Critics Association Press Tour in Pasadena by Mark Pedowitz, President, The CW.

"Over the past several seasons, The CW has built a schedule of proven performers, from our lineup of DC superheroes, to critically acclaimed comedies, to sci-fi dramas," said Pedowitz. "Early pickups of these seven series now allow our producers to plan ahead for next season, and gives us a solid base to build on for next season, with original scripted series to roll out all year long."

The series being ordered for the 2017-2018 season include ARROW (Season 6), CRAZY EX-GIRLFRIEND (Season 3), DC's LEGENDS OF TOMORROW (Season 3), THE FLASH (Season 4), JANE THE VIRGIN (Season 4), SUPERGIRL (Season 3), and SUPERNATURAL (Season 13). Specific premiere dates for each series will be announced at a later time.
Comments are available below, and in the forum. Keep Supergirl.tv around for season three and visit the support page. Thanks!
1/7/2017 6:55 pm
There has been a lot of speculation about who would play the role of Mxyzptlk since we announced the part back in December. Today, we can put those speculation hats away because according to comicbook.com, Peter Gadiot of Once Upon a Time fame has taken the 5th dimensional role. Some behind the scenes photos have been surfacing showing the actor on set presumably filming his second episode on the show (Mxyzptlk is going to be featured in two episodes this season). You can see him on set below.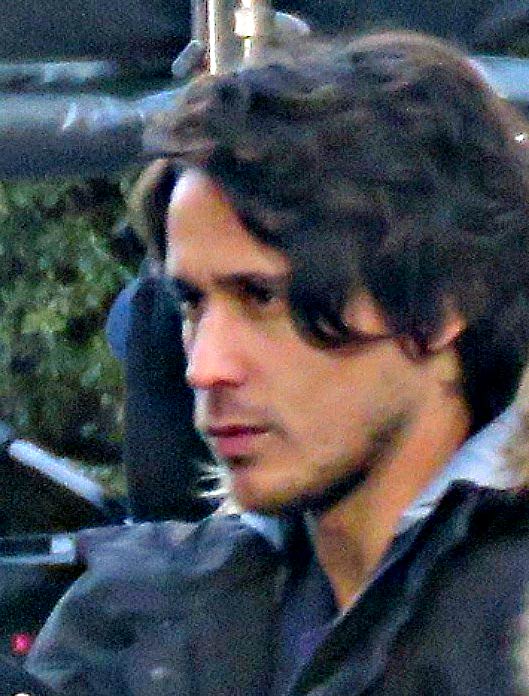 Image from yvrshoots.com.
What do you think of Peter taking the role? Was the casting a good choice? Let us know in the comments below and in the forum. Help us keep the site running too and visit the support page!
1/6/2017 4:41 am
Supergirl returns on January 23rd with a big Kevin Smith directed episode! Tonight we are excited to share the synopsis with you! As you may know, Smith's daughter Harley Quinn Smith makes an appearance in the episode and now we have her role as well. On top of all of that Maggie and Alex's relationship continues and Roulette returns! Check out what the synopsis says below:
SUPERGIRL LIVES — Kara is moved by the story of a missing woman named Izzy (guest star Harley Quinn Smith) and decides to investigate despite Snapper Carr's order to leave it alone. Kara takes Mon-El with her to the last place Izzy was seen and the duo find themselves thrust through a portal to another planet, Slaver's Moon, where the downtrodden are sold as slaves. The leader of the trafficking ring is none other than Roulette (guest star Dichen Lachman). To make matters worse, Slaver's Moon has a red sun, which means Kara and Mon-El are stripped of their powers and stuck on the planet with no way home. Meanwhile, back on Earth, Alex blames herself for Kara's disappearance, fearing she's become too focused on her new relationship with Maggie and too complacent in watching out for her sister.
What do you guys think? Is this going to be a landmark episode? Let us know in the comments below and in the forum! Also, visit our support page if you love our site. Thanks!