11/14/2017 4:39 pm

It looks like Mon-El isn't the only one that escapes from the alien ship that is under water. He seems to have brought a guest! New images from next week's "Wake Up" are now available! The DEO is going to be struggling to figure out what has happened to Mon-El and why he is able to be on Earth without suffering the poison effects from the lead bomb. Furthmore, another young woman is with him. Possibly another survivor from the alien ship. Check out the images below and remember Chad Lowe directed this one:
Let us know what you think in the comments below and in the forum! Keep us your number one source for Supergirl news and visit the support page!
11/14/2017 2:44 pm

Even seasoned comic book readers may not know of the Tormock race. However, they are an alien race that has been around the DC universe for some time. Empowerd with the ability to shapeshift, this alien race has been conquering other worlds in the DC realm for thousands of years. They are described by the DC Wiki as:
Cruel, sadistic, vicious race of a neo fascist regime which exists to rape and plunder the universe and all of its inhabited worlds. They are a malicious and brutal species by nature who've developed a unique form of biotechnology using their uncanny ability to mold and infuse inorganic material with living properties, creating a great many powerful yet horrific devices with which they've used to brutalize the resources of planetary biospheres throughout the cosmos.
Why do we bring up the Tormocks? Well according to ThatHashTagShow.com, there could be one coming to Supergirl soon! According to them, the show is currently seeking an actor to fill the role. She is described as:
Female, 20s-40s, open ethnicity. A warrior of Amazonian stature, jacked, tough and brutal, she is a fierce alien prisoner. Dangerous and angry, she gets into a violent fight…GUEST STAR
Could she be a prisoner that remained from Fort Rozz or are the Daxamites just one of many races interested in Earth? At this point we cannot confirm this report so take it as rumor for now.
Let us know what you think in the comments below and in the forum! Keep us your advertisement free source for Supergirl news and visit the support page!
11/13/2017 7:12 pm

Its only three days until Justice League hits theaters but The CW is giving us a very short glimpse at their own Justice League in the way of their true four show two night crossover event! Crisis on Earth-X will be the first time that all four shows and all four hours will be dedicated to the same story, told with all characters across the Arrowverse! To learn more about the story of Crisis on Earth-X check out our recent article on the synopsis of the event. For the teaser, check out the video below:
By the way, for those that wanted it, here is our desktop that we made to commemorate the crossover event!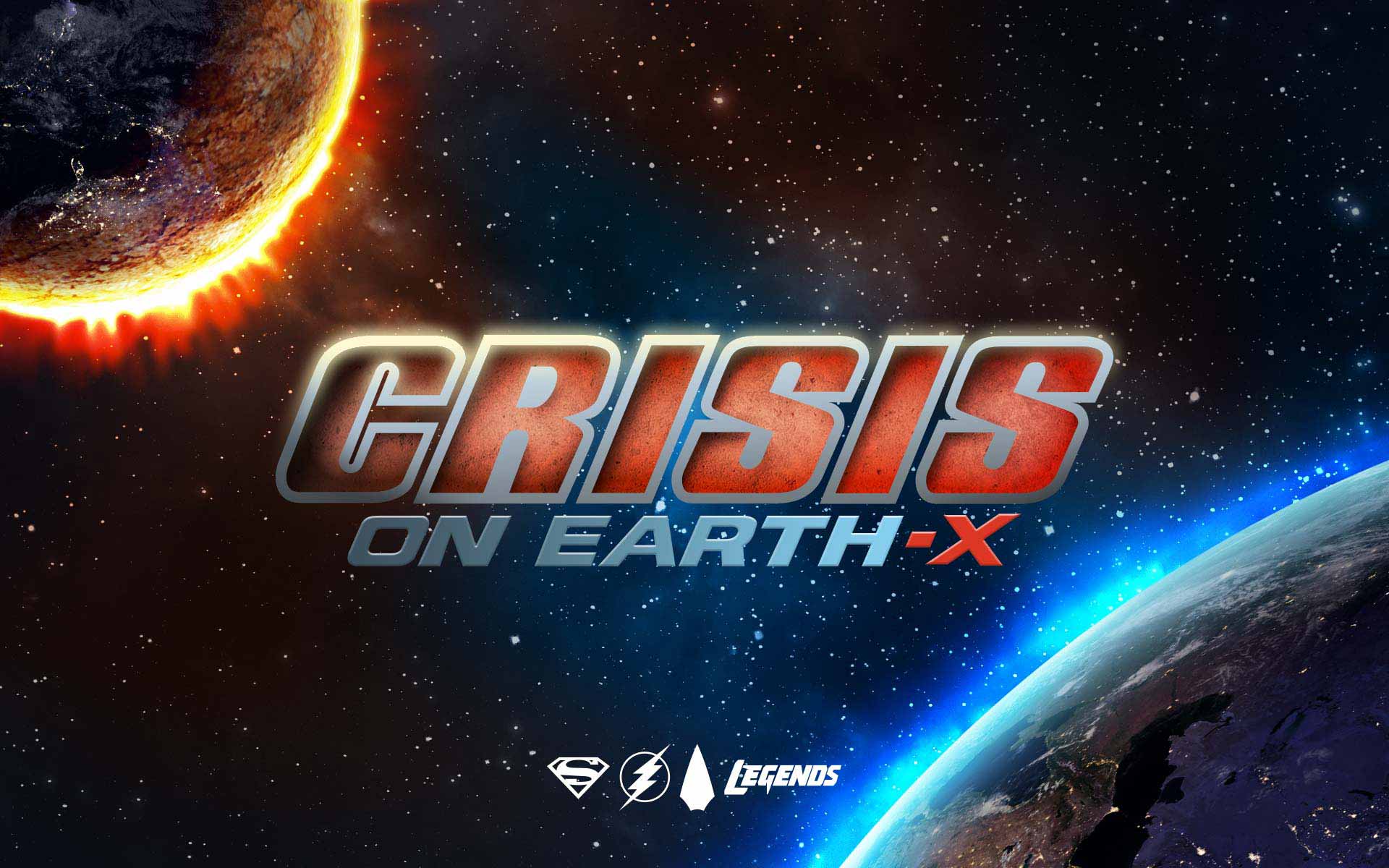 Let us know what you think about the first teaser trailer for the crossover event in the comments below and in the forum! Keep us your #1 source for Supergirl news and visit the support page!
11/13/2017 6:28 pm
It's been six months in Kara's world since she had to send Mon-El away and in that time she's had to deal with the uncertainty of if he was alive, dead, or any state in between. But in the time that Kara has tried to heal, we have no idea where Mon-El has been (at least as an audience, as site admin I know a great deal, j/k). Finally, we will get some answers! In this first trailer for episode 307, Mon-El returns! It's important to note this is the last episode before the big two-night, four-show crossover and this episode is directed by "The Faithful" actor, Chad Lowe!
Let us know what you think of the trailer in the comments below and in the forum! Keep us your number one source for Supergirl news and visit the support page!
11/13/2017 6:00 pm

After any traumatic or life changing event, going back to a place that is forever familiar to you can be a way to escape the new circumstances that befall you and allow you to return to a time and place where things were simpler and safer to deal with. That is the very premise that Kara is looking to give her sister Alex in tonight's new episode, "Midvale". While adult Kara and Alex work through the recent events of Alex's choice to separate from Maggie, we the audience are given a treat as we travel back to when Kara and Alex found their core as sisters. Many events stood out to us all of which can be found below:
Kara Doesn't Have a Car: When you can fly faster than any jetliner on Earth, the use of a car seems rather limiting. National City certainly doesn't require Kara to have a vehicle to keep up appearances but getting back to Midvale and to do so with Alex (without flying her there) requires the use of J'onn's Space Car!
10 Years Ago: After a switch between "Sad Drunk" and "Mean Drunk", Kara decides it's no longer time to help Alex through her troubles for the night and the two head to bed. However, we wake up to a 10 years ago moment where we see the girls acting like true teenaged sisters. Fighting for bathroom time, yelling at each other, and of course keeping the peace, Helen Slater's Eliza Danvers! TOO CUTE
Sibling Rivalry: "Try and Keep Up" couldn't have been said better. Alex and Kara are constantly trying to get the one up on each other. While Alex has the advantage when it comes to Earth history, Kara takes it with physical activities and math! It's fascinating how they already have that sibling competition but the love between them is still growing.
Kara's Friend is Killed: After a very friendly and possibly romantic night, Kara's friend Kenny is found dead in the woods possibly where or near where Kara and Kenny were last night! What this means for Kara as a possible suspect could further complicate the situation.
Alex Confronts Josie: Kara's friend Kenny, while largely ignored as a nerd, seemed to be the Midvale secret keeper. He had information on everyone...the high school quarterback, Alex's math skills, and Josie and Mr. Bernard! Alex and Josie have been friends since they were eight, but when it came to getting to the truth and figuring out what happened to Kara's friend, Alex didn't back down at all when confronting Josie. It might have been the first time she stood up for Kara.
Kara Saves Alex/Meets Alura?: After Mr. Bernard (well not really) tries to run Kara and Alex off the road, it takes a jump off the bridge to avoid getting hit by the car. While that saves Alex, it makes Eliza furious and she get's J'onn to appear as Alura to try and knock some sense into Kara. J'onn takes the form of Alura to discuss why Kara can't use her powers because she'll endanger those that she loves.
Sheriff Collins is Corrupt and Kara Saves Alex: Alex confronts Sheriff Collins and as it turns out, he plans on killing her except for the fact that she has the laptop. Once he's figured out where the laptop is, all bets are off ... except that he doesn't know that Kara's sister is a 15 year old Kryptonian teenager who is feeling very protective of her new sister now. BOOM, straight through the wall comes Kara and to hold the attention of the Sheriff, Alex couldn't have done a better job distracting him.
When the girls wake up and we are back with our adult versions of the sisters, Melissa and Chyler just nail it and bring home the full emotion of it. You get to see when Kara decided to become "human" and in her state now, she has made the choice not to be. Eliza has given her that advice not to abandon it. Further, there was no bed that Alex could have slept in except that one. A place where she felt safe and was watched over by her sister. The girls are both in tough places but the fact that they sang and danced their way back home to National City was possibly the best scene to leave the audience on. HOPE.
On another note, we can't sing the praises of Izabela Vidovic and Olivia Nikkanen higher after tonight's performance. They had the look which is important, but more so, they had the voice. There were times when Olivia was speaking where I could literally close my eyes and imagine Chyler Leigh saying the words. They were spot on with theit characters and to jump into those roles with the history of Alex and Kara ... well both should be praised! Izabela was Kara Davners hands down. The glasses rip, the flying and the way she moved all fit right into how Melissa portrays Supergirl. This was easily top 3 if not the best episode ever.
Of course, for those that were following our words intently last week, we mentioned that we have a special treat for this episode! While we are always excited to share our thoughts about the episode with you guys here on the site, for the first time ever you won't have to read them in just a couple of days. The incredible folks at Supergirl Radio have asked Kelsey and I to guest host an episode of their podcast with Rebecca Johnson and Morgan Glennon! We'll let you know when it's ready, but we already know its going to be a blast!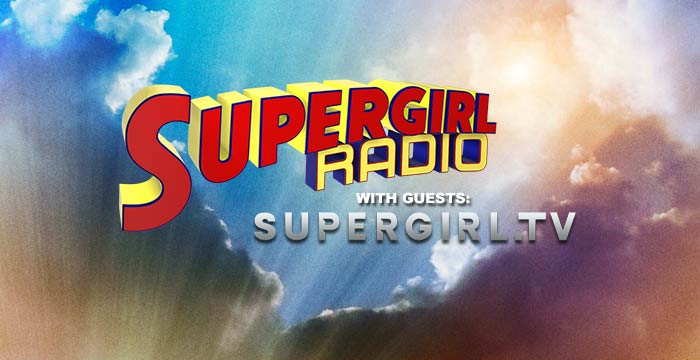 On another note, we changed up the ratings system for this episode. It's now a star system. We are very curious to hear if you guys like this better or if we should go back to the original system. Now, with all that out of the way, let us know what you thought of this episode in the comments below and in the forum! Keep us your advertisement free source for Supergirl news and visit the support page!