7/13/2017 10:13 am

Yesterday, according to TVLine.com, the second wave of nominees for the Teen Choice awards was announced and Supergirl was again well represented! This time, the show is up for three more awards in the categories of "Choice TV Villain" with Teri Hatcher's Rhea being the nominee and "Choice TVShip" with #KARAMEL (Chris Wood & Melissa Benoist) being the nominee and "Choice Liplock" also Chris Wood and Melissa Benoist! As stated before it's easy to vote, all you have to do is tweet with the hashtag #ChoiceTVVillain, #ChoiceTVShip or #ChoiceLipLock followed with @HatchingChange, #Karamel or @MelissaBenoist & @ChristophrWood respectively! So get on out there and vote and lets get some more awards for our Girl of Steel!
Let us know what you think in the comments below and in the forum! Help us keep the site advertisement free and visit the support page!
7/12/2017 11:16 am

Supergirl is once again gracing the cover of TV Guide's collectors edition of the 2017 San Diego Comic Con. The cover features updated artwork from an episode poster we've seen from season 2 but nonetheless, contains that epic and collector's feel to the cover. Furthermore, the cover is one of 4 available to collectors. It should be noted that Supergirl is the only solo cover in the bunch! Each cover features at least two people or more. Whether it be the duo of Supernatural, the ensemble cast of Riverdale or the Black Lightning, Flash Arrow combo, any collector or fan of The CW is going to want to grab a copy. We'll try and get our hands on as many Supergirl covers as we can. Check out the cover below: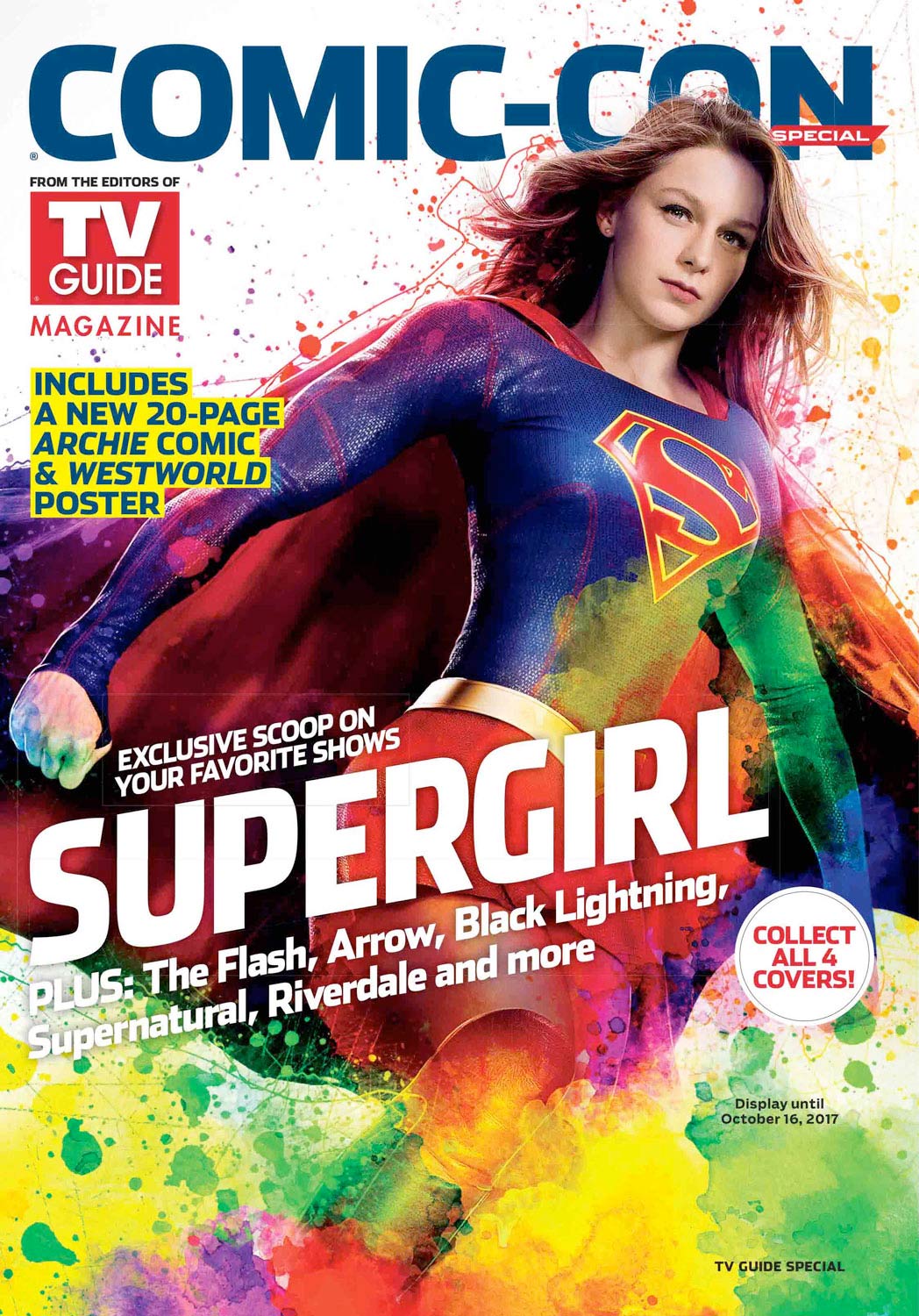 Let us know what you think of the cover in the comments and in the forum! Also, help us bring the best coverage of SDCC and visit the support page!
7/8/2017 3:02 pm

Supergirl.tv has been holding a contest for the 4th of July to give away two DC Collectable Supergirl Statues via our Twitter account. As of last night at 11:59pm the contest officially closed. To enter, all you had to do was follow us on Twitter and retweet our contest tweet. Well today we can announce the winners of the contest. To be above board and straight forward, this is how we selected the winner: 1st, we captured all the people who retweeted the contest tweet. We entered those into a spreadsheet and removed all the duplicate retweets giving everyone a fair, one entry chance. Each user was naturally assigned a cell number via the spreadsheet and we used a random number selector at Random.org to find two numbers that corresponded with two numbers in the spreadsheet. The two usernames that were associated with the cell number chosen became our winners! So without further ado, Congratulations to @mczorel and @AFurryFriend. We have been in contact with the winners and are going to ship their prizes shortly.
Thank you to all that participated and keep following us, the site, and our social media accounts for more contests to come! We already have some planned soon. Comments are available below, and the forum is live! Help us stay advertisement free and visist the support page!
7/7/2017 2:06 pm
WHOA!!!!! Ok Smallville fans, here's a big one! According to TVLine.com, Erica Durance, the beautiful and talented Lois Lane from Smallville is taking over the role of Alura Zor-El for Laura Benati due to scheduling conflicts! This is a huge deal because last season, Laura was unavailable due to her schedule on Broadway and then welcoming her first child. This recast announcement means that the writers and producers of the the show are looking to make Alura a big role in the show again and they need an actress who's availability is much more constant! Who better to fill that role then the next ex-Lois Lane herself, Erica Durance! Show runner Andrew Kreisberg had this to say:
Unfortunately Laura, who Greg [Berlanti] and I have worked with for years going back to Eli Stone, was unable to continue in the role due to work commitments in [New York]. But we are so blessed that Erica has come aboard to offer her own interpretation of Kara's mother. We had tremendous success with a former Lois Lane last season with Teri Hatcher. We know Erica will continue the proud tradition of legacy actors joining our shows and creating new and exciting takes on classic DC characters.
Talk about a shocker! We didn't see that coming! Let us know what you think of the news in the comments below and in the forum! Keep us going this summer and visit the support page!
7/7/2017 10:12 am

The CW and Warner Brothers TV have once again made their presence felt in the hotel key cards at just about all the hotels in San Diego for the convention this month! Being shared by Warner Brothers this morning is your first look at one of the cards that features the four DC TV shows that make up the Arrowverse! Of course our Girl of Steel is represented rather prominently on the right side of the card which delights us! Unfortunately its artwork we've seen before. Nonetheless, stay tuned to Supergirl.tv as more news about SDCC, Supergirl Season 3, and Spoilers become available!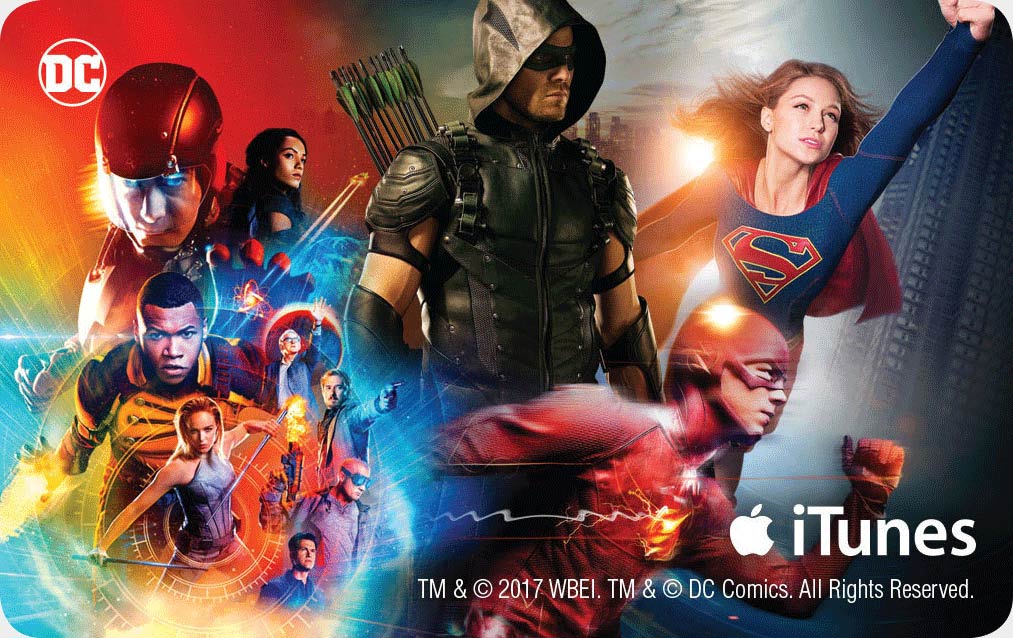 Let us know what you think of the card and if you are going to SDCC in the comments below! If you are going, keep a look out for Kelsey and I, we'll be running around the convention all 5 days! The forum is going with some really interesting conversations right now as well (very respectful conversations I might add). Finally if you can, help us cover SDCC and visit the support page!