9/26/2018 11:00 am

Batwoman, Lois Lane, Superman...these characters alone bring enough history and excitement that they could carry a crossover event on their own. But The CW and showrunners aren't done with just that, they are bringing the big guns. Announced today, the crossover title is "Elseworlds" and with that brings the whole Multiverse into play. Of course there are only a few characters that can transcend the Multiverse and this time, we guessed right! If you've been keeping an eye on our spoilers page, we guessed that the character of "Lon-El" was just a cover for the real character which we can announce today!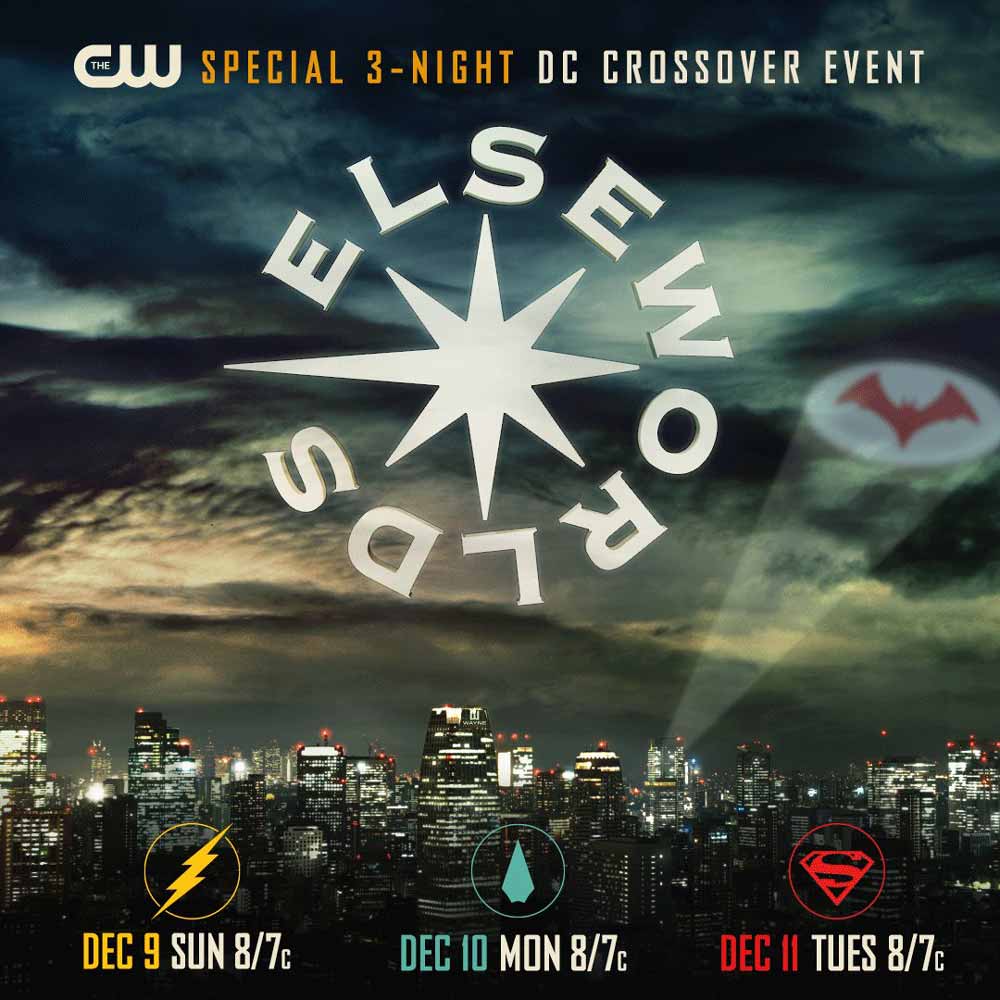 In fact, the villain of the crossover is actually, Mar Novu, a Monitor! For hardcore DC Comics fans, the name Mar Novu sounds very similar to Dax Novu ... perhaps there is something there. For those that don't know, Monitors are a multiversal race charged with the protection of the Multiverse. Mar Novu is described as:
An extraterrestrial being of infinite power known as the Monitor. The Monitor was created by Marv Wolfman and George Pérez as part of DC Comics' 50th Anniversary. Mr. Pérez will be illustrating a sketch of the Monitor that plays a prominent role in the crossover's story.
In addition to Mar Novu being revealed, we have casting news as well! LaMonica Garrett of Designated Survivor and The Last Ship will play the part of The Monitor!
This is big news as many of the crisis events in DC Comics history have dealt with the Multiverse and The Monitor(s). Let your speculation engines spin up!
Share your thoughts in the comments below and in our forum! Keep us advertisement free and visit the support page!
9/23/2018 3:25 pm

Good afternoon everyone! Talking with a couple of our users particularly, MarkHB and Romulus, an idea was born that if you are a user of Supergirl.tv, you might want to keep the same username on some of our other properties. That made sense to us, so we went ahead a created a database clone of Supergirl and added it to our sites. What does this mean? Well If you are a Supergirl fan, but only a Supergirl fan, no worries, this post won't likely apply to you and there are no actions you need to take. Continue using Supergirl.tv as you see fit and thank you for being a member. For those of you that are possibly interested in our other sites, Batwoman.tv, Stargirl.tv and TheWitcher.tv, your accounts have been created and added to the database.
This means that your email and username are still tied together and no one can claim your username. To activate your account on any of the other sites, simply go to the "forgot password" link in the member log in box, enter your email and you should get an email and verification code. Just click that link, enter your username, and you can set your new password on the new site. This can be the same as your current password if you wish.
If you want to be different on all four sites just send me an email at This email address is being protected from spambots. You need JavaScript enabled to view it. and I can help you manage your accounts on all the sites. Otherwise, we hope that some of you might be interested in the other shows we are covering and now you can comment and use the forums there too!
Finally, if you are wondering what Hypergate TV is, that is the umbrella name we've come up with for our little group of shows. If you have any questions don't hesitate to ask and be sure to share your comments below or in our forum!
9/20/2018 12:30 pm

We are inching closer and closer to the premiere of the 2018-2019 season of the Arrowverse and all shows have been filming since July! That means the mega-crossover event is just on the cusp of filming and in some cases has already begun! With that, more and more details about the crossover are being discovered and today we have another glimpse into what the crossover will be about! Actor Jeremy Davies has been cast as Gotham's Arkham Asylum doctor, John Deegan. The doctor certainly doesn't live up to his profession though. He is described as:
Dr. John Deegan is a doctor at Arkham Asylum For the Criminally Insane in Gotham City, but he might just be crazier than the inmates he treats. His machinations will draw Green Arrow, The Flash and Supergirl to Gotham City.
This pretty much sets up the location for the crossover as whatever it is Deegan is up to and it draws the attention of the CW's trinity! Which Earth the crossover will take place on remains a hotly contested topic however. The DC crossover kicks off with "The Flash" on Sunday, December 9 at 8pm ET.
Let us know what you think of the news and which Earth you hope the crossover takes place on in the comments below and in the forum! Keep us advertisement free and visit the support page if you can!
9/18/2018 10:14 am

Today, with only 26 days to go until season 4 officially starts, the DVD Blu-Ray collection of season 3 debuts! We've shared with you the box art already but today we have a special video presentation on the Worldkillers from season three! Additionally, fans can expect to get the full crossover episodes, gag reel, deleted scenes, "She Will Reign" feature, San Diego Comic Con Panel 2017, and a special inside look at the crossover "Crisis on Earth-X". The DVD suggested retail price is $44.98 and the Blu-Ray is $49.99. Check out the Worldkiller short below:
Let us know if you are getting your copy in the comments below and in the forum! Keep us advertisement free and visit the support page!
9/17/2018 7:30 pm

EXCLUSIVE: Supergirl.tv has learned that actor Sarah Smyth, known for her roles in 50/50, Percy Jackson & the Olympians: The Lightning Thief, and Lockdown, will be recurring on Supergirl this season as Ben Lockwood's wife, Lydia Lockwood. Fans of the Canadian-born actor can expect to see Sarah's character on episodes three (Man of Steel) and six (Call to Action) at the very least. What role will Lydia play on the show or if she even knows what her husband is up to remains a mystery! Don't forget to catch the first all new episode of Supergirl this season on SUNDAY October 14th only on The CW!
Let us know what you think of adding this new character in the comments below and in our forum! Keep us advertisement free and visit the support page too!