12/11/2018 11:15 pm

Wow, if you are like us, then you might be feeling exhausted from sitting on the edge of your seat during Elseworlds. With the newest announcement that "Crisis on Infinite Earths" would be explored in live action on the Arrowverse next year, there is very little that can snap our focus back to what is to come this season. That said, welcome to the first preview of next year's Supergirl trailers, the 2019 January 20th trailer for Supergirl is right here! While Superman, Lois Lane and Kara crushed Dr. Deegan, Supergirl is now Earth's only protector. Kara cannot allow her identity to be used to out those closest to her. Check out the trailer for episode 410 right here:
Let us know what your thoughts are in the comments below and in the forum! Keep us advertisement free and visit the support page!
12/11/2018 4:34 pm

All good things ... Tonight we have the finale of Elseworlds. Of course, all the shows will continue in January 2019 and even more exciting, this sets us up for the next crossover which has only grown in magnitude! With reality changed yet again, the team, now including Kara, has had an even tougher hand dealt to them. Barry and Oliver have been returned to their own bodies but they are powerless. Kara has been trapped in a new organization's prison and held there by her doppelganger sister Alex. Finally, a new version of Superman has been summoned and now controls the whole planet with a tight grip. How did the heroes get out of this one? Through these events below:
Deegan Becomes Superman: When Deegan tried to use the book of destiny last time, he wanted to become the Flash. He failed because he wasn't experienced enough with the book. On the second attempt, he was exposed to Supergirl who has even more powers than The Flash. Deegan takes Supergirl's powers and becomes Superman. Or at least a male version of Supergirl that looks like Superman. Because Kara is not from this Earth, she isn't really rewritten but she is trapped in a power dampening prison. Deegan as dark Superman, says that everyone is changed this time and agent "Danvers" reveals herself and triggers a sound blast to hurt Kara. We aren't sure yet who this Alex is.
Good is Bad and Bad is Good: The Monitor sees a bit of potential in powerless Barry and Oliver. He takes them to his dimension to give them the "glass half-empty" talk. When returned, Barry and Oliver realize that the bad guys are good and vice versa. The Trigger Twins head to the gangster bar to seek out Cisco so they can go to Earth 38 and get the real Superman. When they get there, they find out Cisco is actually the criminal boss and James Olsen, now Jimmy Olsen Worst Pal of Superman, is working for him.
Superman Returns: After Barry is able to bank on an emotional connection with Cisco, Oliver, Cisco and Barry are able to head to Earth 1. They arrive in the Fortress of Solitude where Superman and Lois are doing ... something? They are able to explain what is going on and after a silly moment where Superman wonders if Cisco is actually Kara, both Lois and Clark agree to head to Earth 1 to help set reality right. In the meantime, Kara is able to reach Alex and the two's familiar bond returns even if Alex is native to Earth 1. Alex instantly calls Kara her sister and when they run into Dark Superman, Alex remains by her side. Just then, the real Superman arrives to have a word with 'Dr. Deegan'.
The Battle of the Supermen: The two Supermen fight throughout Central City. Deegan, now going full villain, decides to use the same weapon Barry and Oliver used against him. He attacks a police helicopter. The Real Superman is able to save it but gets caught off guard. Meanwhile, Kara, Earth 1 Alex and Barry find the book again. Kara attempts to change reality but doesn't know how to do it. She speeds the book to Clark who is able to restore Barry, Oliver and much of the city before Deegan closes the book again and takes off as Dark Superman.
Oliver's Gambit: Things are going too far, way too far. Clark knows that if Barry and Kara try to slow time down they will both die in the process. The two do it anyway as the heroes they are. Oliver calls on the Monitor to plead for them. He says he finally knows who he is and there is too much darkness in him to protect the Earth. Earth needs better heroes and Kara and Barry are those heroes. They inspire hope. Superman, now joined by Brainy, J'onn and Lois take on Dark Superman.
The Arrow: Oliver is able to arrive in time and shoot the book of destiny, stopping all of the reality altering moments going on. Supergirl and The Flash don't run/fly themselves to death and Brainy is able to quickly deal with the new Amazo by ripping out his motherboard.
So much happened in the last few scenes! Where do we start! Clark and Lois have to leave Earth for a time because Lois is pregnant! She can't bring the baby to term if she is on Earth, he could kick through her. Clark and Lois will stay on Argo for the time being. That said, Clark passes the torch to Kara. Supergirl will be the only Kryptonian on Earth for a while. Next up, we have Clark and Lois in the fortress preparing for their trip. Clark crushes a piece of coal into a diamond and asks Lois to marry him. All he can get out is her name before she jumps into his arms and says yes! Barry and Oliver share a drink after the long ordeal is over. The two having been each other, have a new perspective on what it means to be a hero. Oliver gets a phone call from an unknown number and it's Batwoman. She let's him know that Deegan has made a new friend, Psycho Pirate! The crossover ends with the promise of Crisis on Infinite Earths next season!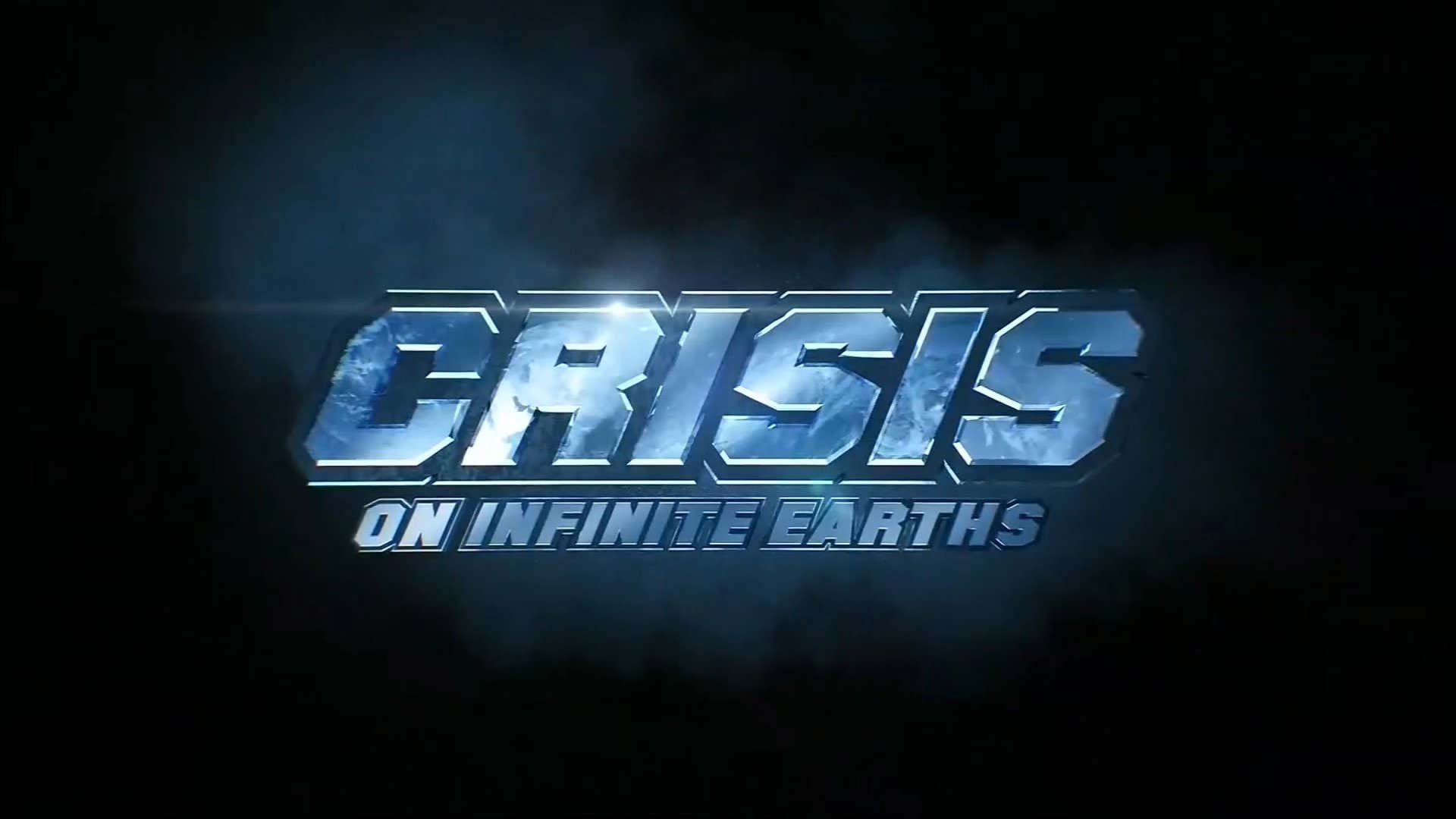 Let us know what you thought of part 3 and all of Elseworlds in the comments below and in the forum! Keep us advertisement free and visit the support page!
12/11/2018 11:30 am

Supergirl fans know that the biggest reality shifting that could happen to Kara is having her sister not be the loving and caring force that she is. Now that reality has been rewritten again, it looks like that is just what has happened in the newest reality twist. Alex, working for a new un-named agency is holding Kara captive and Killer Frost seems to be in league with her. With the new black-clad Superman now holding the world in his grasp, getting Kara back into the fight is going to be key! Check out this sneak peek at tonight's Elseworld finale below:
Let us know what you think of this sneak peek in the comments below and in the forum! Keep us advertisement free and visit the support page if you can!
12/10/2018 6:28 pm

Mar Novu called for a harder challenge and that is exactly what our heroes are going to get. Kara is missing, Barry and Oliver are powerless and the world is held under the rule of a dark-clad Superman! Very Justice Lord feeling. With Kara missing (looking to be held in some prison by an evil version of her sister Alex), there is only one man who can stand in the way of this evil Superman, Clark Kent of Earth 38! See the two Supermen battle each other and much more in this final trailer for Elseworlds part 3:
Let us know what you think of the trailer in the comments below and in the forum! Keep us advertisement free and visit the support page if you can!
12/10/2018 4:49 pm

Going off of last week, Kevin Smith's episode was the highest rated episode of this season. It isn't a fair result because we usually have a week's worth of voting, but just based on the numbers, Elseworlds Part 1 has 4 percentage points over Bunker Hill. Interestingly enough, over 5% gave the episode no stars. Tonight, we reset the voting and the clock all over again. Batwoman is making her debut, Superman will return and reality continues to change in ways we cannot imagine! Like before, the episode was filled with humor, action and teamwork. Here's the events that stood out to us:
A Brief Stop in Star City: Argus led by Diggle, is tasked to bring down Slade Wilson's son. It looks like he has the upper hand until the trinity shows up. Supergirl quickly disarms him and Flash and Arrow bring him down. Afterward, the team heads to Argus to let Diggle in on the Quantum Leap swap. He doesn't have as much of an issue accepting the transfer. They ask that Argus use their resources to figure out what is happening to the sky and why there is so much yellow lightning. While they are figuring it out, Supergirl, Arrow and Flash head to Gotham where they find the Bat Signal!
Gotham in Daylight: Guess Gotham is in a worse condition than we thought. Kara, Barry and Oliver are already mugged in the streets. Kara literally grabs a bullet as it exits a gun faster than people can see. Oliver, acting like Barry, tries to de-escalate the situation. It doesn't go fast enough for Barry as Green Arrow and he disarms all the muggers but cops arrive and there is Oliver Queen holding a gun to a mugger. The trinity is arrested.
Enter Kate Kane: Kate has been watching the trio since they arrived in Gotham. She bails them out of jail and sends her guard to bring them to Wayne Tower which is now in disrepair due to Bruce's vanishing three years ago. Kate has been working on fixing up Wayne Enterprises and she gives the team a place to work out of. The Flash is able to "borrow" some info from Gotham PD and they finally get a lead on a name. Dr. John Deegan.
Kara and Kate: Kara and Kate share a moment before Kara changes into Supergirl. The two talk candidly about Wayne Enterprises, Bruce and Gotham. It seems like Kara already knows that Bruce Wayne is Batman, likely because his Earth 38 version told that to Superman. Kate hilariously hits on Kara and Kara gets mega flustered. The two part both preparing their alter-egos.
Arkham Asylum: Argus is able to get a little bit of success helping whatever is trying to break into Earth 1's reality. Turns out it's Earth 90's Barry Allen. He is giving them instructions on what they need to do to stop the coming crisis. Cisco breaches the team to Arkham where they meet Kara, Oliver and Barry. Oliver, unsure of his Flash abilities, is not willing to do a super speed recon, so Kara suggests a break-in. Killer Frost and Kara buy them some time when Oliver meets up with John Deegan. Deegan, admits to changing reality but doesn't want to stop. He lets out all the inmates of Arkham.
Enter Batwoman: The prison break is bigger than was first thought. Kara takes off to find Deegan and get the book. Diggle takes out a lot of the prisoners and Oliver as The Flash puts many of them back into their cages. Barry as Green Arrow starts to shoot down some of the prisoners outside but isn't very successful. Thankfully for them, Batwoman appears and takes out all the remaining prisoners. Exasperated that she has to clean up their mess, Batwoman begins to help the team take care of the prison break. Kara is able to find Deegan and takes the book but not before he disappears.
Scarecrow Gas: Oliver and Barry get gassed and end up fighting each other's arch nemesis. However the gas is making them actually fight each other. Batwoman appears and she is so done with the situation. In one quick move she takes out Barry and Oliver. The two wake up and realize they were gassed. With the book, the team decides to leave Gotham. Batwoman is very happy to see them leave. Before heading out though, Supergirl takes a moment to talk to Batwoman. The two know who each other are and Kara gives Kate a vote of confidence. The two shake hands knowing they would be good friends ... The World's Finest!
In the final moments, Mar Novu gives the team a small concession. He lets them know that they are the first of the worlds he's tested to get the book of destiny back. The Monitor reveals he is preparing for a crisis coming! Perhaps the Crisis on Infinite Earths and he is trying to assemble a team strong enough to stop the coming danger. Flash 90's Flash, Supergirl and Green Arrow stand ready to face Mar Novu but he dispatches them, gets the book again and gives it to Deegan. He encourages Deegan to rewrite reality yet again and this time he summons Dark Superman who is hunting down Barry and Oliver who are now the trigger twins.
Let us know what you think of the second part of Elseworlds in the comments below and in our forum! Keep us advertisement free and visit the support page!