4/17/2019 11:02 am

A BIG CONGRATULATIONS is due for our cast and crew as filming on the senior (or fourth) season of Supergirl has come to a close. Arrowverse fans might have noticed that The Flash and Arrow crews have been done for almost a week now which further shows just how difficult it is to make Supergirl. The special effects, stunts and story really need the extra time to get from the page to our screens. Some of the cast have wrapped their filming duties a little earlier. David Harewood finished his duties yesterday April 16th in the afternoon!
Additionally, the Girl of Steel herself took to her Instagram to announce the big moment! Of course, if Melissa is finished, its safe to say EVERYBODY is done!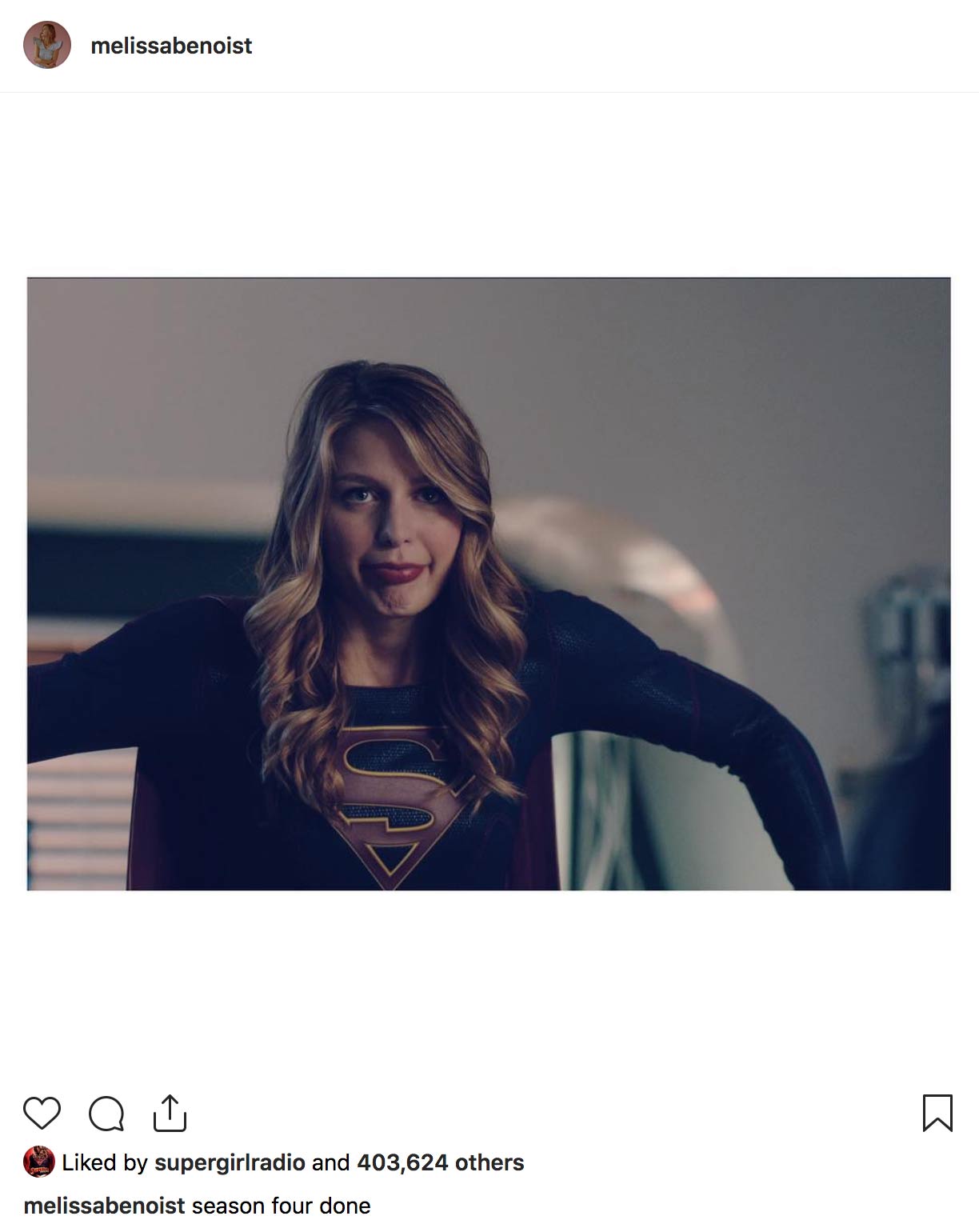 All that is left for the crew is editing and special effects! Of course all that is left for us is five brand new amazing episodes back to back for the next five weeks starting Sunday! Let us know your thoughts and excitement in the comments below and in the forum! Keep us advertisement free and visit the support page!
4/16/2019 9:35 am

Less than a week and we'll have back-to-back weeks of Supergirl until the season comes to a close! Very exciting times! Today we have sixteen new images from the next episode, "Crime and Punishment". A lot of us have been speculating what will happen in this episode because of the two synopses being released. There seems to be some switch between Kara, Lena and Supergirl being at the prison. This sounds like a tough time for Kara trying to get to the bottom of Lex's plan while keeping her identity safe. Of course Otis arrives and shows his true form as well! Check out the images below:
Let us know what you think in the comments below and in the forum! Keep us advertisement free and visit the suppot page!
4/12/2019 12:48 pm

This is the episode we've been waiting for since SDCC last year! David Harewood has gotten behind the director's chair and it's "Money"! Fans who follow some of the actors on social media, majoritively Instagram will get that reference! As for the synopsis, it sounds like Supergirl's name isn't yet cleared by the time we get to episode 419. Kara will be wearing her reporter hat yet again trying to get to the bottom of who was behind the attack on the White House! Dreamer will be picking up the slack in National City which put her face to face with Agent Liberty! Check out the full synopsis below:
DAVID HAREWOOD DIRECTS — As Kara (Melissa Benoist) doggedly works as a reporter to clear Supergirl's name, Dreamer (Nicole Maines) picks up the slack as National City's protector, which leads to a showdown with Ben Lockwood (Sam Witwer). James (Mehcad Brooks) takes drastic measures to relieve his PTSD. David Harewood directed the episode with story by Dana Horgan and teleplay by Daniel Beaty & Jess Kardos (#419). Original airdate 4/28/2019.
Let us know what you think of the synopsis in the comments below and in the forum! Keep us advertisement free and visit the support page!
4/7/2019 4:28 pm

Well it's our first Sunday with no new episode of Supergirl. Worry not though, there is only one more Sunday to get through and we'll be back with all remaining episodes for season four back to back! That said, we wanted to help you get through the small break with a giveaway. Also this giveaway is special because it comes to us with the help of one of our own. LibertyPrime has gifted us the soundtracks for Supergirl Season 3, Legends of Tomorrow Season 3, Flash Season 4 and Arrow Season 6! When he orderd them for himself the company accidently sent two copies. They didn't want them returned so he reached out to us to give you guys the opportunity to win! This giveaway will include all the soundtracks mentioned as well as a letter from LibertyPrime. Only one entry per household please. We will announce the winner next week on Sunday! To enter, just fill out the form below:
Contest is closed! Thank you all for entering and we'll have another contest soon! Winner will be informed via email, if you didn't hear from us, better luck next time!
Share your thoughts on the contest or anything Supergirl related in the comments below or in our forum! Keep us advertisement free and visit the support page!
4/5/2019 4:52 pm

Alex and Kara are sisters and share a bond that is one of the best sibling relationships portrayed on TV! Last year, when we heard that Supergirl would be exploring that relationship's origin, we were more than excited! As a result, the episode "Midvale" debuted and is still held in fans hearts as one of the best episodes of the show! Currently, that relationship is being tested as Kara's true identity is missing from Alex's memory. Many fans are sitting a little awkwardly waiting and waiting to have Alex's memory restored and thus, Alex and Kara's relationship raised to it's maximum.
Well, many rumors are starting to swirl that Olivia Nikkanen and Izabela Vidovic may reprise their roles as young Alex and young Kara (respectively) for season 4! What takes us back to the Midvale days and why the two could be returning is not known but our thinking is that Alex's memory restoration might have something to do with it! The two, who have become pretty good friends (via social media) were spotted in Vancouver filming a project together. The pair wrapped filming late last night! Look for the pair to appear in episode 21 (if this is true).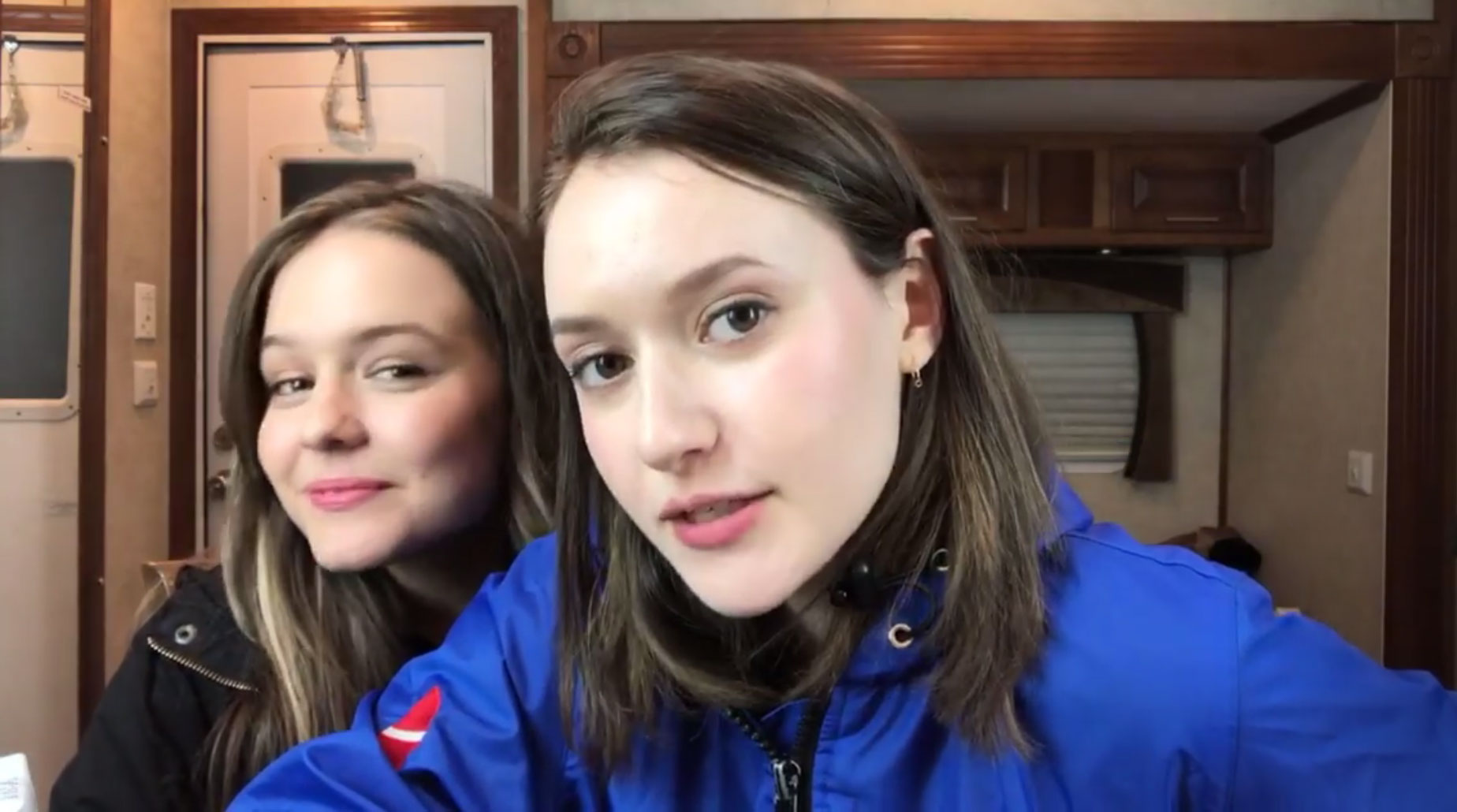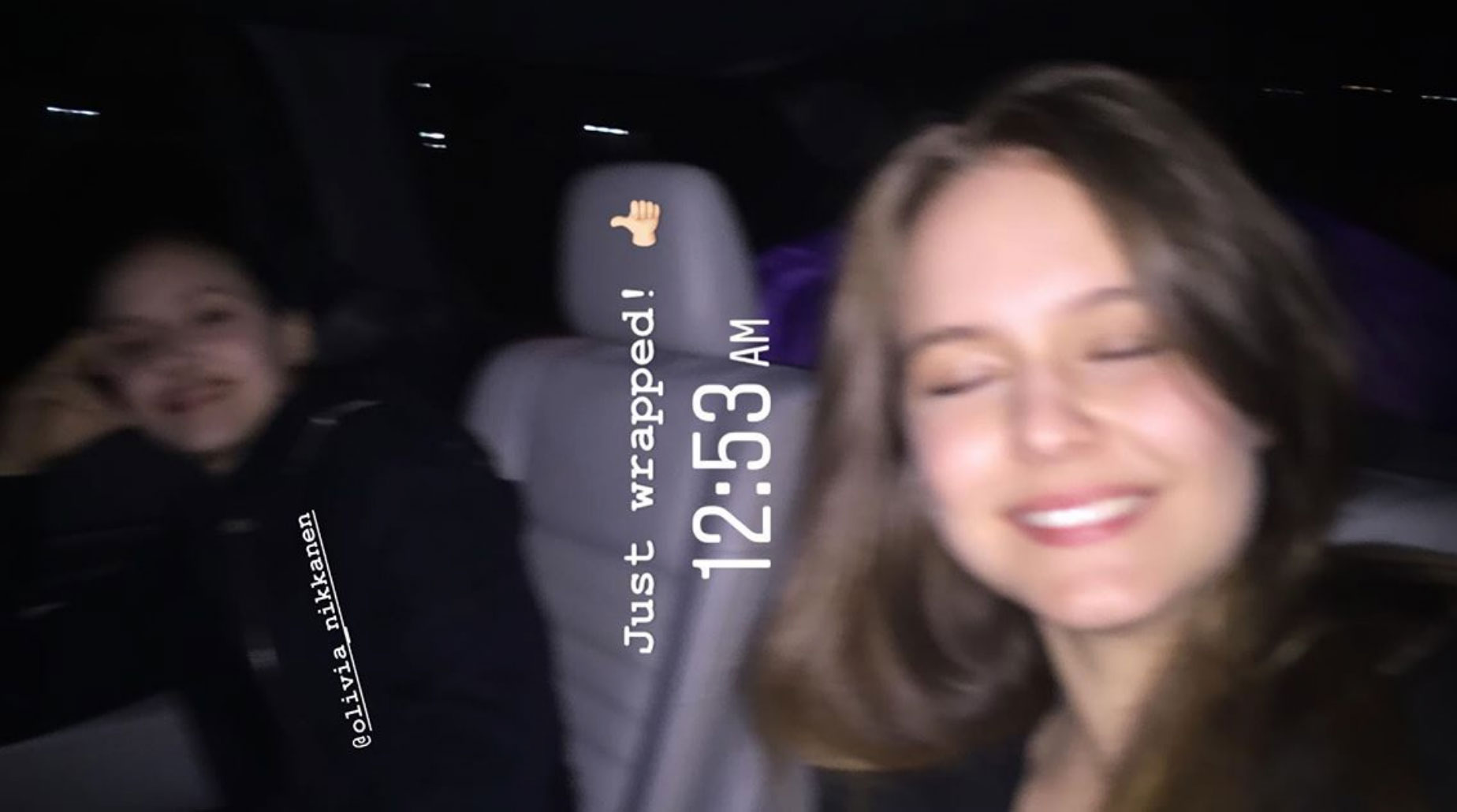 Warner Brothers & The CW have not confirmed or commented on this rumor. So take it with a grain of salt! Speaking as huge fans of Olivia and Izabela as well as the Midvale episode, we are keeping our fingers crossed this is true! Let us know what you think in the comments below and in the forum! Keep us advertisement free and visit the support page!