7/24/2017 10:41 am

Well, well, well. Here we are again. This article is a very VERY special news article for Supergirl.tv. It's a milestone of many different proportions. First and foremost, we are back from San Diego Comic Con and we brought interviews with the cast and new show-runners with us! We had an incredible time at the convention! We'll do a write up on that soon. Beyond the fact that we get to share with you our interviews from the convention, this news article has another huge milestone with it. This is the one-thousandth news article Supergirl.tv has written about the show! Can you believe that? 999 other times we've written to you all about news on the show and here, just coming back from Comic Con with interviews in tow, we get to share this milestone! It kind of worked out perfectly!
As for the interviews, well there isn't much to be said that the actors and executive producers don't say for themselves. We will note that both David Harewood and Katie McGrath remembered us when they sat down for our interviews. David even noted our admin Eric by name! So without further ado, here are our interviews from Comic Con 2017:
(We aren't loading all the videos on the page so that we don't crash your phones. Each name below is a link to the video. This is the order we interviewed them in.)
Let us know what you thought of the interviews and heck, if you've been around for a while, let us know that too! We've been here for 1,000 news articles and we are looking forward to the next 1,000! Forum is open as usual and if you liked our coverage of SDCC visit the support page as every little bit helps!
7/23/2017 8:59 am

Everyone knows just how good all the actors are on Supergirl. They have made us laugh, made us cry, and they have taken us along their journey through self- discovery. All of that is a testament to the talents the actors' bring to the show. However, there is a missing piece of the emotional puzzle when we talk about Supergirl as a show. The musical score. As we have covered on this site and discussed at length in the forums, some of the most powerful scenes have been when Kara is doing her most amazing feats. Destroying a military robot designed to bring her and her cousin down if they ever got out of control, or pushing an alien spaceship out of the lower atmosphere to save thousands of immigrant aliens, not to mention her sister are just two of many examples. While the actors give us the incredible visuals to connect to the character's emotion, the music is there to accompany that performance and really bring home the ultimate force of the moment.
While at San Diego Comic Con, we were given the tremendous opportunity to talk with Blake Neely, the composer for the entire Arrowverse of shows. We discussed our favorite tracks, how he approached writing the iconic Supergirl theme and future soundtracks to come. You can watch our discussion with Mr. Neely below:
We want to take a moment and thank Mr. Neely and his staff for allowing us the opportunity to have this discussion at Comic Con. It was truly a joy for us! Let us know what you thought in the comments below and in the forum! If you are enjoying our coverage of SDCC, let us know and visit the support page!
7/22/2017 5:16 pm

Being at San Diego Comic Con this year has been incredible! We've done things we never thought we would be able to do. Earlier today, we interviewed the cast and two new Executive Producers about season 3 (more on that soon), but after that we got to go to the Supergirl panel as press! In line, we met the writers, like all of them! It was a dream come true. Eric even got to sit next to them during the panel! Speaking of panel, there was a lot to decompress from that. First and foremost, we have to show you this trailer for season 3, it looks amazing:
Talk about an intense trailer, this had us on the edge of our seat! Jessica Queller let us know that this season would focus on "What it means to be human" as the loss of Mon-El has really thrown Kara into a dark place. She is abandoning her human side and diving deep into being Supergirl. Also, Jessica and Robert were quick to share with us the news of the new characters! An accompanying press release was included. Here's what it had to say:
"A Martian, two villains and a young lady walk into a bar in National City…" Although it sounds like the setup for a Comic-Con–inspired joke, it's actually the latest casting news from Supergirl's panel Saturday, July 22. Fans not only learned more about the emerging threat from DC Worldkiller Reign (Odette Annable), but also were introduced to a few more characters poised to cross paths with Supergirl in season three.
Adrian Pasdar (Heroes, Colony, Marvel's Agents of S.H.I.E.L.D.) will play the charismatic capitalist Morgan Edge, a ruthless real estate developer who will stop at nothing to get what he wants (and what he feels he deserves). The DC villain's big plans for National City instantly put him at odds with Supergirl and Lena Luthor.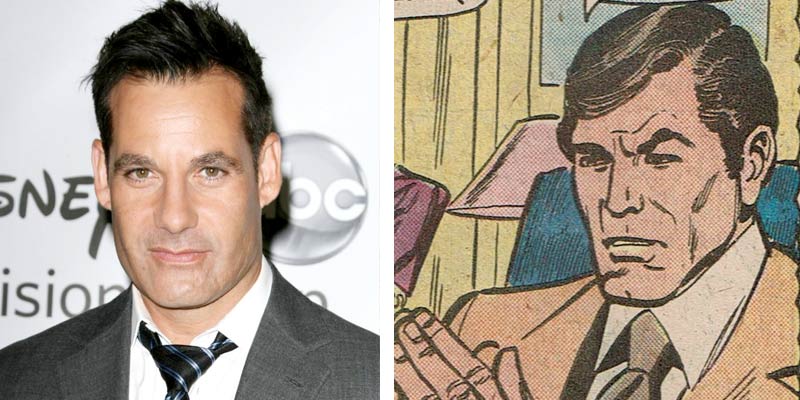 Carl Lumbly (Alias, Southland, The Cure for Wellness) embodies the classic DC character M'yrnn J'onzz, the father of J'onn J'onnz, the Martian Manhunter. A pacifist religious leader on Mars, M'yrn pushes his son in unexpected ways. Actor Lumbly is no stranger to the J'onzz family, as he's voiced the Martian Manhunter on the Justice League animated series.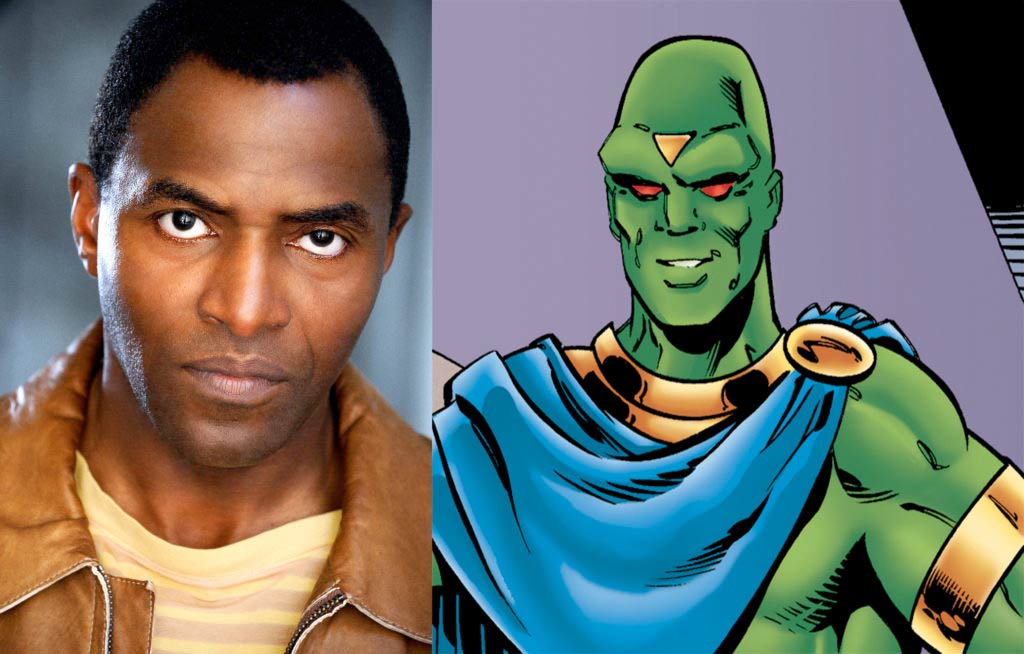 Yael Grobglas (Jane the Virgin, Reign) portrays DC character Psi, a psychic villain who uses people's own minds against them. Psi's agenda puts her on Supergirl's radar, and their meeting will affect the Girl of Steel in surprising ways.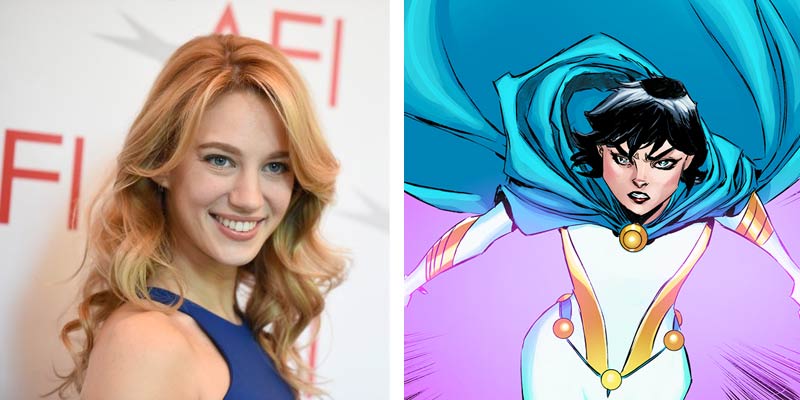 Emma Tremblay (Elysium, The Judge, The Giver, Wayward Pines) plays Ruby, a smart, independently minded National City kid who's fascinated by Supergirl and ends up in jeopardy because of it.
Last but not least, the Queen of All Media herself will be back for episode 301! More are certainly possibly but that was a known fact at the panel!
WOW, this is all incredible! We'll have a lot more from our adventures here at SDCC but for now enjoy the trailer and the new characters! Let us know what you think in the comments below and in the forum! Also keep us the number 1 Supergirl site on the web and visit the support page!
7/22/2017 9:51 am

It's an early start for the cast and showrunners for Supergirl at SDCC today! They have already taken over the Facebook page for the show and answered questions live from fans! The cast was very excited to welcome Odette Anabelle to the team and each was able to answer at least one question! Also, Chris Wood has a special guest with him, some kind of Super Dolphin! You'll get it when you see it! Check out the video below to see how the Facebook live event went. The video's sound picks up around 50 seconds in fyi:
Let us know what you thought of the Facebook live event in the comments below and in the forum! Also keep us advertisement free and visit the support page!
7/22/2017 9:03 am

Fresh from the CW, a new season trailer for all the CW hero shows has been released. No new footage for Supergirl is in the trailer sadly. What is very exciting about the video, however, is the homage it pays to the CW show's source material, the comics. While we are hoping for season 3 footage, we can't deny how well this video was put together. The voice-over and the interwoven footage of the comics and live action shows is really well done. At the end the video introduces the new Black Lightning show on The CW as well. Check it out below:
Let us know what you think of the trailer in the comments below and in the forum. This video was playing at the Buzzfeed party we went to last night where the Black Lightning cast was at. Made for a very cool entrance! If you like what we are doing and want to keep Supergirl.tv around and ad free visit the support page!