After more than a decade, the Arrowverse has accomplished a lot and led the way with many firsts. It can be surprising sometimes that there are still firsts to happen and a big one goes to our very own Azie Tesfai! The first Eritrean/Ethiopian actress to play a superhero ever, Azie joined "Supergirl" in season 4 as ex-military psychologist Kelly Olsen, a BIPOC and queer character in the Arrowverse. With writing her debut as the Guardian, Azie got to add some personal touches to the episode. Our interview with the multi-talented actor, and writer, Azie Tesfai begins below:
Supergirl.tv: The you're the first series regular to co-write an episode in the entire Arrowverse. How did that opportunity come about?
During the pandemic, I was writing and had been working on an idea with our showrunner and the creator of a previous show I was on, and I was loving that experience. I also worked with a writing coach learning structure, and I wrote a sample script for Supergirl, a spec script, exploring the idea of a PTSD, war vet storyline for Kelly—looking at her past and how we treat our veterans when they come back.

I sent this to our showrunners, and they were so wonderful and supportive. Initially, we were thinking about exploring that storyline. Then the pandemic went on longer than anyone initially thought, and then we found out it was going to be our last season. So, they rewrote the whole season and still kept their commitment for me to write an episode. I come to find out that I was going to be able to write the episode where I become a superhero, which was otherworldly!
Supergirl.tv: That sounds amazing!
Yeah, so it was great! I had about three or four episodes off the first half of this season, where I joined the writers for over a month. I did 10:00-5:00 every single day with our writers, and rewrote the arc of 610 and then into 612. That was amazing.
Supergirl.tv: You added some personal touches to the episode, like the Ethiopian restaurant has your mother's name on it, and gold in your costume to reflect your Eritrean roots. What other elements of you are reflected in this episode?
I haven't really talked about the fact that the Ormfell building, which is the building that comes down, it was a combination of the Grenfell tower fire in London and Jackie Ormes—who was one of the first black comic book writers. There are little nuggets like that throughout the episode were things that that I really enjoy.

As for the costume, I am a huge Malcolm Duncan and Bumblebee fan, so paid a little homage to their superhero suits through my Guardian costume.

There's a lot of personal things that I love in comics, and also my identity and my culture that I tried to put into the show. Things like the signage on the restaurant, something that my mom was wanted, when our set designer sent me the options, I let my mom pick.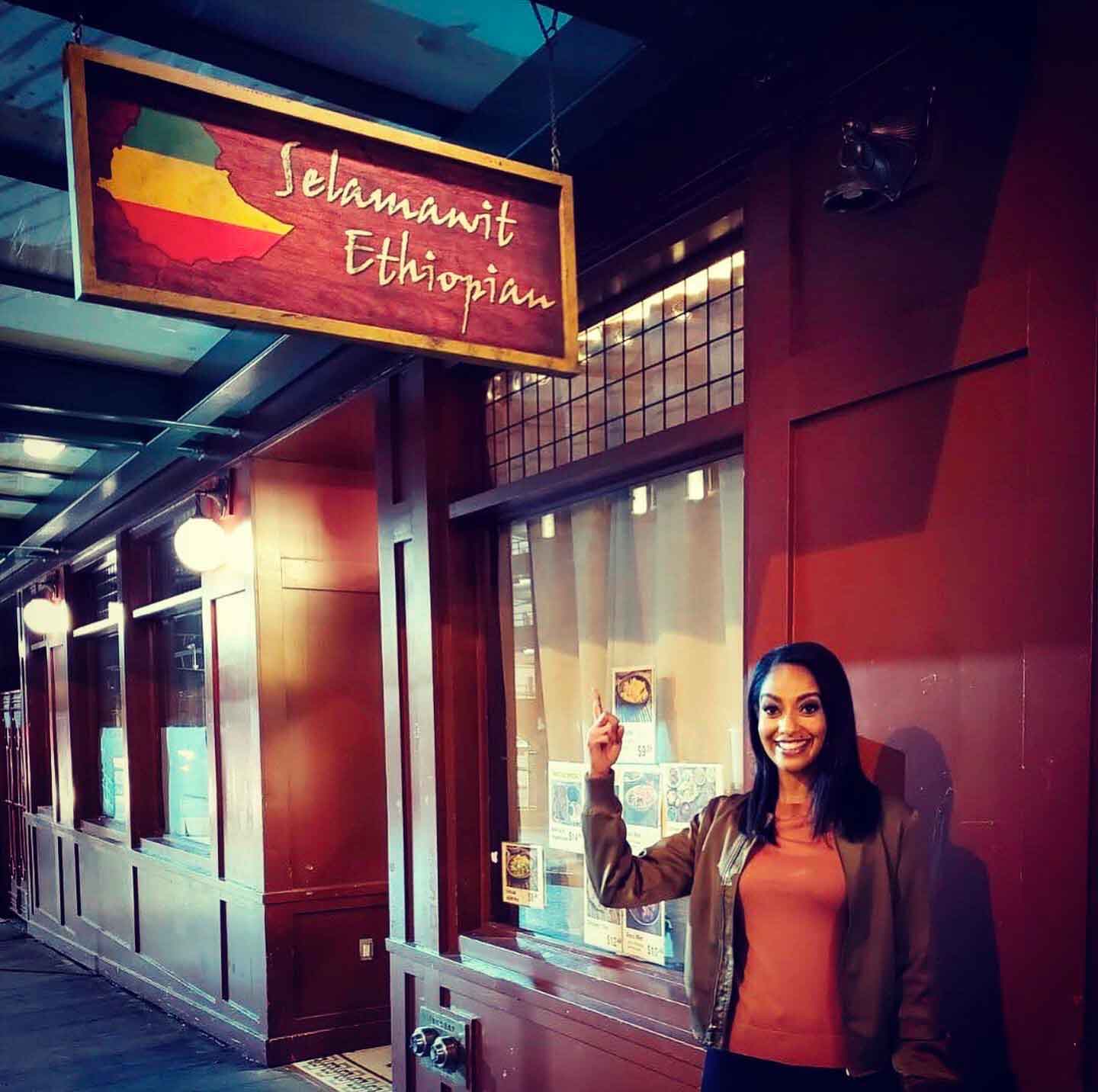 Supergirl.tv: How did it feel wearing the suit for the first time?
I didn't think I was going to get emotional, but our head of wardrobe, Andrea, got very emotional and then I started feeling that way! I walked in and everything was laid out so beautifully, like it was my wedding. We had a full, first experience, and it was very weird! It's not an experience that many people tend to have, you know, a custom super suit that was made for you.

It's empowering. It really is. The minute you put on that suit, you stand differently and all of a sudden, you can take on every bad guy. I will never forget that moment—I still see it so clearly.
Supergirl.tv: Kelly is fighting hard for to fight injustices, and she uses the word exhaustion a lot. When do you think someone should also step away to focus on their own mental health?
It's so complicated because there's also so much of exhaustion that is in yourself, things that you have taken throughout your lifetime. When you start to unpack that, it's not just a physical exhaustion, it's an emotional and spiritual exhaustion.

Within the same breath, when you have a moment to make some change, you feel like you have to push past that. It's something I personally understand, even in unpacking all this to cowrite this episode. You want to do it because it feels very purposeful, and you can take all this pain and trauma and transmute it into something that could do some good in the world.

With Supergirl, Kelly has this conversation she doesn't necessarily want to have in the hopes that this person can be an ally for real change, even though in private moments, she has nothing left in her. What it looks like out in public and what it looks like when you're at home are two very different worlds.

The idea is that we're catching Kelly decompressing, but moments later also setting boundaries with her partner and saying, "I'm not going to push back past something so that you're comfortable. I'm going to protect my mental health." Both are important, and I'm glad we got to show both.
Supergirl.tv: In that scene, we see books by Ta-Nehisi Coates and Robin DiAngelo. Did their work influence your writing for this episode?
I think it was a sign of the times with so many people reading their work for the first time, trying to understand and do the work. It felt like the first step for Alex, after her conversation with J'onn, not burden Kelly with: 'Explain everything to me. Educate me.'

I'm very protective of Alex and Kelly's relationship. Alex is the best partner to be with if you're going to be in an interracial relationship, in that she would do that work. She would really try to learn and understand as much as she could before ever approaching Kelly. So, I think the placement of the books was that sort of more of a nod to Alex since those are hers.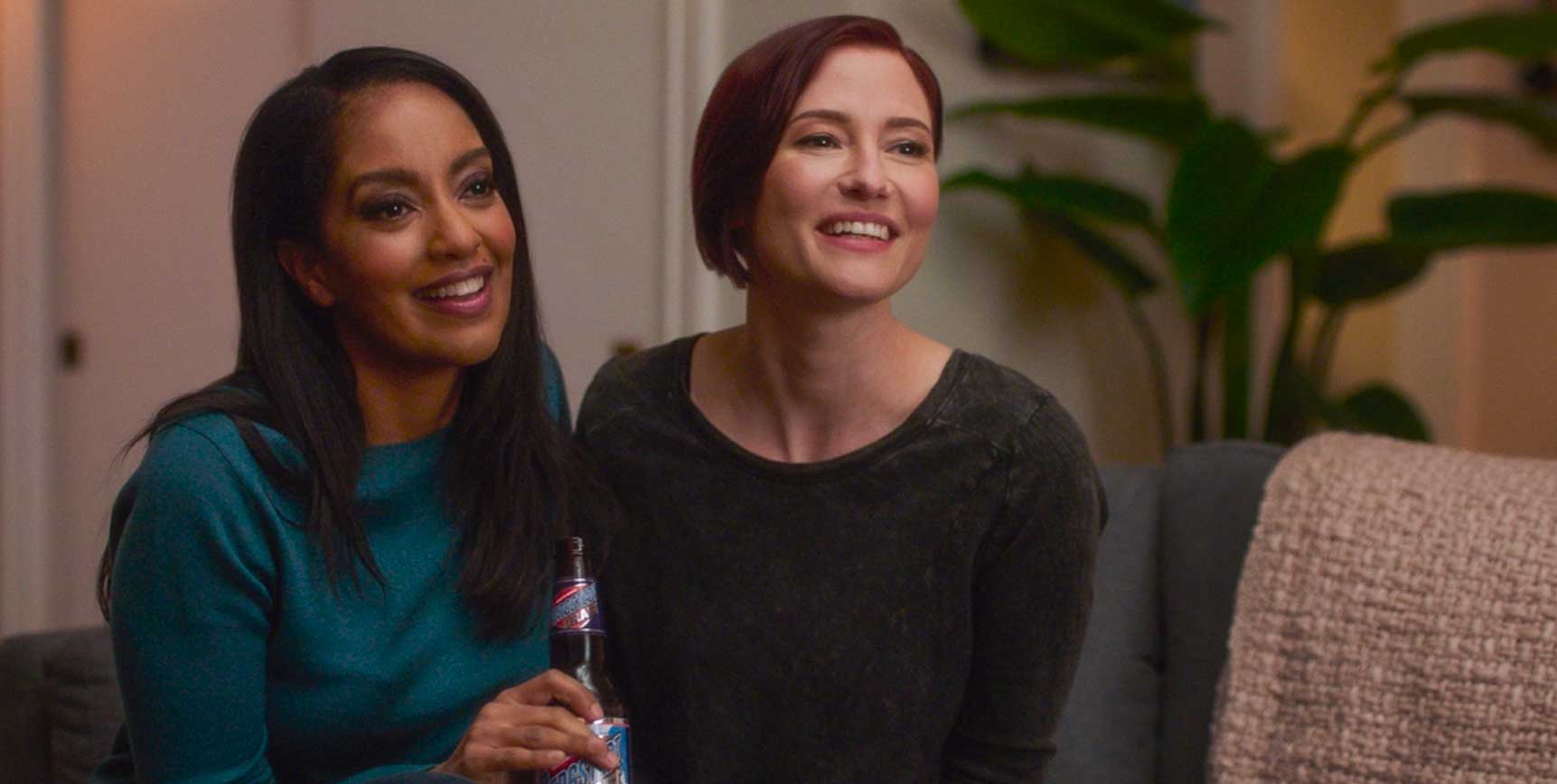 Supergirl.tv: What was it like seeing your words come to life?
It was really intense, if I'm honest. A lot of it were things that I wish I would have said that I didn't have the strength to in the moment, or to feel empowered enough to say. I was able to say these words as Kelly, but this is so deeply tied to my personal experiences. It was emotional to say the words that come out of your mouth, like "I don't feel seen." That was very cathartic, and hopefully it translates in a way that resonates with people on both sides.
Supergirl.tv: When you cowrote the episode, did you know David Ramsey was going to direct?
When I started writing with J (Holtham), I knew Diggle was going to be our guest star but didn't know he was directing till a bit later. At dinners we would talk about Diggle and would do edits and passes to make sure he was authentic and hearing what Ramsey's experiences were like.

He became such a ying-yang for me. I have such trust and love for him, and we became really close. When some scenes are hard to shake, he's the first person to call me after a day's work and see how I'm doing. To have that trust in a director and an actor that you're in almost every scene with was really special.

We were texting this morning that we're the only actor duo has ever directed and written for the network ever. For us to be the first, we both took it very seriously and want it to not be the last.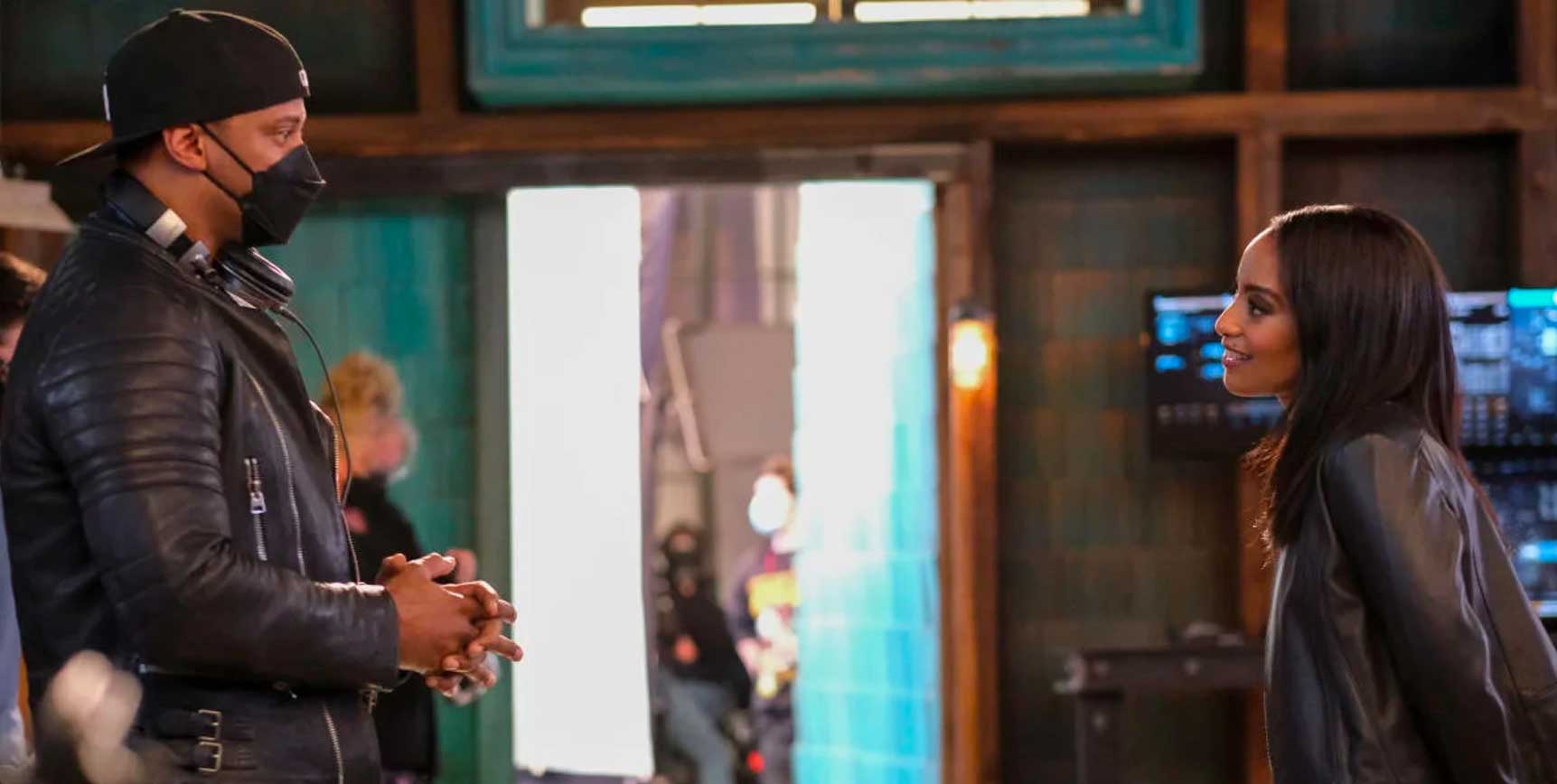 Supergirl.tv: Are there plans to write more in the future? Be it in the Arrowverse or somewhere else?
Yes! I'm currently writing right now, which is exciting. This is definitely my focus, even more so than then performing. Telling stories has become such a huge passion of mine, and I love it so much. I am writing and developing purely from a writer's perspective and not anything I'm acting in, so that's exciting!
We want to give a very special thank you to Azie Tesfai for sharing her writing journey with us and taking time out of her day to speak with us!
Let us know what you think in the comments below and in our forum! Keep us advertisement free and visit the support page!