Edit: Kiwi, in his infinity wisdom, realized it would be a good idea if we just edit this thread to be our episode discussion thread for "Trinity," rather than start a new one.
After seeing THIS, if Lena doesn't know by THIS point who Kara is....well then bah ha ha ha ha ha ha ha ha ha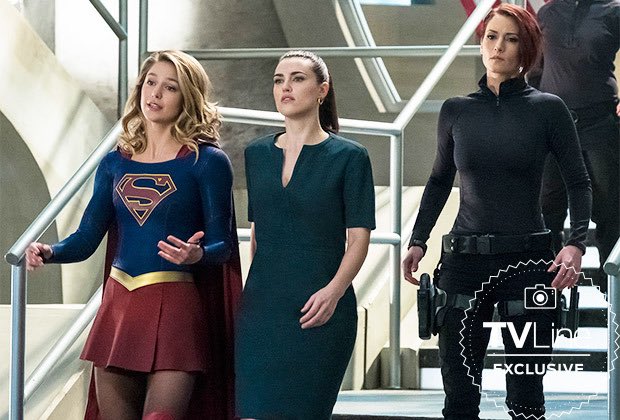 More here :
https://supergirl.tv/trinity-gallery
Title: Trinity
Directed By: Caitlin Parrish & Erica Weiss
Air Date: May 7th, 2018
Story By: Jessica Queller
Teleplay By: Caitlin Parrish & Derek Simon
Official Description: SUPERGIRL TAKES ON ALL THREE WORLDKILLERS – Still reeling after learning about Lena's secret, Supergirl asks Guardian for a favor that could alter his relationship with Lena forever. Meanwhile, with all three Worldkillers united, Supergirl and the team brace for an epic battle.