Last year, fans may have felt that the big invasion crossover event was one episode short of being a full mega crossover. Well today at the TCA Event, The CW boss, Mark Pedowitz, made it clear to everyone that this year would be a TRUE four-show crossover starting with our Girl of Steel, Supergirl! Furthermore, the big event is going to be earlier this year than last as fans will likely be able to enjoy leftover pumpkin pie with their crossover. This event will start November 27th (the Monday after Thanksgiving). Because Flash and Legends of Tomorrow have been paired up this year on the same night, this mega crossover event is going to get a special Monday night episode of Arrow which will air after Supergirl on the 27th. Basically, Monday and Tuesday (November 27th and 28th), we are going to get our second DC TV Movie! When asked for details about the crossover Pedowitz was coy but offered this sentiment:
Let me just say, romance is in the air. What's the joy of having the third Avengers? It's the fun of having everybody get together, that's the fun of it. You get to see a whole different thing. They're all big episodic productions, but this will be even bigger.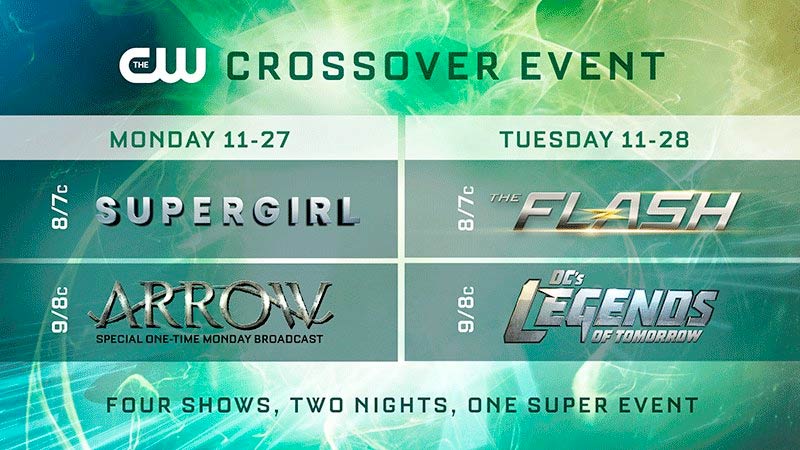 Let us know what you think of this year's big event in the comments below and in the forum! Keep us your advertisement free news source and visit the support page too!