A BIG CONGRATULATIONS is due for our cast and crew as filming on the senior (or fourth) season of Supergirl has come to a close. Arrowverse fans might have noticed that The Flash and Arrow crews have been done for almost a week now which further shows just how difficult it is to make Supergirl. The special effects, stunts and story really need the extra time to get from the page to our screens. Some of the cast have wrapped their filming duties a little earlier. David Harewood finished his duties yesterday April 16th in the afternoon!
Additionally, the Girl of Steel herself took to her Instagram to announce the big moment! Of course, if Melissa is finished, its safe to say EVERYBODY is done!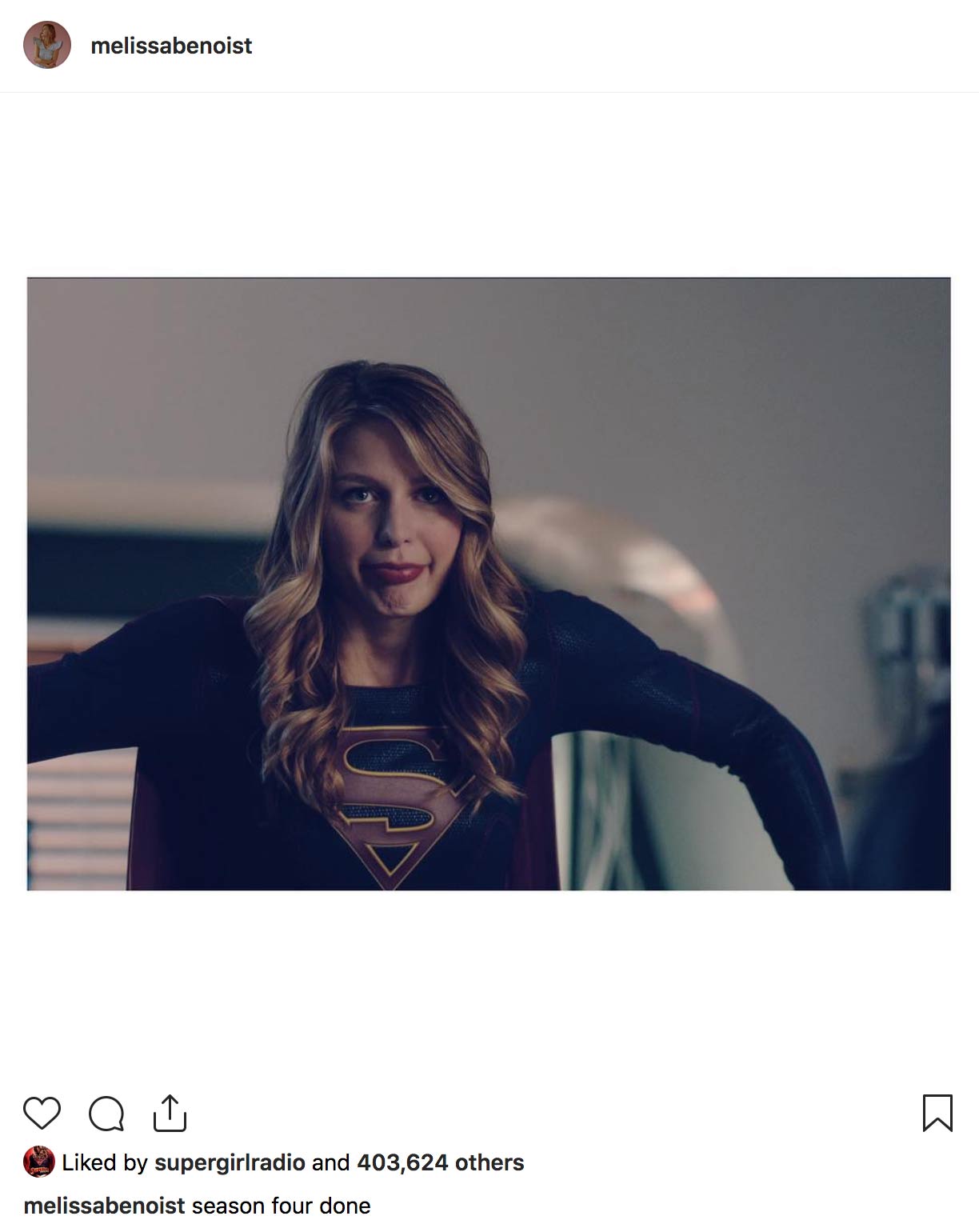 All that is left for the crew is editing and special effects! Of course all that is left for us is five brand new amazing episodes back to back for the next five weeks starting Sunday! Let us know your thoughts and excitement in the comments below and in the forum! Keep us advertisement free and visit the support page!