Supergirl's third season hasn't wrapped yet as three episodes remain to air but that isn't stopping Warner Brothers Home Entertainment from announcing that the season 3 blu ray will be available September 18, 2018. It would also seem that WB picked up on some mistakes with their season 2 package. Thankfully, fans can now delight with a fully packed blooper reel! That right there might be worth buying the full set! Along with the blooper reel the package will include:
The Best of DC's TV's Comic-Con Panels San Diego 2017 (we were there in person!!!!)

Inside the Crossover: Crisis on Earth-X
She Will Reign! featurette
Blooper Reel
Deleted Scenes (which we hear there are a lot)
The suggested MSRP for the package is $49.99 for blu ray and $44.98 for dvd.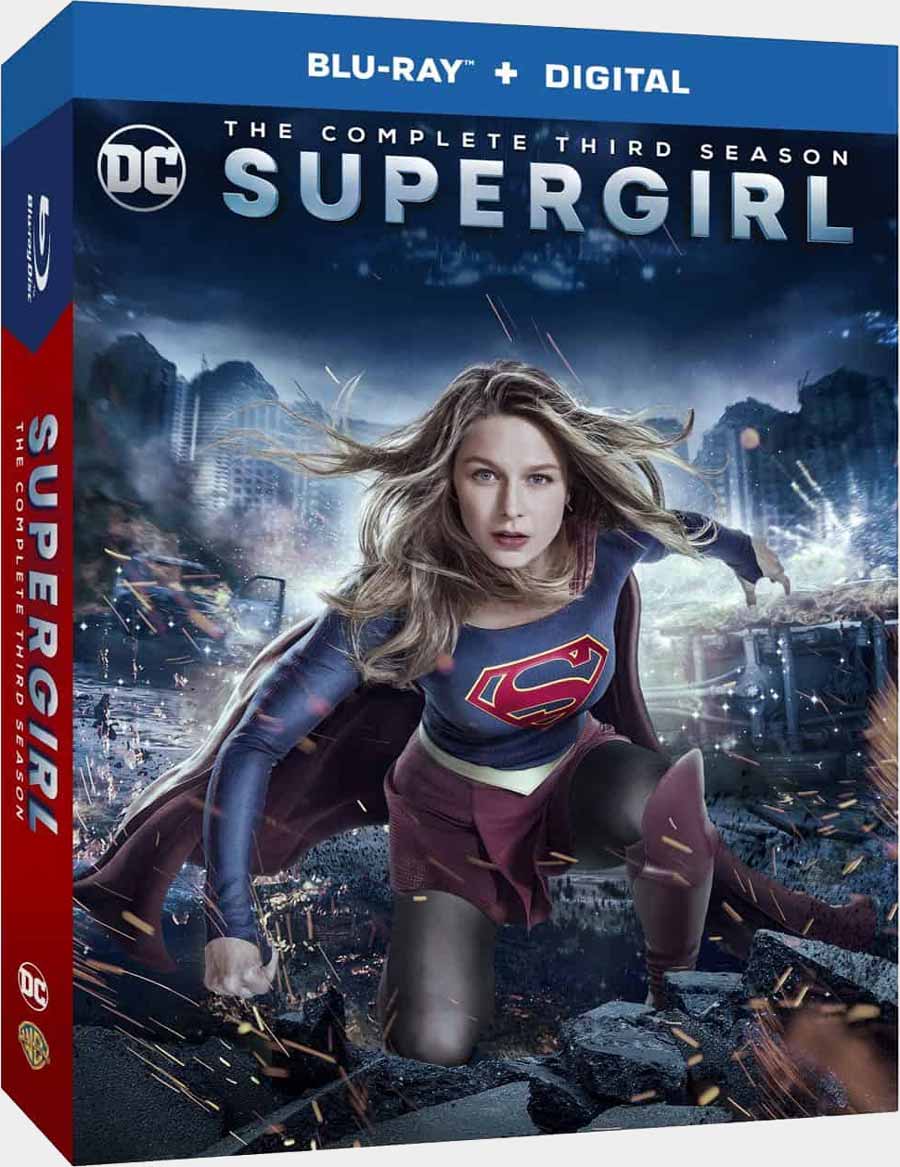 Let us know your thoughts in the comments below and in the forum! Keep us your advertisement free source for Supergirl news and visit the support page!