Many of you have been asking us when will the season 2 soundtrack for Supergirl's second season be released? Well today we have a date for you! Ever since our exclusive interview with Arrowverse composer Blake Neely at San Diego Comic Con 2017, we've known that there will be a soundtrack released but many want to get their hands on it. According to the main man himself, Blake Neely, via Tweeter, all of the Arrowverse soundtracks for last season will be released October 10th, 2017! That sounds like a perfect date for us! We get our season premiere of Supergirl on the 9th, then we can enjoy the music from season 2 on the 10th!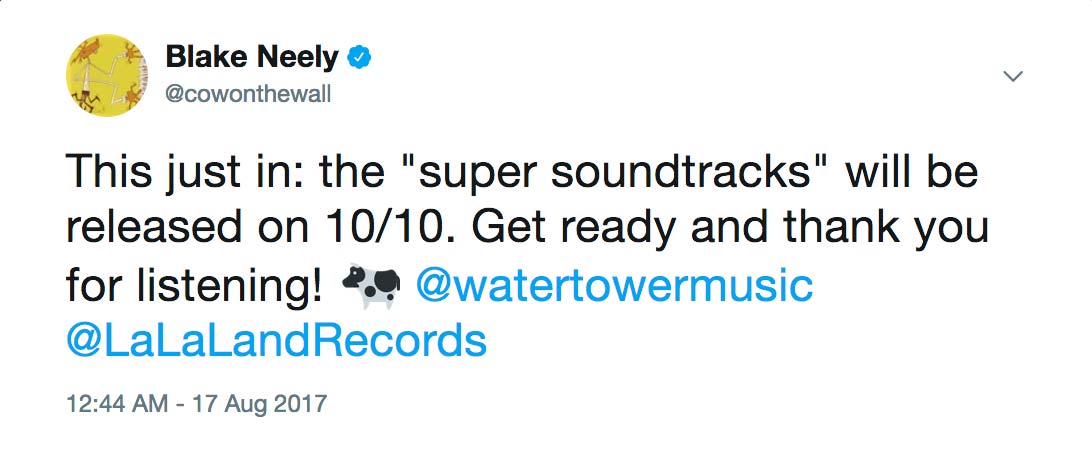 Keep an eye out for order information on Watertower-music.com or Lalalandrecords.com. We also believe that the albums will be available for digital download the same day via the usual source iTunes and Amazon but we'll look to confirm that.
Supergirl returns to The CW October 9th, 2017 at 8pm! Let us know what you think about the second season soundtrack release in the comments below as well as the forum! Keep us your advertisement free source for Supergirl news by visiting the support page!