We are mostly digital these days, but when it comes to Supergirl, getting our hands on any or all content we can is essential. Even more so, we are in it for the extras! Today, Warner Brothers has shared the release date and list of extras for the season four dvd and blu-ray releases. You can purchase your copy beginning on September 17th! Additionally, if you purchase the Blu-Ray copy (and only the blu-ray not the DVD) you'll get the other two hours of Elseworlds included! Probably most important to us, season 4 has a GAG REEL!!!! Check out the list of all the included elements below:
Just in time for the fifth season premiere on The CW, catch up with one of TV's favorite DC Super Heroes as Warner Bros. Home Entertainment brings you Supergirl: The Complete Fourth Season on Blu-ray and DVD on September 17, 2019. Fans can purchase the sets which, in addition to all 22 super-powered episodes from season four, also contain the DC Crossover featurette, the show's 2018 Comic-Con panel, deleted scenes and a gag reel! All three DC Crossover: Elseworlds episodes will also be available only for fans who purchase the Blu-ray set. Supergirl: The Complete Fourth Season is priced to own at $39.99 SRP for the DVD ($51.99 in Canada) and $44.98 SRP for the Blu-ray ($52.99 in Canada), which includes a Digital Copy (Available in the U.S.). Supergirl: The Complete Fourth Season is also available to own on Digital via purchase from digital retailers.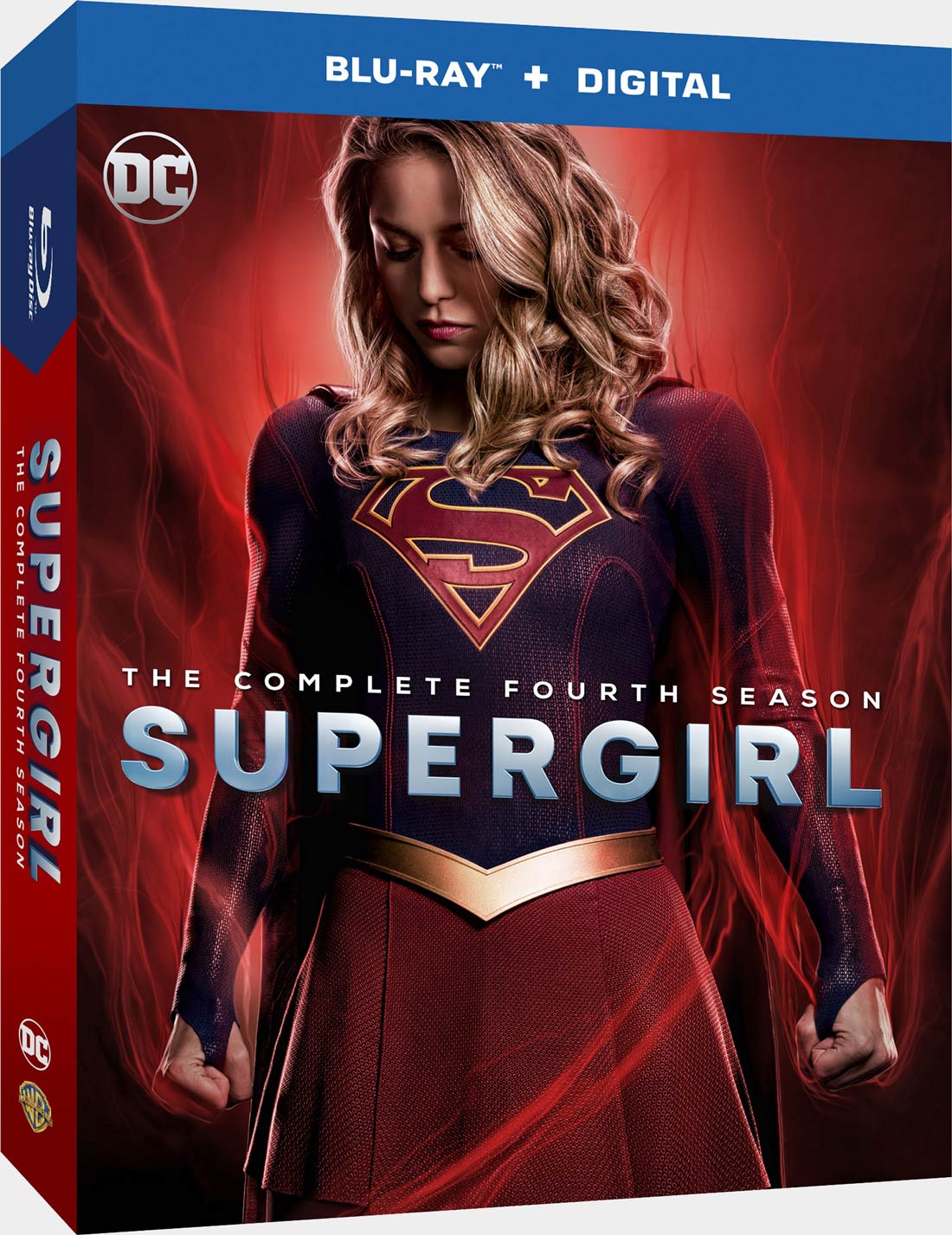 Let us know if you'll be picking up a copy in the comments below and in the forum! Keep us alive and kicking through the summer and visit the support page!