Some of the biggest and exciting events in the comic book world and by extension, the TV superhero world, are when we can get a first look at a superhero's uniform. Seeing the suit, costume or emblem makes the alter-ego become real. Today, this is even more special as we get to see Nicole Maines as Dreamer, the first transgender superhero on TV! Her look has some familiarity with her comic book character as well as her 31st century Legion of Superheroes relative. Further enhancing the image is the artistic dreamer waves emanated from her in this new poster!
As you've seen in the season return trailer posted here, there is a shot of Nia opening the box that holds her future suit. It should be noted that while we will get to see this iconic suit in episode 411 titled "Blood Memory", it won't be until episode 412 titled "Menagerie" (which airs February 17th) that Nia Nal will fully wear the suit and embrace her alter-ego! This is a very special reveal and we are so excited to share it with you. Check out Dreamer below:
Click to Enlarge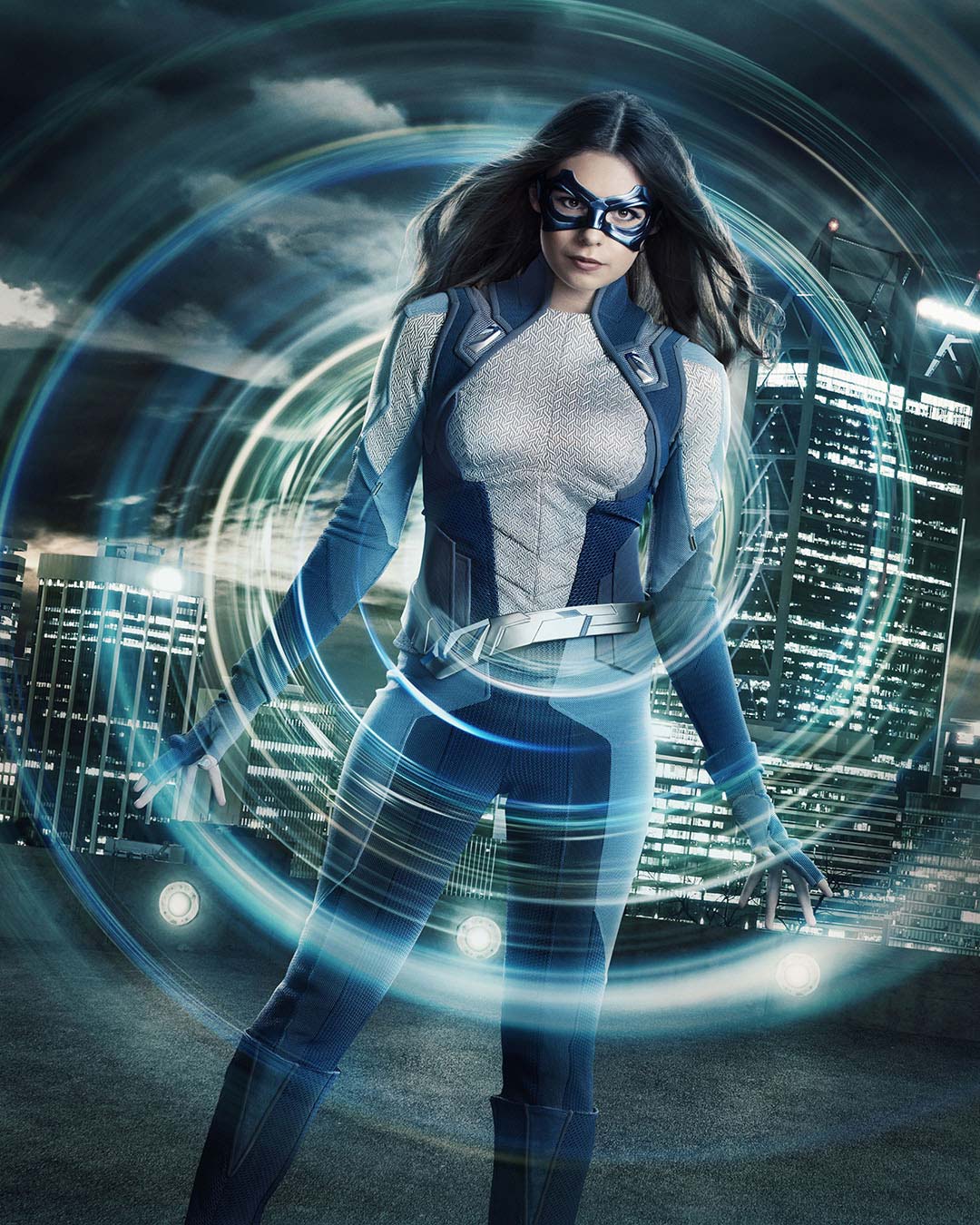 Such an incredible look! We love it! That said, there was an important piece of the puzzle revealed about the show's schedule as well. Because of the Superbowl and other award shows (at least it would seem), episode 412 that has this huge debut won't happen until a few weeks after episode 411. Certainly an understandable pause which will only grow our anticipation of seeing Dreamer in action!
Let us know what you think of the big reveal in the comments below and in the forum! Keep us advertisement free and visit the support page!