Here's a fun post for you all! If you've been a fan of Supergirl then chances are you've likely seen at least one piece of art from Sarah Leuver. She goes by @Comickergirl on Twitter and has been doing doodles and illustrations of the Girl of Steel for ages. She is also a freelance storyboard artist with a BFA in Animation. Lately Sarah has been working on a fun little side project. If you play Magic the Gathering or any strategy-based card game, then this will feel quite familiar. Sarah has created a Supergirl based card game named: National City Knock Out!
Even more amazing than the art and thought put into this game, is the generosity of Sarah offering this for free. That said you can name a price for it and with all the work Sarah put into this, we suggest at least $20. You can download it and print out the cards yourself! If anyone plays the game we'd love to hear about it! You can download the game here: https://gumroad.com/comickergirl#qVcbH. Also Sarah is available for commissions and other art related projects! A sample of the cards is below: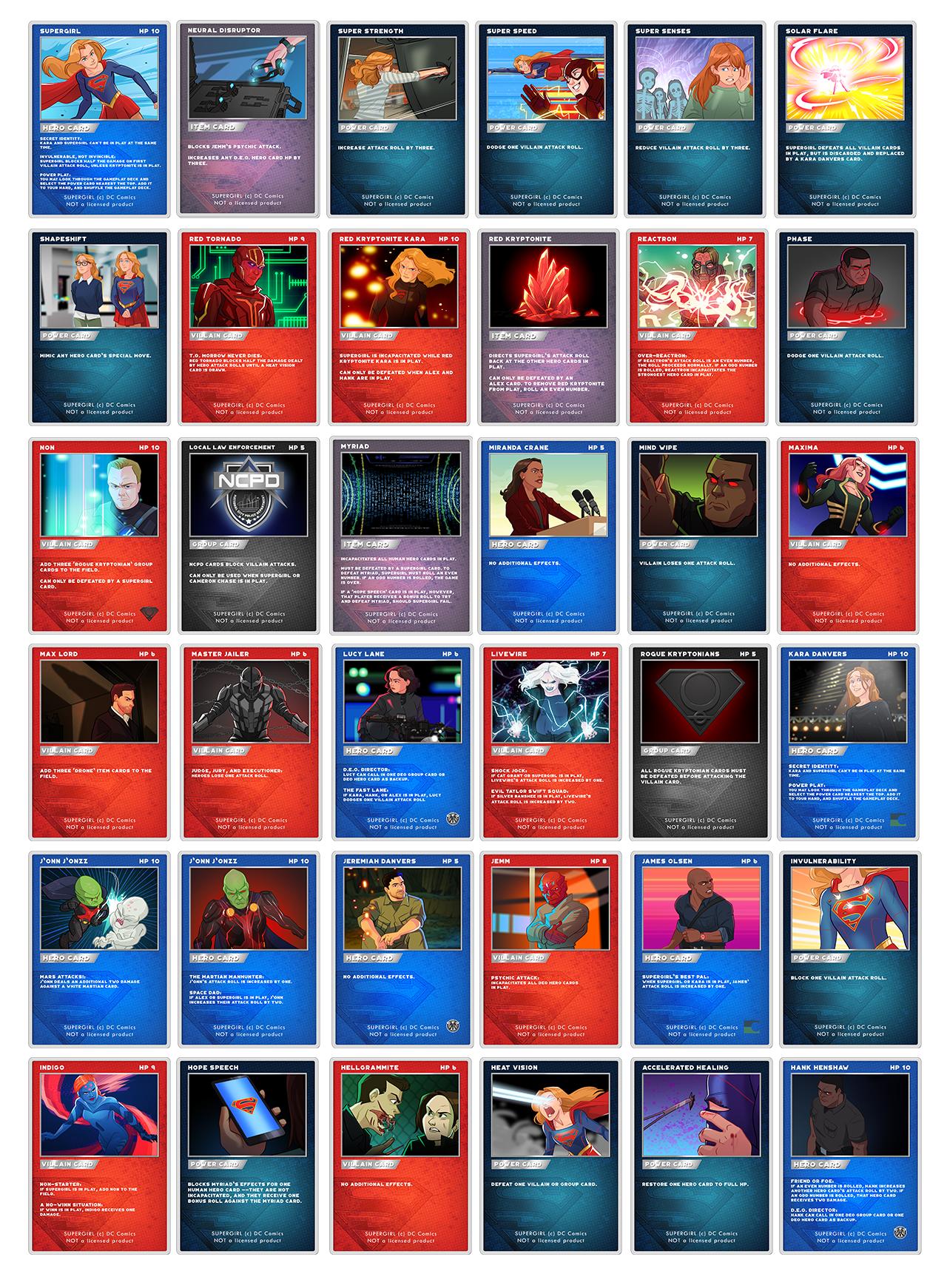 Let us know your thoughts in the comments below and in the forum! Keep us advertisement free and visit the support page!