The digital issue of Supergirl #32 has now been released on Comixology.com
Here's one of the first panels from it!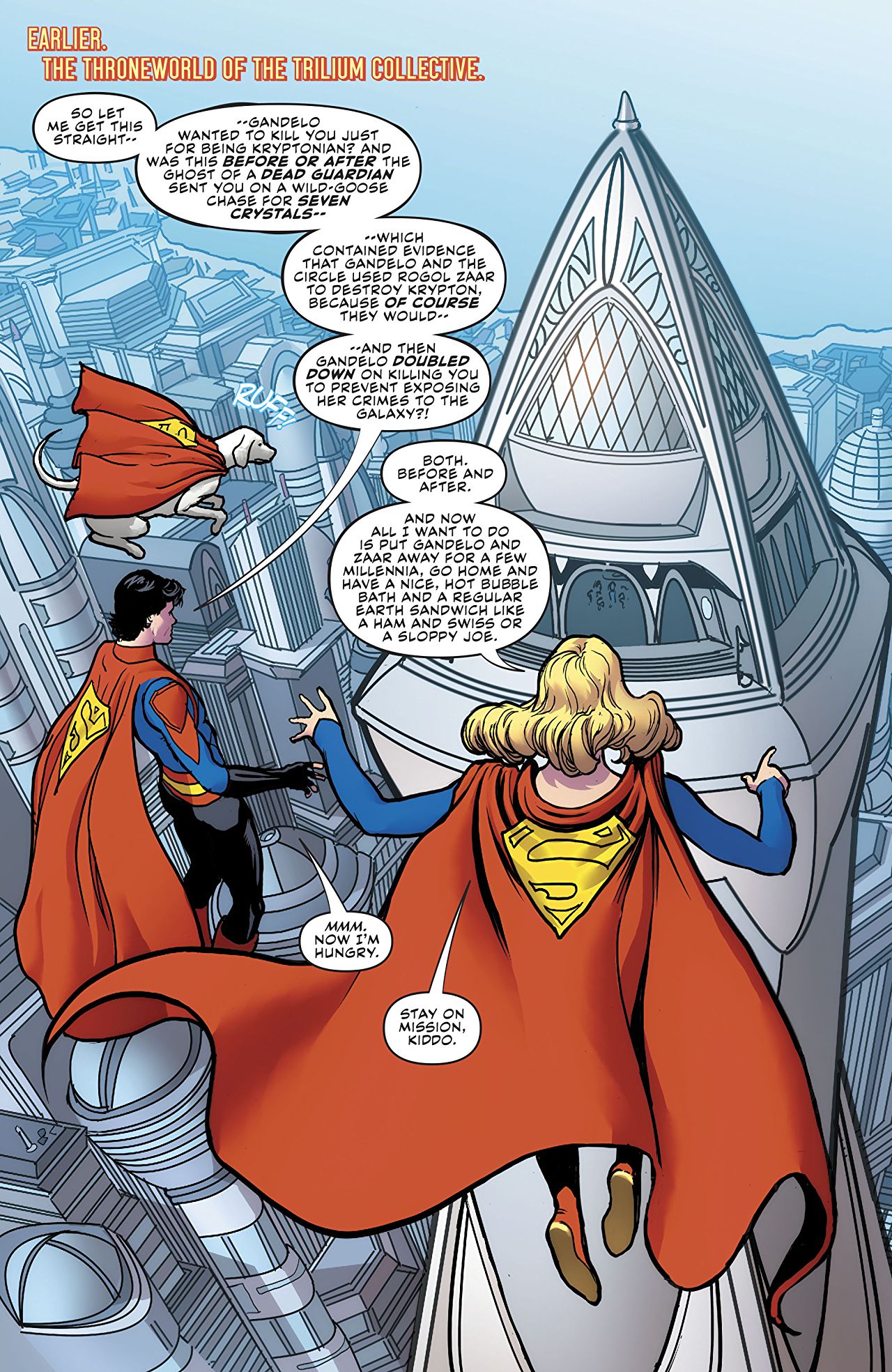 "Go home and have a nice hot bubble bath, and a regular Earth sandwich like a ham & Swiss or a Sloppy Joe"!
Love it! That's "so Kara"

On Aug. 14, issue #33 will be released.
Here's a preview:
Supergirl (2016-) #33
After a year in space solving the mystery of Krypton's demise, Supergirl returns to Earth to discover that everything she knew as Kara Danvers is gone! Plus, the usurper Brainiac-1 has set his sights on the unsuspecting Girl of Steel—and his plans are far from benevolent!