I saw this tongue in cheek cartoon floating around and immediately thought of the technology theme of this season.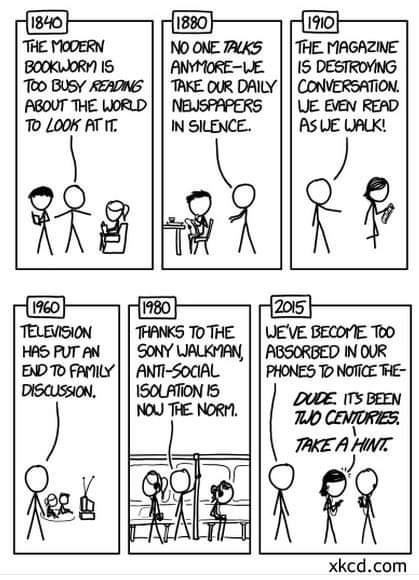 I also thought it brought up a point worthy of discussion.
How much of the isolating nature of technology has been overstated in our time and through history?
Is it an issue that will sort itself out with time as people adapt to it?
With many different ages, nationalities, and political viewpoints here, I am interested in the thoughts of the group.