I posted this on my Facebook page five years ago, and it's certainly true, isn't it? We really did see Kara's maturation over the six seasons of "Supergirl" - from a wet-behind-the ears novice superhero (who was often unsure of herself) to someone who was finally comfortable enough in her own skin to dispense with her secret identity and reveal herself to the world!
Posted Jan. 15, 2017;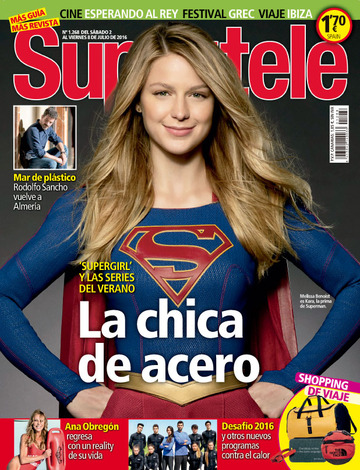 "La Chica de Acero" = The Girl of Steel
Yes, it's a hit in Spain, too!
Here are some very insightful observations that were written about the show today:
"In my modest view, the series certainly has changed the superhero landscape in a positive, more constructive way than most current hero portrayals and I believe that it could only be done in this way with a female lead protagonist.
The fact that we have seen Kara's growth and maturity (more or less) over the past season and a half has been a bonus. It is rare that we see this type of thing in the genre. Also, the portrayal of the characters as very human and relatable to the average person is also a huge draw."
Yes, the writers and producers have broken new ground here in TV's second century. Supergirl is by far the most human and relatable superhero ever! (One thing that I think has really helped is making her vulnerable to "everyday hazards" - not just kryptonite.)
Of course, the appeal of the character's portrayal has brought me back to writing fiction for the first time since my college years (and that was a long time ago !).