Check this out!
Now there is a Supergirl fireworks display available from Shiny Star Fireworks for your New Year's Eve backyard show.
136 single-shot Roman candles and small aerial shells fused together in sequence.
Here's what it looks like in action!
https://www.youtube.com/watch?v=FfVY5KiGnSs&feature=share&fbclid=IwAR0KW_JQ9b1ZdS4avLz28J4chNw-BY26buT2rY4flQldMt2U1tEkrpoxijA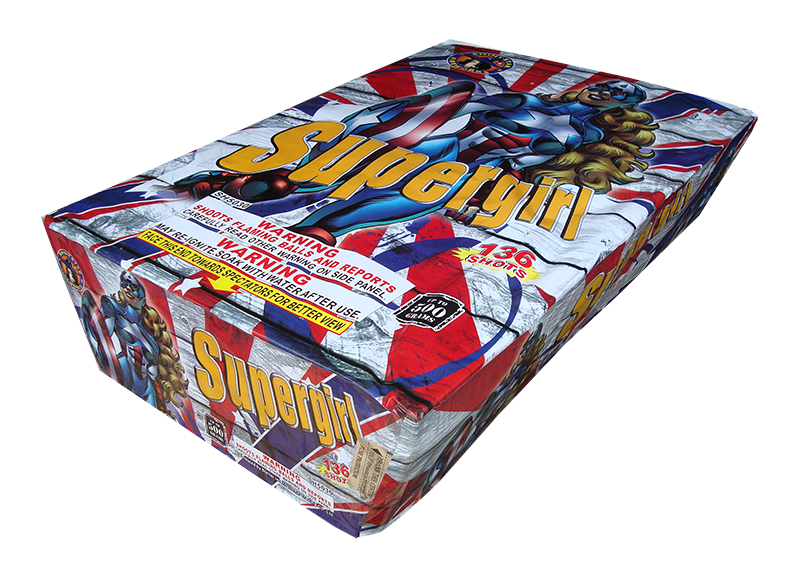 Hmm...The only problem is that the illustration on the box looks more like Captain America (holding his Vibranium shield) than Supergirl!