It feels like Warner Bros./Discovery is doing a fire sale.I'm sure many heard the news from the last day or so that the DCEU Batgirl film starring Leslie Grace(Batgirl),Michael Keaton(Batman),Brendan Fraser(main villain Firefly) and J.K. Simmons(Commissione Gordon),a film that has finished filming and was in post production has been scrapped and will never be released.And it was done for a unique tax write-off.Industry insiders have said this move is unprecedented.I've already posted about another element regarding HBO Max's future as a whole and what it could mean for Melissa's new show,"The Girls On The Bus" in that thread.But there is another story also out there that a DCEU Supergirl project starring Sashe Calle may be dead.
https://comicbookmovie.com/supergirl/batgirl-cast-reportedly-blindsided-by-cancellation-supergirl-movie-likely-next-for-the-chop-a195121
BATGIRL Cast Reportedly "Blindsided" By Cancellation; SUPERGIRL Movie Likely Next For The Chop

Some more details on Warner Bros. Discovery's decision not to move forward with Batgirl have emerged, and it sounds like Barbara Gordon's solo adventure won't be the only project for the chop.

RorMachine | 8/3/2022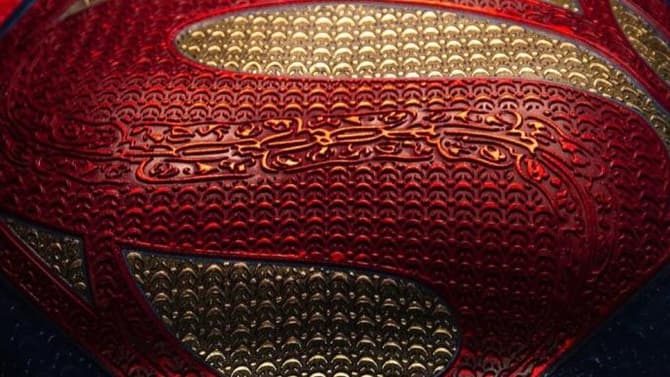 As the fallout from Warner Bros. Discover's recent decision to scrap the Batgirl movie continues, Rolling Stone has published its own report on the shocking news, and it sounds like The DCEU may be in even more trouble than we realized.

We had heard that Batgirl was received positively enough after its one and only test screening, but that seems to be dependant on who you happen to ask. According to this latest report, one source likened the film to "a bad episode of TV," while another said "it's definitely not theatrical."

These negative assessments were seemingly enough to derail the film'[s chances of seeing the light of day, since WBD head David Zaslav has handed down a mandate that DC films should be "released theatrically or not at all."

It may not only be streaming projects facing the chop, however, as the site adds that the currently in-development Supergirl movie starring Sasha Calle is not likely to move forward. Further delays may also be handed down to the likes of Aquaman: The Lost Kingdom and Shazam! Fury of the Gods, and while The Flash is still on track for a 2023 release, nothing is set in stone after the multiple accusations facing star Ezra Miller.

Batgirl being shelved is said to have "blindsided" the cast (we've yet to hear from lead Leslie Grace), and it leaves Michael Keaton's future as Batman up in the air. The Birdman actor was reportedly "being positioned as akin to Samuel L. Jackson's Nick Fury in the Marvel Cinematic Universe — an elder statesman who could pop up in multiple films and offer guidance."

Keaton was also going to appear in the Aquaman sequel, but because test audiences found his involvement "confusing," Ben Affleck was seemingly brought in to replace him. Warner Bros. never seemed to have a well-thought-out plan for its DC Films Universe, and things only appear to have gotten worse since this Discovery merger and change of leadership at the studio.

https://www.supermanhomepage.com/is-the-sashe-calle-supergirl-movie-dead/

Is the Sashe Calle "Supergirl" Movie Dead?

August 3, 2022 Movie News




On the back of Warner Bros. deciding to kill off the near-complete "Batgirl" movie, canceling the film's planned theater release and deciding not to release it to HBO Max either, speculation is now turning to other planned DC films and whether they are also set to be given the chop.

RollingStone.com claims that their sources are of the opinion that the planned "Supergirl" movie starring Sashe Calle will not go ahead.

The report reads: Now, the prospect of other DC films being squashed looms. Insiders say Supergirl, which is in development, is not likely to move forward. Sasha Calle, who plays the caped superheroine, is introduced in the upcoming The Flash. Supergirl was going to spin off of the Miller-led tentpole.

This further confirms that Warner Bros. is distancing itself from Zack Snyder's vision for the DC Universe, with the "Batgirl" film's cast including J.K. Simmons, who was set to reprise his role of Commissioner Gordon.

What it means for "The Flash" and Calle's future as Supergirl remains unknown at this point in time.