We've known since San Diego Comic Con that David Harewood (J'onn J'onzz) would take a step behind the camera and helm one of the episodes of Supergirl as director. Well right now, David is filming that exact episode! This season has been a very serious one that is addressing some very big topics but aside from the blu-ray blooper scenes, it's sometimes easy to forget just how much fun this cast and crew have making this show. Just clicking through some of the instagram posts from David, or Mehcad Brooks, or really any of the cast reveal how much laughter and energy the set has. Even after 13 hours straight of filming, David and the team took to the filming process with professionalism and grace. Below is one note David had to share about the experience but we want to encourage all Supergirl fans to visit some of the actor's social media and see the joy and laughter behind the scenes!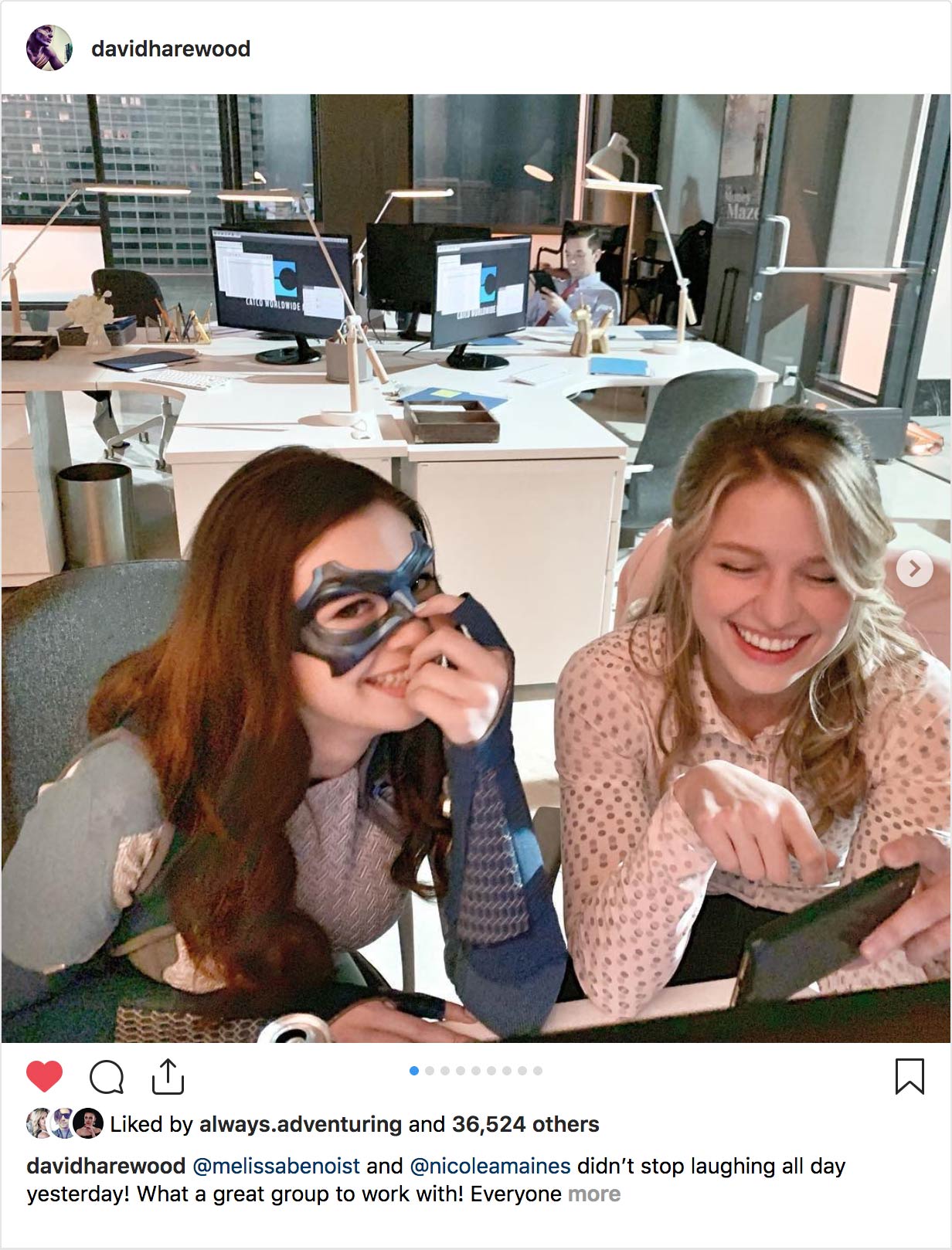 On another note, Natalie Abrams took to her Twitter to finally reveal she was given the opportunity to write an episode of Supergirl! Specifically episode 420. Natalie was a reporter with Entertainment Weekly and used to cover all of the Arrowverse very closely. Last year, she traded her reporter notebook for a clean sheet of paper and began her new role as a staff writer on The CW's All American. Having covered the show for the last four years, seeing someone succeed in chasing their dream to stop covering tv and start creating it is very rewarding. We are very excited for Natalie and wish her the best and continued success writing television shows!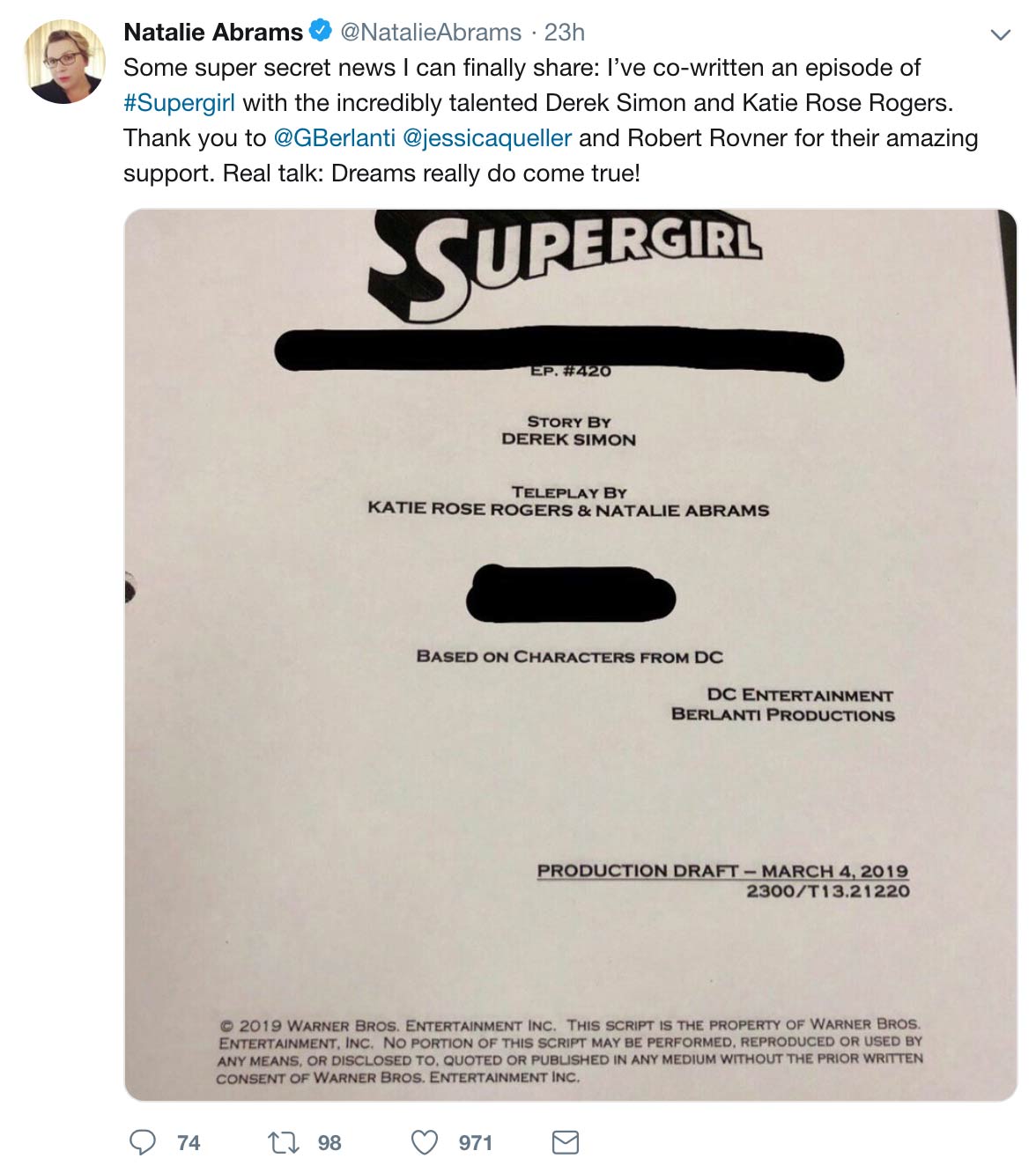 Let us know what you think of the news in the comments below and in the forum! Keep us advertisement free and visit the support page!