Supergirl news is coming hard and fast but not all of it is really article worthy. That said it doesn't mean that it shouldn't be reported. The following is a collection of news tidbits from CBS' Supergirl that you need to know!
You'll never guess who hosted and debuted the pilot of Supergirl at Wizard World Comic Con Pittsburgh, PA 2015? Its none-other than Kal-El himself (Jeremiah Danvers), Dean Cain!
---
Actor's number 1 access to fans and more so, fans number 1 access to celebrities is twitter. Well twitter was alive with wonderful posts by the actors about Supergirl. See them below: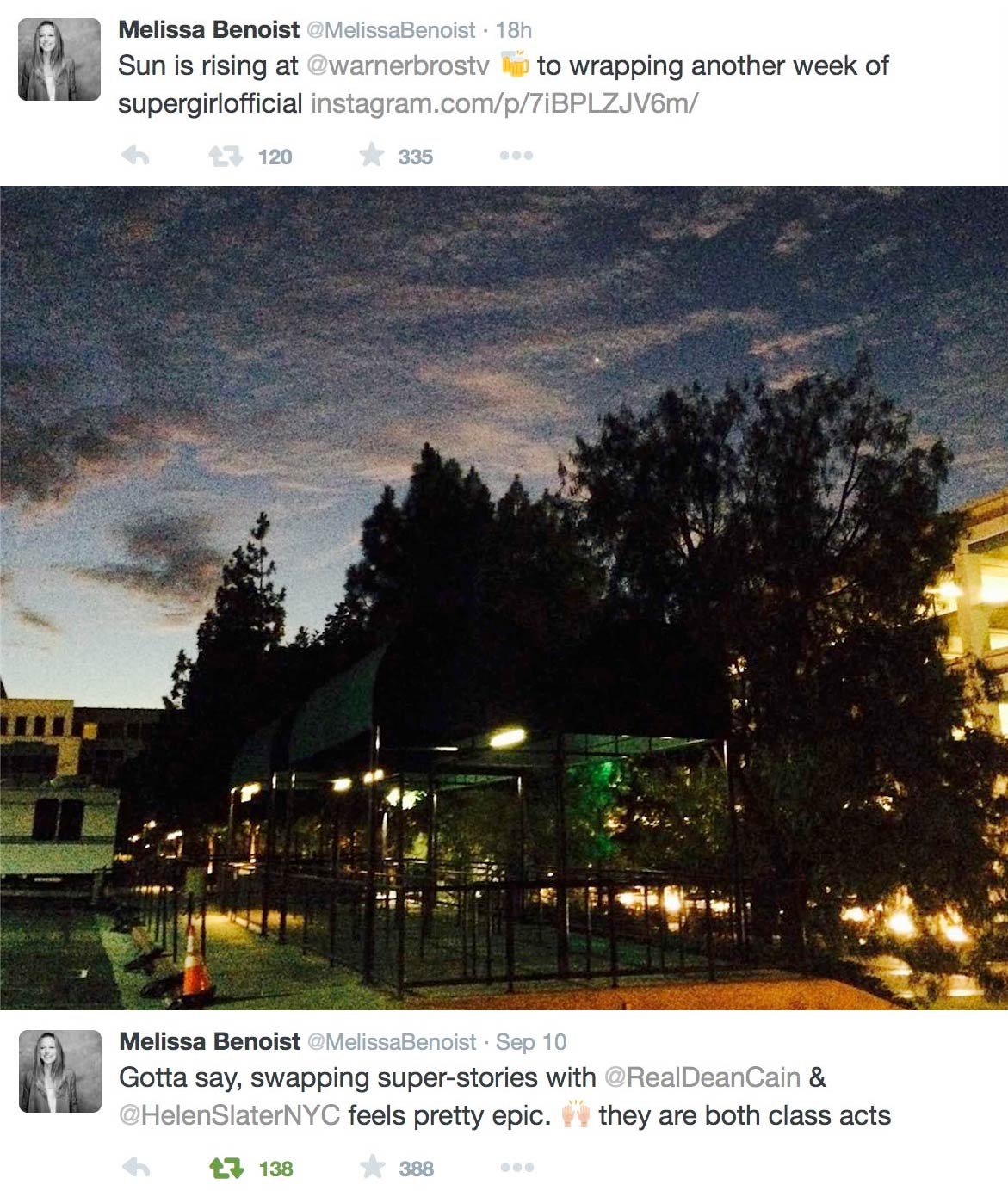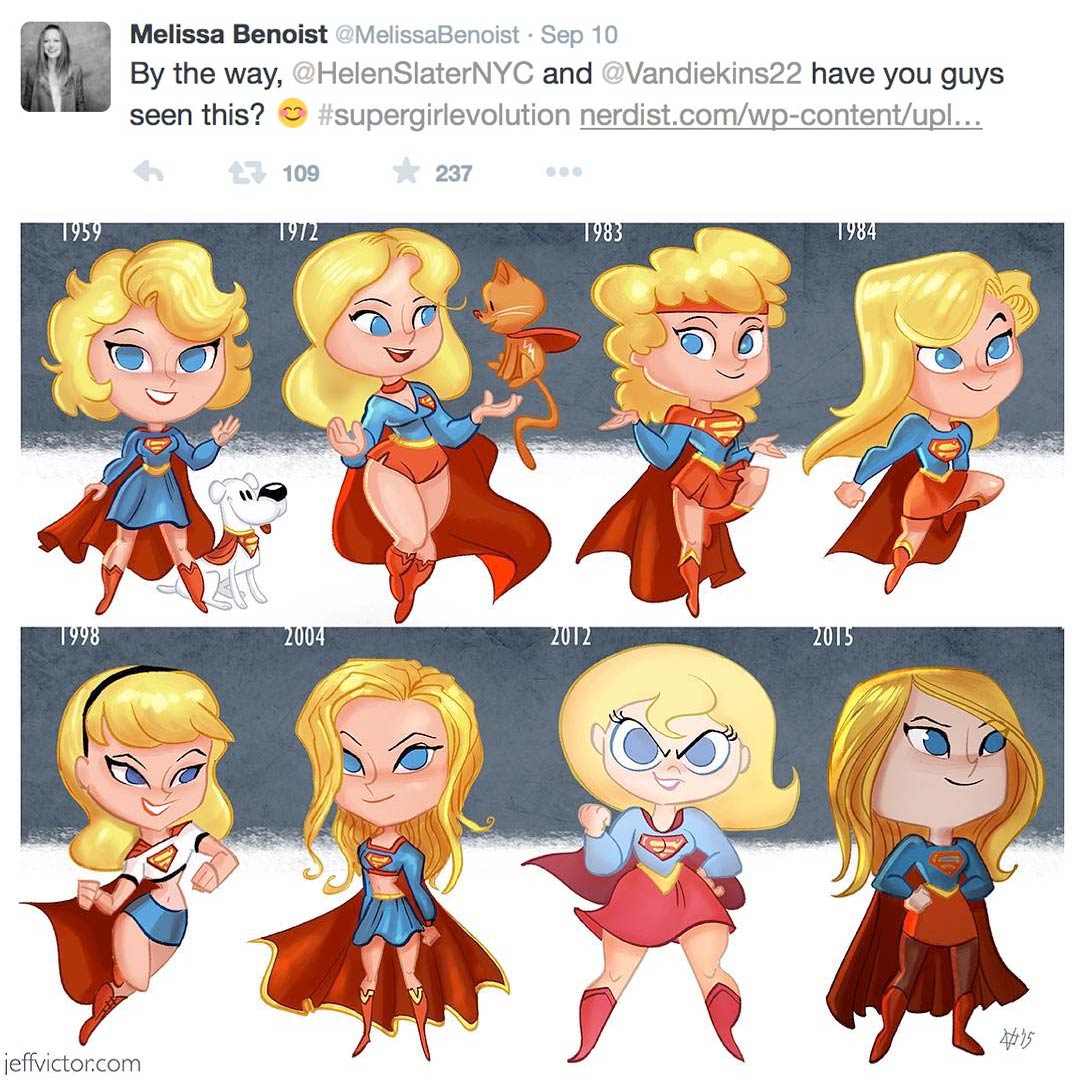 ---
TV Guide Magazine had this beautiful spread in their magazine, regarding Supergirl. The Vartox in the photo isn't Owain Yeoman , but in fact the stunt double. That said, look who's standing her own ground ... its our Supergirl, Melissa Benoist! Supergirl earns the Editors Choice award from TV Guide magazine:
Click to Enlarge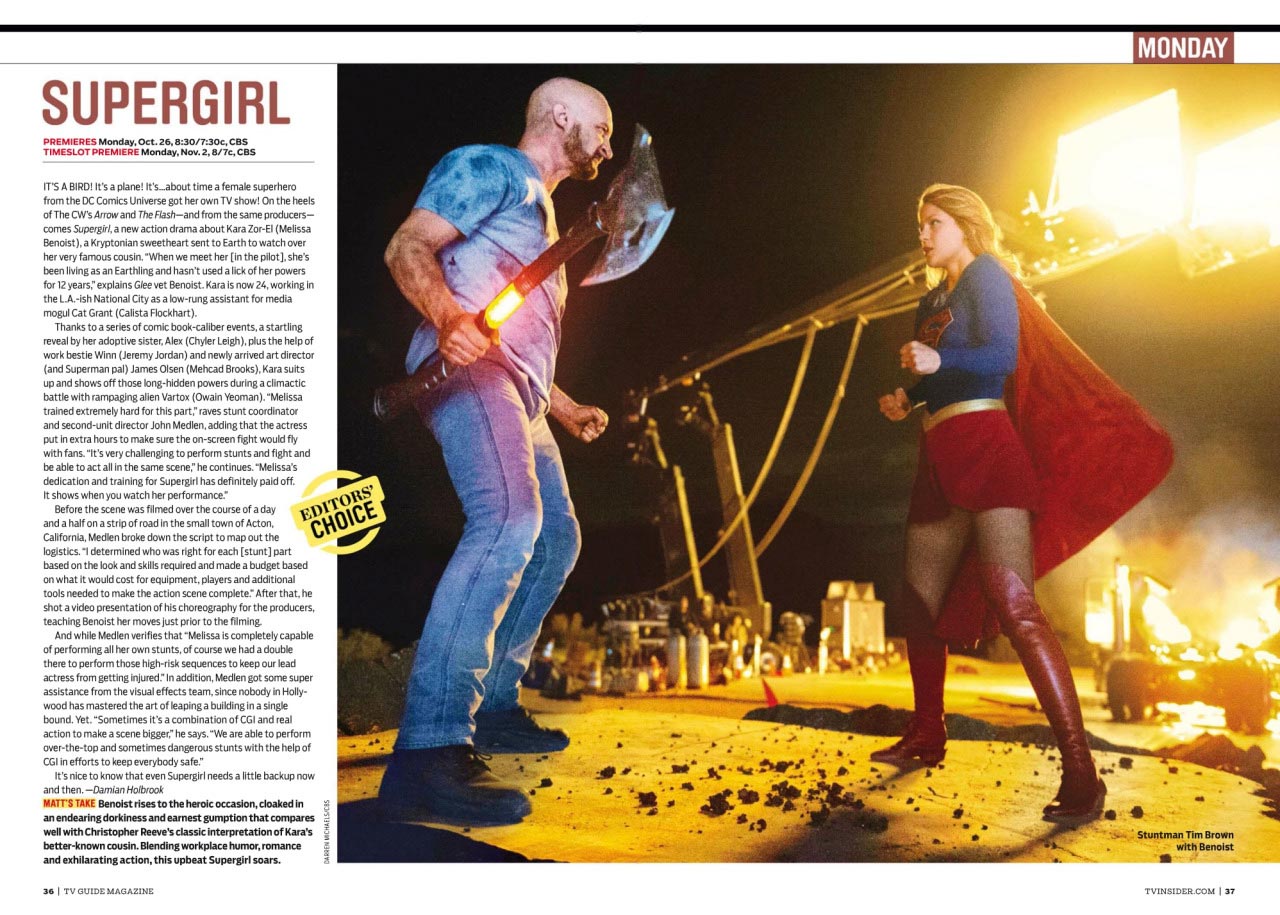 The website Babble.com (powered by disney) had an article where a 6 year old boy was shown several new shows for the Fall season and he wrote his reviews. The top of his interest ... Supergirl. Here's what he had to say:
Is she at school? Does she have powers? Which one is it? OH! She is flying! SHE IS HIS COUSIN! Will Batman be in this? I would watch this extra if Batman was in this.
Here's what his mom had to say:
This show looks smart and fun. I like seeing Calista Flockhart on TV again as Supergirl's no nonsense boss. (And the casting of Kara's mom will be an awesome surprise for many children of the 80's.) Kids who dig superheroes will enjoy getting to know this character. Parents will like the lesson of the show: be true to yourself.
Lots of Supergirl mini news coming and here is the newest tidbits. Hope you guys found it interesting and useful. Share your comments with us in the section below, as well as our awesome Supergirl.tv forum!