We are back again with another Supergirl illustration video. We had a really wonderful response to the last one and many people requested we do more. This time fans requested we do a drawing featuring the classic tear open shirt reveal scene! We aren't ones to disappoint our audience so check out this new Illustration video to help get you through your Supergirl withdrawals.
Also, here is the completed fake comic cover too. Just click to enlarge: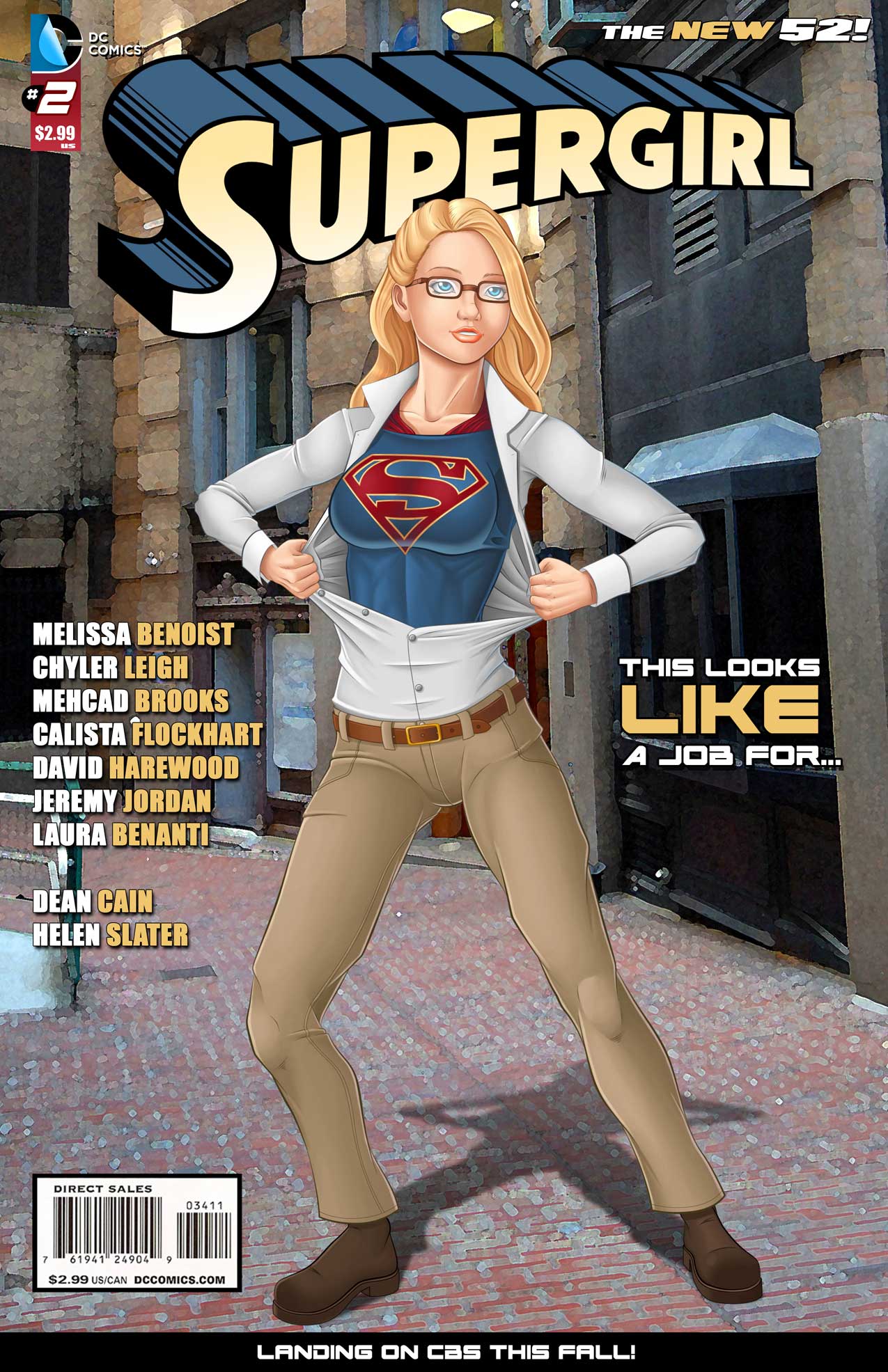 As always, we would love to hear what you think. Did you like the second video? Do you think its better than the first? Let us know in our comments section below or in our forum. Also, feel free to direct message us on our contact page if you are interested in sharing your fan art or video work!