Recently, you might have seen articles revealing the true identity, or at least, true alien race of United States President Olivia Marsdin. Comicbook.com was able to get Lynda Carter to reveal that she is indeed playing a Durlan. For those that don't know, Durlans are shape shifters. They are so good at it, rumors abound that they have even forgot what they originally looked like.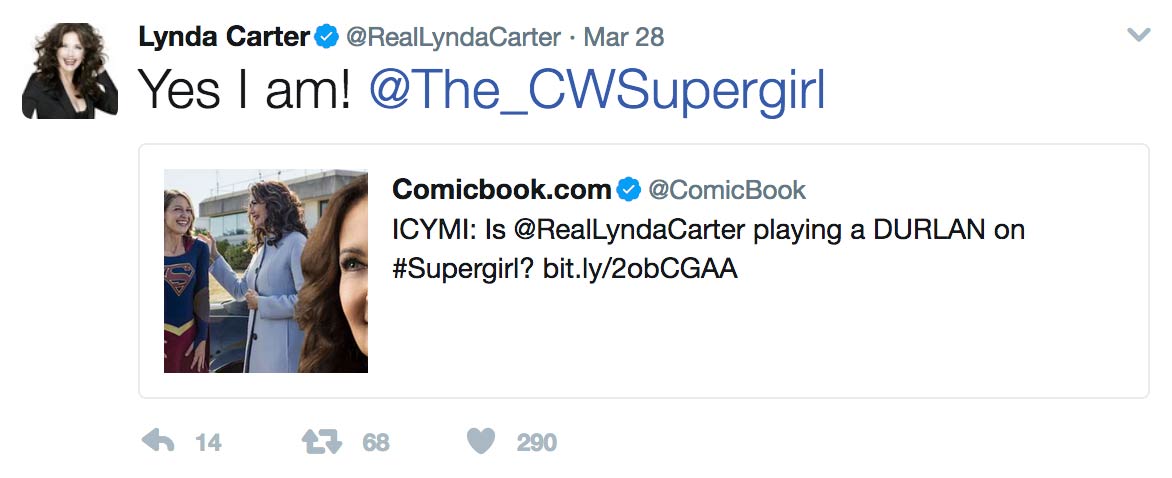 So now that we know Lynda Carter is playing a Durlan, the next question is, what does this mean for Supergirl? In a recent interview with David Harewood for DC All Access, David said that they were all building up for a war. Originally, the Invasion mini-event in the comics included the Dominators, but also were aided by Daxamites, and the Durlans. Could Supergirl be gearing up for a true Invasion event for the season finale? Dominators are strong as well as Daxamites. Durlans can only be exposed by a telepath. This could stretch all of team Supergirl to their limits. Even if Superman came to help, it would be Superman, Supergirl, Guardian, Mon-El, Lyra, J'onn, Alex, Maggie, Winn vs an army made up of three alien races. Just a theory but WOW talk about epic. To add further to the possibilities, David did say the enemy of my enemy is my friend, which in this case could mean that the DEO has to work with Cadmus to save Earth from an invasion!
Let us know what you think in the comments below and in the forum! Also keep us up and running as well as ad free and visit the support page!