It seems that everyone in the DC TV universe is hungry for crossovers. But before things go wildly out of hand, no, Melissa Benoist is not portraying Kara Zor-El on Fox's Lucifer. That said, we did see her on the 12th episode to our surprise! It could be because after covering Supergirl for so long we are trained to see the \S/ symbol everywhere. Either way this aerial shot from Lucifer's "#TeamLucifer" episode caught us off guard and gave us quite the jolt! Its a little like Where's Waldo but we'll let you look for yourself:
Click to Enlarge: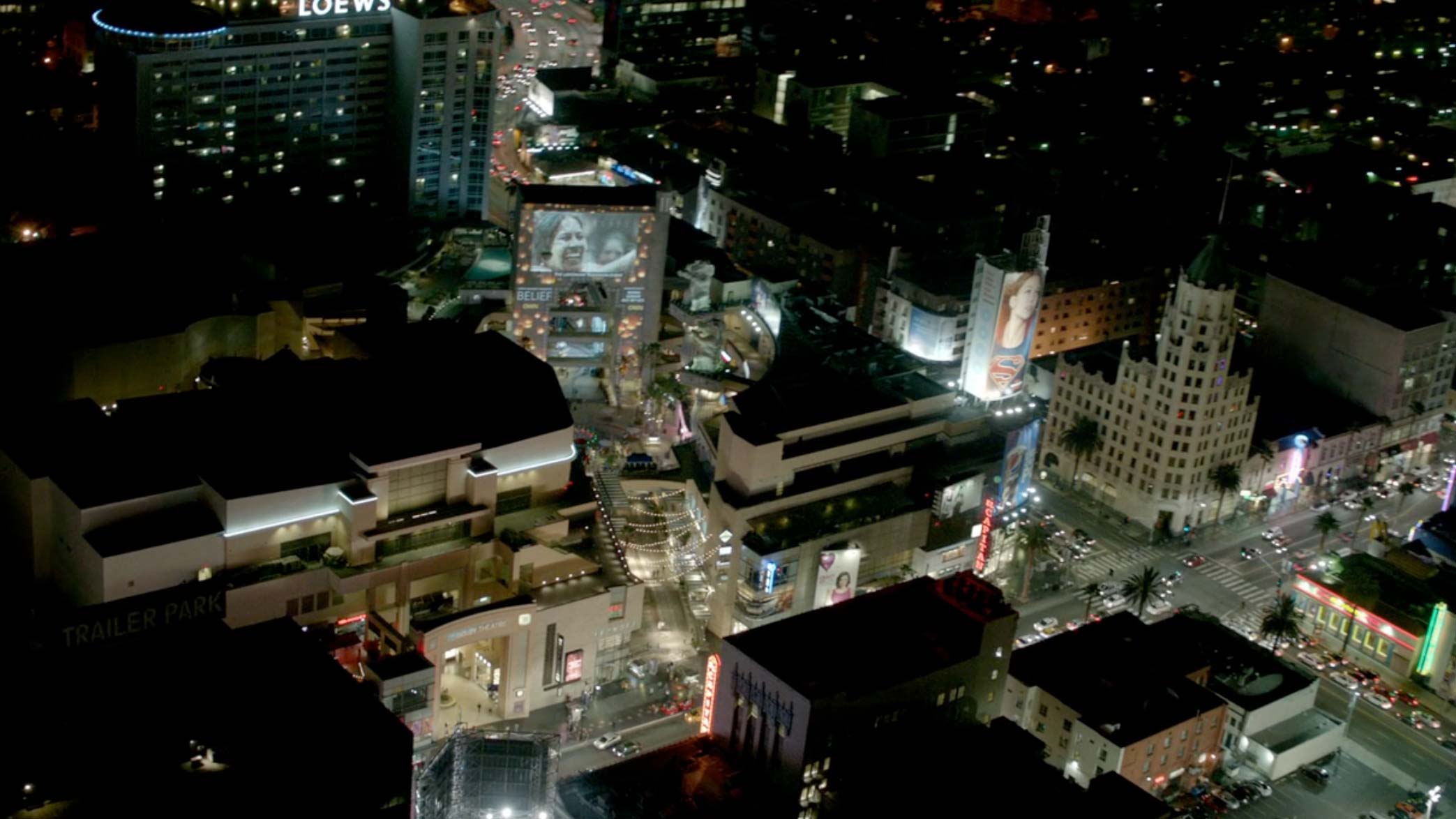 Did you see her? Maybe its the Supergirl withdrawals we are experiencing but any chance to see Kara Zor-El is exciting for us! Fun note for all you Supergirl.tv superfans, the building in the bottom left-middle is the Dolby Theater. That is where the Oscar's were held but even more important, that is were Paleyfest was this year. In fact, your trusty Supergirl.tv admins stayed in the Loews Entertainment Hotel seen in the top left of the photos.
Not an incredible news story but one that had some personal meaning to us so we thought we would share. Comments are available below. The forum is open as always and your support will help us keep Supergirl.tv going advertisement free, just visit the support page. Thanks!