Conan O'Brien is going to have a very comic book filled guest list coming up a week from today! Our very own Melissa Benoist and now-network-costar Grant Gustin will be appearing together on Conan's show Thursday night! For those that don't know, Thursday is the kick off to Comic Con and the two will be in the area for their appearances at the convention. If you can't make the con, then be sure to set your DVR's and watch Conan on TBS. Here's what the show had to say about the upcoming episode:
The alien & metahuman stars of "Supergirl" &​ "The Flash," Melissa Benoist &​ Grant Gustin are visiting #ConanCon. Can a crossover with the Flaming C be far behind?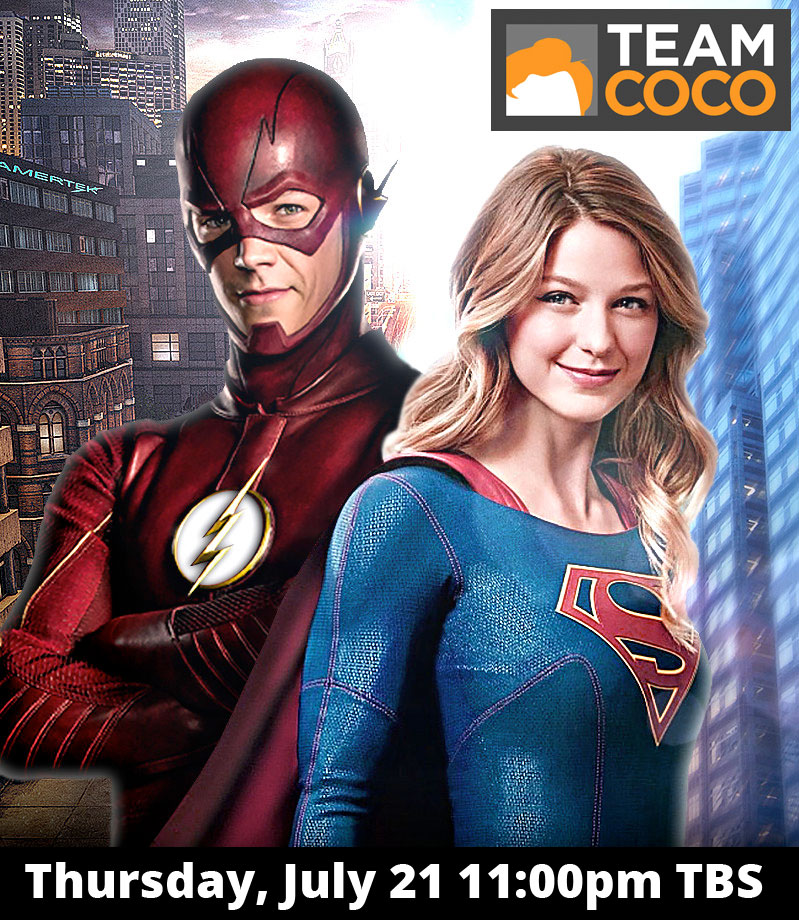 Will you be watching Thursday night? It's not the crossover we want, but it is a crossover of fun! Share your comments below and in the forum! Also help keep us advertisement free and visit the support page! Thanks!