Who's faster than a speeding bullet? Who's faster than lightning? Who's faster, Supergirl or The Flash! Fans have been calling for the crossover of Flash and Supergirl since Supergirl was announced and today we finally know its going to happen! Greg Berlanti and Andrew Kreisberg were excited to share the news today:
We are so incredibly excited to announce something that we have dreamed of happening since we starting making Supergirl – The Flash and Supergirl are teaming up! We want to thank Grant Gustin for making the time to come visit (on top of his already immense workload) and all of the folks at CBS, The CW, Warner Bros. and DC for working this out. And finally thanks to the fans and journalists who have kept asking for this to happen. It is our pleasure and hope to create an episode worthy of everyone's enthusiasm and support.
The CBS Press Release also went on to add:
The Flash is speeding to National City! THE FLASH star Grant Gustin, in his role of Barry Allen/The Flash, will cross over to SUPERGIRL in an episode to be broadcast Monday, March 28 (8:00-9:00 PM, ET/PT) on the CBS Television Network. Details of the episode will be announced at a later date.
If you watch Arrow, did you catch how Oliver wanted to give Felicity a code name but said "Oracle" was taken? This was our first inclination that the four shows were starting to merge. While not addressing Supergirl is does hint at Batman and his existence.
There really aren't anymore details than that at this point, but if two shows were going to crossover on different networks, these two are PERFECT! Fans have got to have 100 different thoughts! Share them all with us in the comments below!
UPDATE: This will be episode 18 and guess what! It's titled, World's Finest! OOOOO we are shaking with excitement!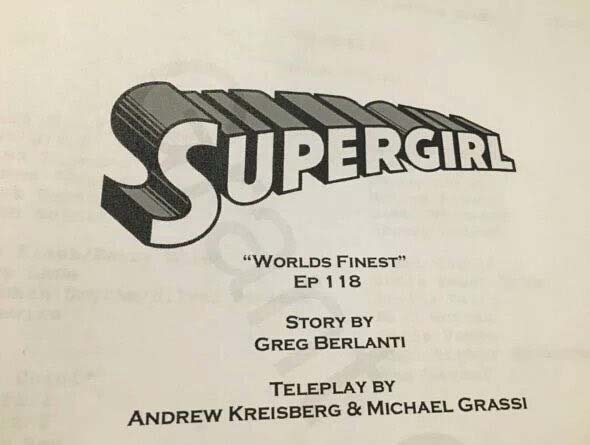 Comments available below, and the forum is a go!