Supergirl news is flooding the internet unlike any other time we've seen before. We've been posted 4-6 news stories a day lately! WHEW, thats a lot over what we were doing. This time, TV Guide and Extra caught up with Melissa taking photos in her costume for the cover of TV Guide. Not to be confused with TV Guide Magazine which Melissa already has graced the cover of, the TV Guide should be available tomorrow in stores. Make sure to grab your copy but in the mean time, watch this behind the scenes video of Melissa shooting the cover.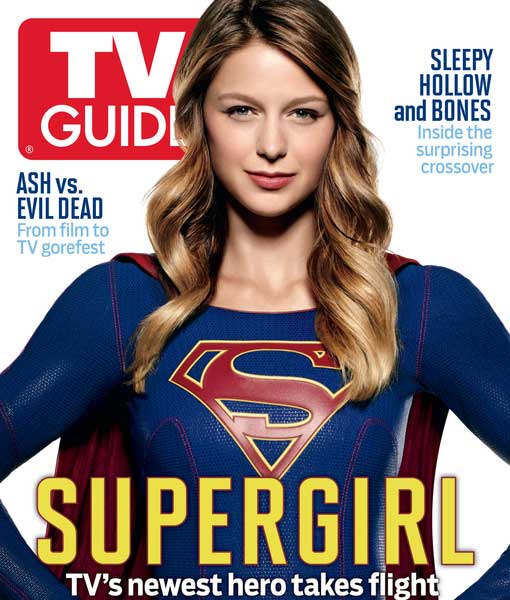 The audio is a little funny but that is a very real moment, you can hear how "loud" the suit really is. As for the cover poses, Amazing!
Comments are open for our members below, as well as our forum. Want to be a member? Its easy, just register! We never spam or email you unless you need to get in touch with us! Also, check out all the site events we have going on here!