Last week was undeniably Jeremy Jordan's time to shine and shine he did! However, tonight was a real tear jerker staring our favorite Martian Manhunter, J'onn J'onzz aka David Harewood! The performances were amazing, and the story, epic! As usual here are the events that stood out to us!
Saving the family from the forrest fire. This little act of heroism during the opening voice over was the kind of thing we absolutely love. Its simple, its purposeful and its inbetween the story but it continues to show how Supergirl is Supergirl. She is always there to save someone and it gives us the feeling that even when we aren't watching the show, Supergirl is out there being Supergirl!
Kara finishes Cat's letter to Adam. Kara tries to be the hero too much sometimes. What we love about this show is the stumbling blocks Kara keeps hitting. When she inspires people to be better she is being the world hero. When she finishes Cat's letter to Adam, she might be crossing the line. Regardless her hopes and motivation are always to do what's best for others. It isn't always right but is that unwaivering motivation that makes Kara, Kara.
J'onn J'onzz asks Kara for Help. The show's writers do a great job when making the rules of the Martians make sense. For example, J'onn turning into his own form would connect the Martians. It's power limits and rules like this that make the show work well. That and you have the amazing emotional performance of David Harewood asking his (more or less) adoptive Kryptonian Daughter to battle this terrifying monster from his past for him.

Hank tells the story of the Genocide of his people: "I survived to my great shame, I will hear my family's screams until the day I die", said J'onn. That really summed it up. But still, wow what an amazing scene. You have the story of how the White Martians came from the center of the planet and burned the Green surface Martians. How they were put into camps and forced into labor. All of it was amazing and more so, you had the empathy of Alex seeing her friend in pain. Excellent emotion from both actors!

Kara chaperones a dinner date with Cat and Adam. When Cat says she never got to put a picture of his on the fridge, or watch him grow up, wow! When she says she didn't get to be his mom but is his biggest fan, that got us! As Kara subtlly leaves, Cat says she's sorry. Its so sweet.
David Harewood's total performance. While there were a lot of moments his total perfomance this episode was amazing. When he tells Alex how old he is, that he can speak languages her mouth can't even form, Just powerful stuff! When he gets angry and starts to use his powers to hunt the White Martian, that too was amazing! Gosh we are just nerd gushing!
Kara Inspires J'onn. "I lost everything, everyone, it leaves a hole in your heart!" Kara says as she begs for J'onn not to be a killer. It all culminates with J'onn sharing the names of his two daughters with Alex and Kara and the hug they share. Icing on the cake!
Well those are the moments that stood out to us. There is of course one more which is the doppleganger.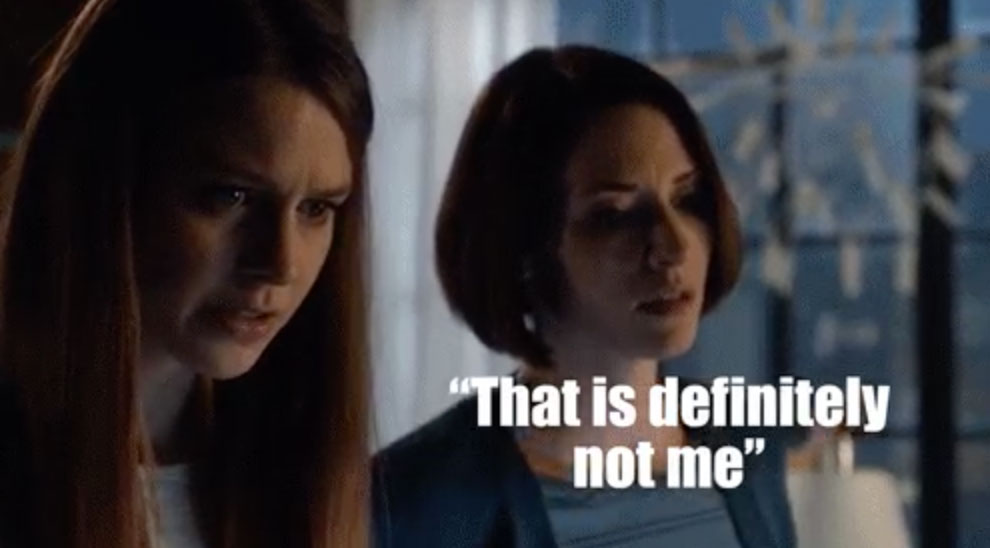 More on that when we get next week's preview up! Share your thoughts with us in our Martian Mind Box aka the comments section!
Martian Mind Box Below, forum is a GO!