Random Tidbits for Now:
---
Sam Witwer: Sam has been seen on set filming for the show! Fans may remember him from Smallville as Doomsday season 8 or from his role on Battlestar Galactica! His part will likely be revealed at SDCC!
Supergirl is back filming season 4: As of Monday July 9th. Much of the filming schedule is out of order to accomodate Melissa Benoist's run on Broadway playing Carol King in the musical Beautiful.
Episode 3: Rumored to be titled "Man of Steel" and will likely revolve around Guardian and being a public superhero.
Fiona: Casting is currently underway to find a woman to play Fiona, an alien refugee who left her planet of "Ithenal" (spelling could be wrong, any DC Comic History Buffs know of a planet named something like that let us know) as well as England to live in the USA. She is a proprietor of image changers that allow for aliens to appear human to join the work force. She will likely be forming a neighborhood watch for aliens. (we can't 100% confirm this yet so we'll add the Rumor Tag for now).
Margarita: The show could be looking for a henchman to join the ranks of a street gang the DEO is tracking down. Along with the henchman, the gang's leader, currently titled "Margarita" but subject to change may also be cast.
New President: Lynda Carter, who played Wonder Woman on CBS's original TV show by the same name, has played President Marsdin in previous seasons. This season, Earth 38 is likely getting a new President of the United States.
---
BIG RUMOR FACT: This is a rumor that we are hunting down but believe, if true, will be revealed at Comic Con on Saturday's Supergirl panel. Actress Nicole Maines has booked the part of Nia Nal described as:
A transgender woman in her early 20s. The character is being cast with open ethnicity, meaning that they do not have a specific ethnic background in mind. She may be positioned to take over the newsroom, as she comes in with a strong journalism background a la Snapper Carr and is described as a young Cat Grant type.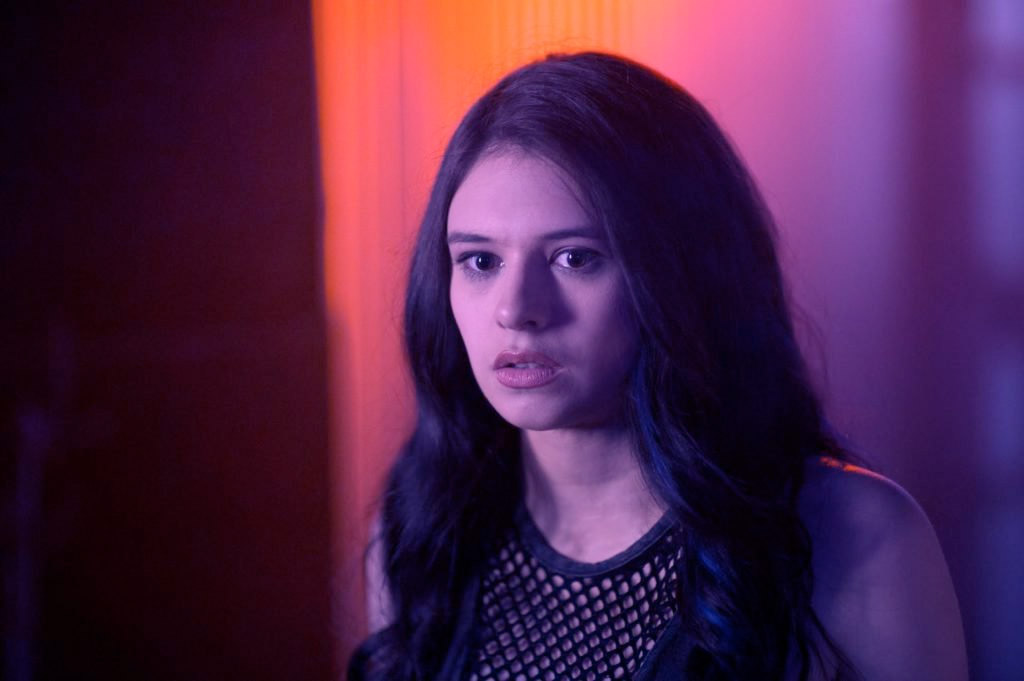 ---
Casting is looking for an alien named Amadei. This part will likely be the counter movement against Agent Liberties pro-humans only movement. Amadei is a private alien who has the ability to heal other aliens. For whatever reason, his powers can't help humans but it is his hope that stepping into the light and showing the world who he is and how he lives will help heal the human heart.
Additionally, The casting dept is looking for another character named Kelly. It is rumored that this character will be connected to the military somehow and will cross paths with Alex as she learns the ropes of the DEO. The two are likely to date this season and Kelly may become the new romantic pairing for Alex.
Newest rumors are also saying that we will see a romantic relationship develop between Brainy and Nia. Also papa J'onn is getting some possible romance with Col. Haley this season!
---
August 29th: Casting is looking for a character named Tom who will be a member of the Children of Liberty. He holds a particular sense of hatred to aliens which he refers to as roaches. However, as a lower level agent, Tom is assigned PR duty and takes reporters on tour of what the Children of Liberty are up to in their day to day patrols.
Rumor: Tom mentions a character Rufus Baker who might have an alter-ego known as Phoenix, but we believe this to change.
---
This season, the padawan becomes the jedi, Supergirl will take Nia Nal's Dreamer under her wing and train her to become National City's new superhero! Addtionally, Brainiac 5 and Alex will form a special bond while Alex struggles with dating and running the DEO.