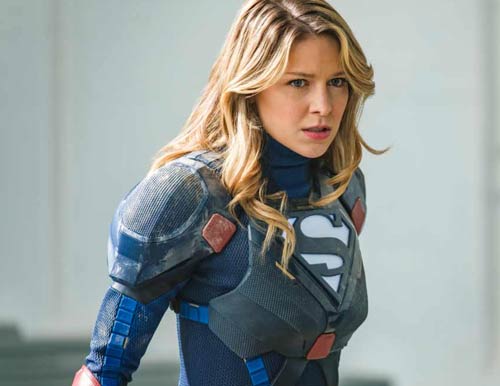 Title: The Quest for Peace

Directed By: Jesse Warn

Air Date: May 19th, 2019

Story By: Robert Rovner & Jessica Queller
Teleplay By: Rob Wright & Derek Simon

Official Description: LEX LUTHOR RETURNS — Lex Luthor descends upon Washington, DC and summons Lena and Lillian Luthor to the White House. Supergirl realizes she has one last chance to stop Lex and turns to the power of the press to help her.
Reoccurring Cast:

Guest Stars: Lex Luthor (Jon Cryer) | Lillian Luthor (Brenda Strong) | The Monitor (LaMonica Garrett)

Special Notes: From Elseworlds, The Monitor is rumored to make a return appearance. He'll be standing over a body (which even now we don't want to say cause YIKES). Additionally, Lockwood's son and his connection with his alien friend might be the bond that brings a call for peace. Kelly and Alex go on a date as their romance heats up. Take all this with a grain of salt, the only way to turly know is watch! Be sure to tune in!