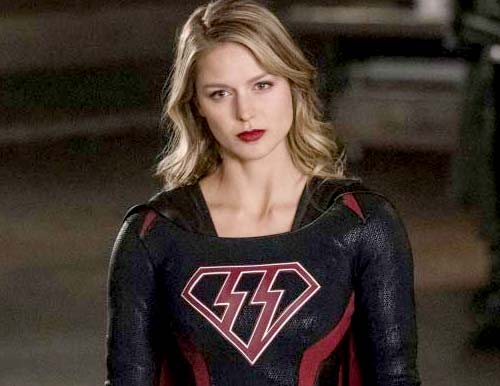 Title: Crisis on Earth X Part 1

Directed By: Larry Teng

Air Date: November 27th, 2017 8pm The CW

Story By: Andrew Kreisberg & Marc Guggenheim

Teleplay By: Robert Rovner & Jessica Queller
Official Description: THE EPIC FOUR-WAY CROSSOVER WITH "ARROW," "SUPERGIRL," "THE FLASH" AND "DC'S LEGENDS OF TOMORROW" BEGINS — Barry and Iris's wedding brings the gang together, but things go awry when villains from Earth-X attack the ceremony. All of the superheroes band together with help from their super friends like Citizen Cold, The Ray, Felicity Smoak, Iris West and Alex Danvers to take on their most formidable villains yet. Earth's mightiest heroes – Green Arrow, Supergirl, The Flash and White Canary – lead their teams into battle to save the world.
Reoccurring Cast:

Guest Stars: Barry Allen (Grant Gustin) | Iris West (Candice Patton) | Citizen Cold (Wentworth Miller) | The Ray (Russell Tovey) | Felicity Smoak (Emily Bett Rickards) | Green Arrow (Stephen Amell) | White Canary (Caity Lotz)
Special Notes: This is the first episode of the "True" 4 show crossover event that will feature all four Arrowverse shows. It starts with Supergirl and is followed by a special episode of Arrow that same night. The crossover is concluded on Tuesday November 28th, 2017 at 8pm via The Flash and Legends of Tomorrow.
Of the Supergirl cast rumored to be featured in the crossover, we have heard that Winn, Alex and Kara will be featured and Alex and Kara will be in all four episodes. Alex and Sara Lance (from legends) are rumored to share at least two scenes. There will be a scene with just Iris, Kara and Felicity as well.