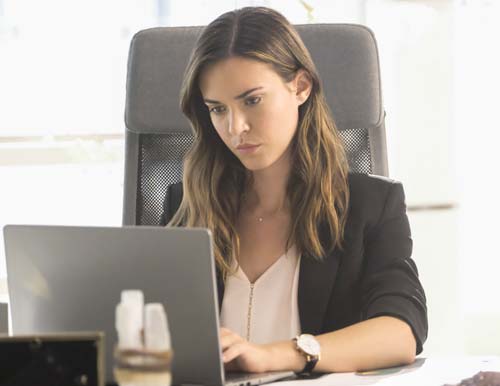 Title: The Faithful
Directed By: Jesse Warn

Air Date: October 30th, 2017 8pm The CW

Written By: Paula Yoo & Katie Rose Rogers

Official Description: Kara investigates a secretive new group whose leader, Thomas Coville, has a mysterious connection to Supergirl. Meanwhile, Samantha feels like she's letting Ruby down, and J'onn confesses an old secret.
Reoccurring Cast: Maggie Sawyer (Floriana Lima)

Guest Stars: Olivia (unknown) | Thomas Coville (Chad Lowe) | Ruby Arias (Emma Tremblay
Special Notes: A character named Olivia will play a part in this episode. She was saved by Supergirl after attempting suicide when she found out her boyfriend was cheating on her. This save will end up being transformative for her and she'll end up going to a support group that allows others saved by Supergirl to gather and discuss how they were saved. The tone of the group is almost religious in nature and its still up in the air if this will be good, or bad for the Girl of Steel.
The leader of the cult is Thomas Coville played by Chad Lowe (director of episode 307). His character is described as:
Thomas Coville, a charismatic religious leader with a surprising connection to Supergirl — his cult basically worships the Girl of Steel. He's a deeply spiritual man, committed to preaching his faith and transforming his followers' lives
James will share a story about the time when he first met Superman and Andrew Kreisberg has gone on record saying it was the one of his most favorite things he's read from the show!