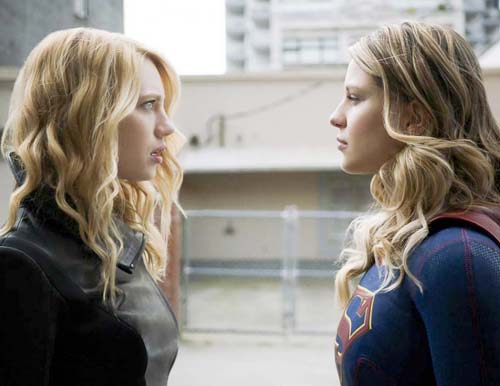 Title: Triggers

Directed By: David McWhirter

Air Date: October 16th, 2017 8pm The CW

Written By: Gabriel Llanas & Anna Musky-Goldwyn

Official Description: Psi, a thief with psychic powers, attacks National City. Able to immobilize people by tapping into their worst fears, Psi proves a formidable opponent for Supergirl. Meanwhile, James and Lena are at an impasse, and Samantha starts her new job at L-Corp.
Reoccurring Cast: Maggie Sawyer (Floriana Lima)

Guest Stars: Psi (Yael Grobglas) | Ruby Arias (Emma Tremblay) | M'Gann M'orzz (Sharon Leal)
Special Notes: Bank robbing never felt so easy when you have the psychic abilities of the villainous Psi. Yael Grobglas will ravage National City and Supergirl's mind in episode 302.