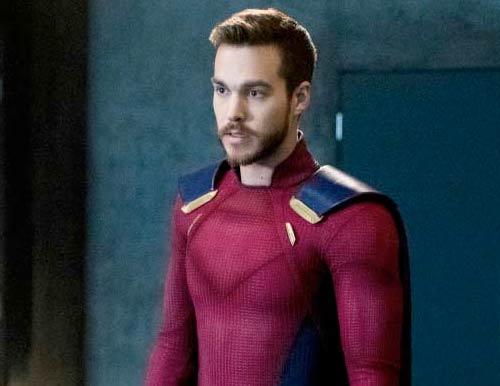 Title: In Search of Lost Time

Directed By: Andi Armaganian

Air Date: April 23rd, 2018

Story By: Eric Carrasco

Teleplay By: Katie Rose Rodgers & Nicki Holcomb
Official Description: When M'yrnn inadvertently causes psychic disturbances at the DEO, Supergirl must work with J'onn to contain the resulting chaos. Meanwhile, Mon-El begins training Kara in fighting techniques he's learned in the future for battling Worldkillers.
Reoccurring Cast:

Guest Stars: M'yrnn J'onzz (Carl Lumbly) | Finhead (Rochelle Okoye) | Mary McGowan (Laurie Metcalf) unconfirmed | Mandrax (Paul Lazenby)

Special Notes: According to production schedule, the show was likely filming episode 315 at the time when Chris Wood posted this to his instagram. This could be the first time on the show we see his iconic uniform.