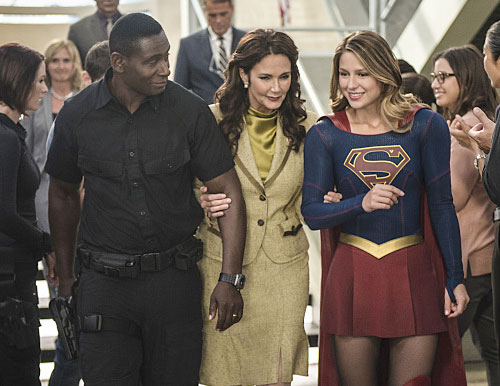 Title: Welcome to Earth
Directed By: Rachel Talalay
Air Date: October 24th 2016 8pm The CW
Written By: Jessica Queller & Derek Simon
Official Description: An attack is made on the President as hot-button, alien vs. human rights issues heat up in National City. Supergirl and the DEO are assigned to protect the President and bring in the responsible party. Alex teams up with Detective Maggie Sawyer to investigate the case while Kara searches for a recently escaped Mon-El, who she fears may be the alien behind the assault.
Reoccurring Cast: Snapper Carr (Ian Gomez)
Guest Stars: Lynda Carter (The President)

Special Notes: The President is an alien herself!