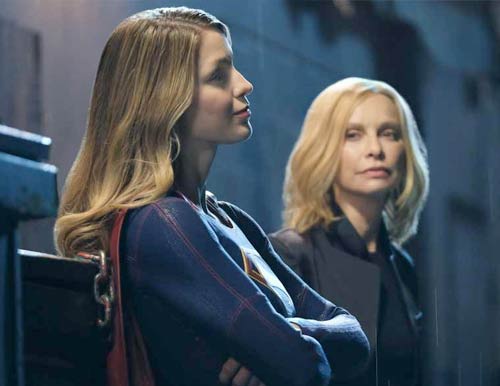 Title: Resist

Directed By: Millicent Shelton

Air Date: May 15th, 2017 8pm The CW

Written By: Jessica Queller & Derek Simon

Official Description: Supergirl grapples with whether or not to obey the President's orders regarding Rhea's latest actions. Meanwhile, Cat Grant returns to National City.
Reoccurring Cast:
Guest Stars: Cat Grant (Calista Flockhart) | President (Lynda Carter) | Rhea (Teri Hatcher)

Special Notes: From some behind the scenes photos gathered while filming on location, it looks pretty clear that the Daxamite army is going to try and invade National City or even Earth! Check out those behind the scenes images here! From what we've been able to gather from Calista's schedule in Vancouver, she isn't going to have any scenes with Katie. This could be considered as a mark against Lena buying Catco.