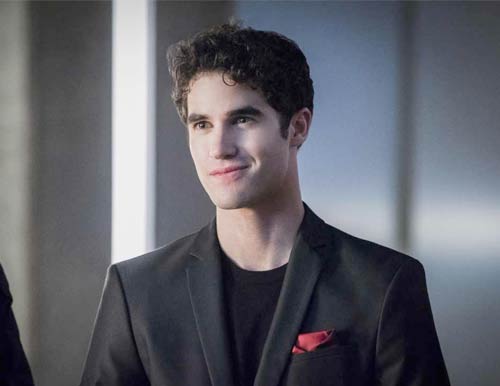 Title: Star-Crossed

Directed By: John Medlen
Air Date: March 20th, 2017 8pm The CW
Written By: Katie Rose Rogers & Jess Kardos

Official Description: A new villain (guest star Teri Hatcher) comes to National City, putting Supergirl on high alert. Meanwhile, Winn's girlfriend, Lyra, gets Winn in trouble with the law. Maggie attempts to help Winn but old loyalties get in the way. The Music Meister (Darren Criss) attacks Supergirl.
Reoccurring Cast:
Guest Stars: Music Meister (Darren Criss) | Lyra (Tamzin Merchant) | (Teri Hatcher)

---
Part 2: Flash 217
Title: Star-Crossed

Directed By: Dermott Downs
Air Date: March 21st, 2017 8pm The CW
Written By: Greg Berlanti & Andrew Kreisberg

Teleplay By: Aaron Helbing & Todd Helbing
Official Description: Barry (Grant Gustin) and team are surprised when Mon- El (guest star Chris Wood) and Hank Henshaw (guest star David Harewood) arrive on their Earth carrying a comatose Supergirl (guest star Melissa Benoist) who was whammied by the Music Meister (guest star Darren Criss). Unable to wake her up, they turn to Team Flash to save her. However, the Music Meister surprises The Flash and puts him in a similar coma, one that Team Flash can't cure. Kara and Barry wake up without their powers in an alternate reality where life is like a musical and the only way to escape is by following the script, complete with singing and dancing, to the end.
Reoccurring Cast:
Guest Stars: Martian Manhunder (David Harewood) | Mon-El (Chris Wood) | Winn Schott (Jeremy Jordan) | Music Meister (Darren Criss)

---
Special Notes: The Music Meister is the main culprit in this musical crossover! The actors that are confirmed to be singing in this episode are Grant Gustin (Barry), Melissa Benoist (Kara), Jesse L. Martin (Joe), Victor Garber (Dr. Stein), John Barrowman (Malcolm Merlyn), Jeremy Jordan (Winn) and Carlos Valdes (Cisco). Further more, on set photography seems to suggest a element of either time travel or an Earth 2 location, at least for a part of the episode as the cars in the photo below are very old-timey.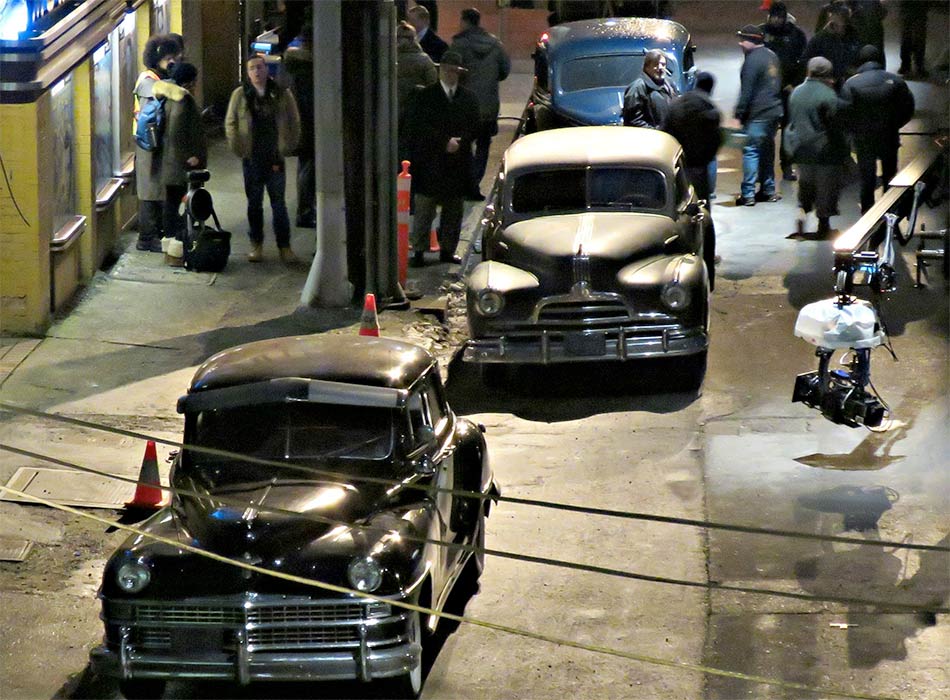 Andrew Kreisberg said,
Mon-El's seceret sort of comes to light in Episode 16, and it's going to cause problems between Mon-El and Kara. He doesn't quite get that it's the cover-up, not the crime, which I think is really the issue.