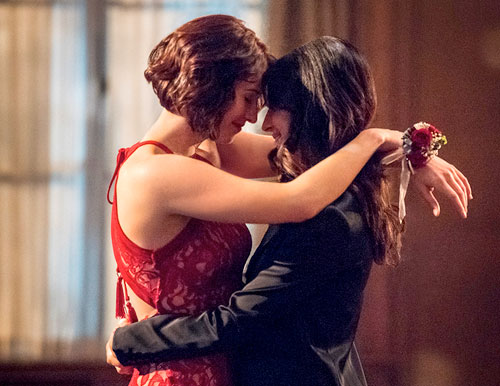 Title: Mr. & Mrs. Mxyzptlk

Directed By: Stefan Pleszczynski

Air Date: February 20th, 2017 8pm The CW
Written By: Sterling Gates & Jessica Queller

Official Description: When Mr. Mxyzptlk, a magical imp, shows up on Earth and declares his love for Kara, she tries to let him down easy, thinking him harmless. However, he decides it's a challenge and starts to wreak havoc on National City. Mon-El has seen beings like Mr. Mxyzptlk on Daxam and knows how dangerous they can be. He and Kara argue over how to get rid of Mr. Mxyzptlk, further straining their relationship. Meanwhile, Alex and Maggie celebrate their first Valentine's Day together.
Reoccurring Cast:
Guest Stars: Mxyzptlk (Peter Gadiot)

Special Notes: Mxyzptlk is coming to the show! Fan favorite author of Adventures of Supergirl has put down his comic writing pen and picked up his TV writing pen to co-write this episode! Supergirl.tv also has a source that says Mxyzptlk (the 5th dimentional imp with nearly unlimited power) has arrived to Earth 38 to court the beautiful Kara Danvers. As Supergirl, she is the only woman in the universe that could possibly be his bride. Also, Executive Producer Andrew Kreisberg has confirmed that the Parasite will return this episode! This episode is going to be centered on Alex and Maggie according to EW.com (the date they've quoted is incorrect). While Alex is excited to celebrate the holiday with her first girlfriend, Maggie isn't very keen on the day. A first real fight ensues but the couple manages to pull through. Also, Supergirl.tv has a source that says Winn will date a Valerian (a race that is known for their nomadic lifestyle) after she comes to his rescue on a mission. This date leads to a second date and maybe more. The Valarian is named Lyra and has been to Starhaven (the planet Kara described as having air that smells like cinnamon). Unfortunately, Starhaven has been hit by a blight which has taken much of the majesty of the planet away.