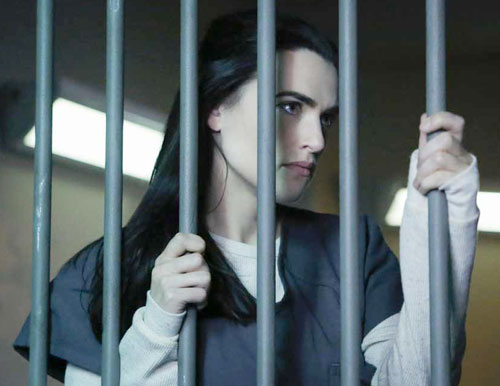 Title: Luthors

Directed By: Tawnia McKiernan

Air Date: February 13th, 2017 8pm The CW
Written By: Robert Rovner & Cindy Lichtman
Official Description: LENA IS ARRESTED – After Metallo breaks out of prison and frees Lillian Luthor, the police blame for his escape and arrest her. Despite overwhelming evidence, Kara refuses to believe her friend is guilty and fights to clear Lena's name. Flashbacks reveal how Lena came to be a Luthor.
Reoccurring Cast: Lena (Katie McGrath)

Guest Stars: Metallo (Frederick Schmidt) | Lillian Luthor (Brenda Strong)

Special Notes:

Rumor: We've got a feeling the 5th dimentional imp, Mxyzptlk (Peter Gadiot) may make a late episode visit (like last few minutes).