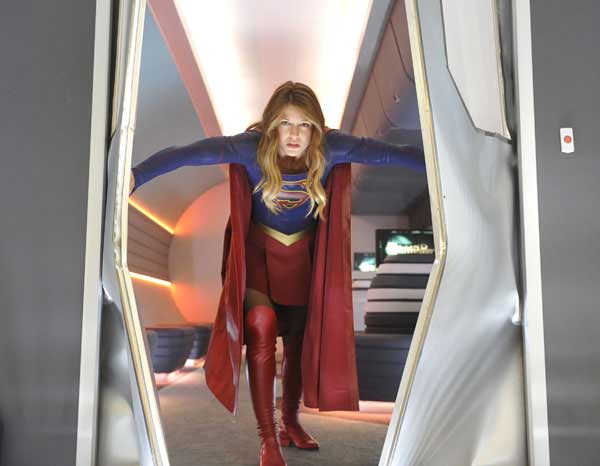 Title: "How Does She Do It"
Directed By: Thor Freudenthal
Air Date: November 23th 8pm CBS
Written By: Yahlin Chang & Ted Sullivan
Official Description: "Kara's two identities are stretched thin when Supergirl must protect National City from a series of bombings and Kara is tasked with babysitting Cat's son, Carter. Also, James is conflicted when his ex-girlfriend Lucy Lane seeks to rekindle their relationship, on SUPERGIRL, Monday, Nov. 16 (8:00-9:00 PM, ET/PT) on the CBS Television Network."
Guest Stars: Levi Miller (Carter Grant Cat's son) | Jenna Dewan-Tatum (Lucy Lane)
Special Notes: Expect to see Hank Henshaw show more of his powers beyond red eye glowing in this episode. Also, Maxwell Lord's motivations are revealed to be more sinister than previously thought.
This episode was supposed to air on November 16th at 8pm on CBS but due to a violent bomb related terror attack in Paris, CBS has opted to show the next episode instead. The date and air time of this episode is not yet known.