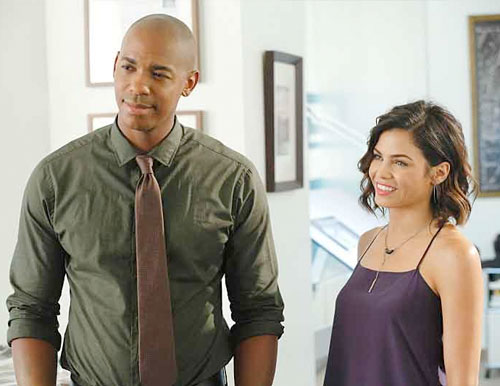 Title: Fight or Flight
Directed By: Dermott Downs

Air Date: November 9th 2015 8pm CBS
Written By: Michael Grassi Rachel Shukert
Official Description: Supergirl's powers are put to the test when one of Superman's most formidable enemies, Reactron, shows up in National City to take her down. In the meantime, Cat makes plans to run an expose on Supergirl.. Monday, November 2nd (8:00-9:00 PM, ET/PT) on the CBS Television Network.
Reoccurring Cast: Jenna Dewan Tatum (Lucy Lane)
Guest Stars: Chris Browning (Ben Krull / Reactron)
Special Notes: Superman appears in a blurred vision in this episode!