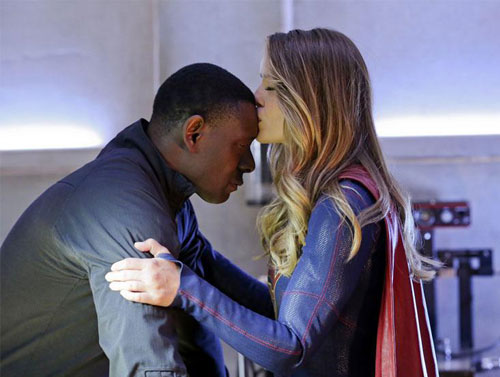 Title: Better Angels (Season Finale)
Directed By: Larry Teng
Air Date: April 18th 2016 8:00pm CBS
Story By: Andrew Kreisberg and Ali Adler
Teleplay By: Robert Rovner and Jessica Queller
Official Description: Supergirl is forced to do battle with an unexpected foe and must risk everything – including her life – to prevent Non and Indigo from destroying every person on the planet, on the first season finale of SUPERGIRL, Monday, April 18 (8:00-9:00 PM, ET/PT) on the CBS Television Network.
Reoccurring Cast: Jenna Dewan-Tatum (Lucy Lane) | Chris Vance (Non) | Peter Facinelli (Maxwell Lord) | Laura Vandervoort (Indigo) | Briana Venskus (Agent Vasquez) | Glenn Morshower (General Sam Lane) | Dr. Eliza Danvers (Helen Slater) | Kitana Turnbull (Costumed Girl) | Dan Warner (Fire Captain) | Malina Weissman (Young Kara)
Guest Stars: Dawn Greenidge (Pedestrian Woman) | Jessica Garcia (Teenage Girl)
Special Notes: At Paleyfest and C2E2 we learned that there are going to be "a few deaths" among cliff hangers leading into season 2. Our guess, Max Lord or a Lucy Lane perhaps?