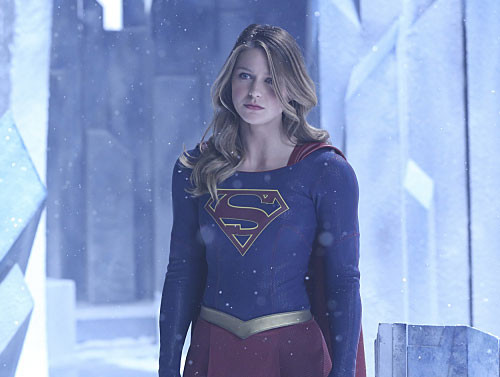 Title: Myriad
Directed By: Adam Kane
Air Date: April 11th 2016 8:00pm CBS
Written By: Yahlin Chang and Caitlin Parrish
Official Description: Kara must find a way to free her friends when Non (Chris Vance) and Indigo (Laura Vandervoort) use mind control to turn National City's citizens into their own army, on SUPERGIRL, Monday, April 11 (8:00-9:00 PM, ET/PT) on the CBS Television Network.
Reoccurring Cast: Laura Benanti (Alura/Astra) | Jenna Dewan-Tatum (Lucy Lane) | Chris Vance (Non) | Peter Facinelli (Maxwell Lord) | Laura Vandervoort (Indigo) | Briana Venskus (Agent Vasquez) | Glenn Morshower (General Sam Lane) | Dr. Eliza Danvers (Helen Slater)
Guest Stars: Eve Torres Gracie(Maxima) | Cole Michaels (Little Boy) | Cheryl Turner (Grandmother) | Jennifer Sommerfeld (Police Officer) | Carly Nykanen (Kelly)
Special Notes: Eve Torres, WWE wrestler, has joined the cast for this episode playing the part of Maxima!
Andrew Kreisberg talked with TVline about this episode:
Non gives a speech where he talks about, 'What has your free will gotten you? It's gotten you a planet full of reality TV shows and politicians who can't stand each other, and you're all sitting by as global warming is coming to destroy your planet. What if everybody was working in lockstep? What if everybody was moving in the same direction? What if everybody was working together? Wouldn't that be better?
Max Lord and Cat Grant aren't affected by Myriad somehow which means they will be helping Kara in this episode.