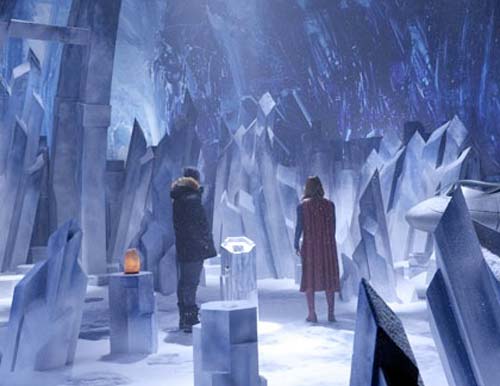 Title: Solitude
Directed By: Dermott Downs
Air Date: February 29th 2016 8pm CBS
Story By: Rachel Shukert
Teleplay By: Anna Musky-Goldwyn and James DeWille
Official Description: Kara travels to Superman's Fortress of Solitude in hopes of learning how to defeat Indigo (Laura Vandervoort), a dangerous being who can transport via the Internet and who has a connection to Kara's past. Also, James's relationship with Lucy reaches a crossroads, on SUPERGIRL, Monday, Feb. 29 (8:00-9:00 PM, ET/PT) on the CBS Television Network.
Reoccurring Cast: Jenna Dewan-Tatum (Lucy Lane) | Chris Vance (Non) | Italia Ricci (Siobhan Smythe) | Briana Venskus (Agent Vasquez) | Jay Jackson (News Anchor)
Guest Stars: Laura Vandervoort (Indigo) | Patrick O'Connell (General Mathers) | Kelly Chavers (Girlfriend) | Ruben Vernier (Boyfriend) | Sebastian Velmont (Silo Guard #1) | Nick Jaine (Guy #1) | Carly Nykanen (Woman) | Michael Hanson (Guy#2)
Special Notes: Smallville and Supergirl Alumn Laura Vandervoort returns to the DC world as Indigo. A recurring character described as:
Living, strong-willed supercomputer that was sentenced to Fort Rozz after turning against the people of Krypton. Now on Earth, Indigo will let nothing stand in her way.
Andrew Kreisberg even went on to say:
[Indigo] looks badass, she's going to look awesome. And she definitely won't look just like Laura. … Being one aspect of the Brainiac program, she comes in through computers, so Winn is actively involved in that episode. She was one of the Fort Rozz prisoners, so how she got there and what she's been doing on Earth is part of the surprise of the episode