Some of the fun of watching a show like Supergirl, that is based on such a rich history in comics, is playing the speculation game. That game is further enhanced when we put on our sleuth hats and utilize social media to gather clues! A recent photo [below] is making the rounds on social media. It shows Co-Executive Producer and Director, Larry Teng posing with Melissa Benoist and Jeremy Jordan after they wrapped their final scenes in the Catco offices (for season 1). In the background, however, there is a collection of news headlines that predict a very troublesome outcome for National City! Here are a few we made out with our Photoshop enhancements:
National City Flooded with Volunteers Helping to Restore Basic Services to Residents
Emergency Medical Tents Setup Within National City
Team of Senators Challenge Legality of the Military Quarantine of National City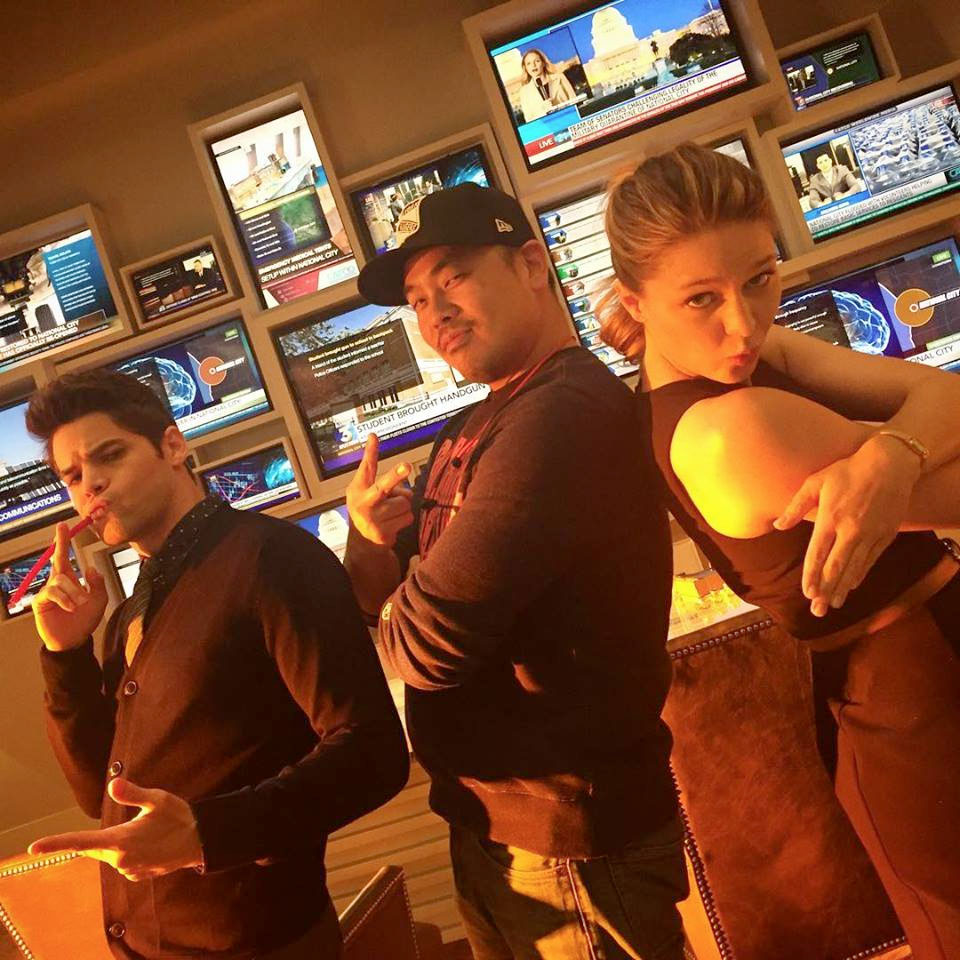 WOW, could Myriad cause the national government to put up a military quarantine of the whole city? We know General Lane will be in the episode! This could be epic!
What do you think is going to happen in National City during the finale? Put on your speculation hats with us and share your thoughts in the comments below and the forum! Also, help send Supergirl.tv to cover more Supegirl events by visiting our support page!