We've heard from so many sources that episode 7 is going to huge! David Harewood himself has said so in his exclusive interview with SupergirlTVTalk. Tomorrow's episode is going to be a big one and now, the implications of that event might have gotten even bigger! While we have no idea what this big reveal is going to be, Executive Producer Andrew Kreisberg is hinting that it might be DCTV Universe changing!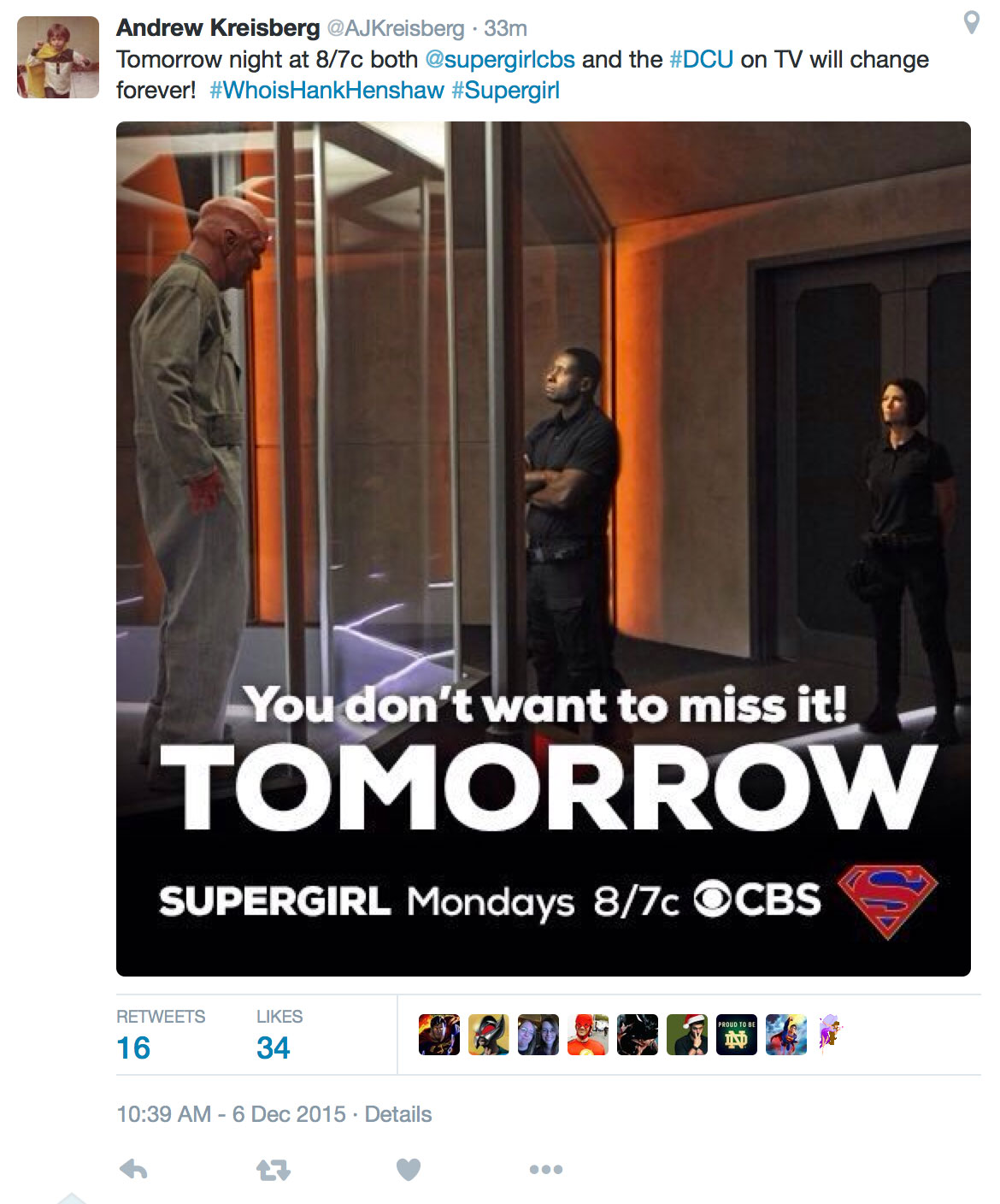 If you need more of a reason to watch tomorrow, we can't think of one better than the tweet above! Supergirl is firing on all cylinders!
Everyone is speculating as to the fate of Hank Henshaw and who he might be, but now, with the tweet above, this could change things like Arrow, Flash, Legends of Tomorrow, who knows! Epicness awaits! Lets us hear what you think it is in the comments below and the forum!