You've seen the second season live, you've probably got each episode DVR'd on your cable box, and you've watched and rewatch each episode at least twice. Well, looking to free up some space on that DVR? Coming in August you'll be able to get Supergirl's entire season 2 on DVD and Blu-Ray! The package comes out August 22nd and, of course, features some extras you won't find anywhere else:
Supergirl: 2016 Comic-Con Panel
Supergirl: Alien Fight Night
Aliens Among Us
A Conversation with Andrew Kreisberg and Kevin Smith
Supergirl Lives Audio Commentary featuring Andrew Kreisberg and Kevin Smith
Did You Know facts for fans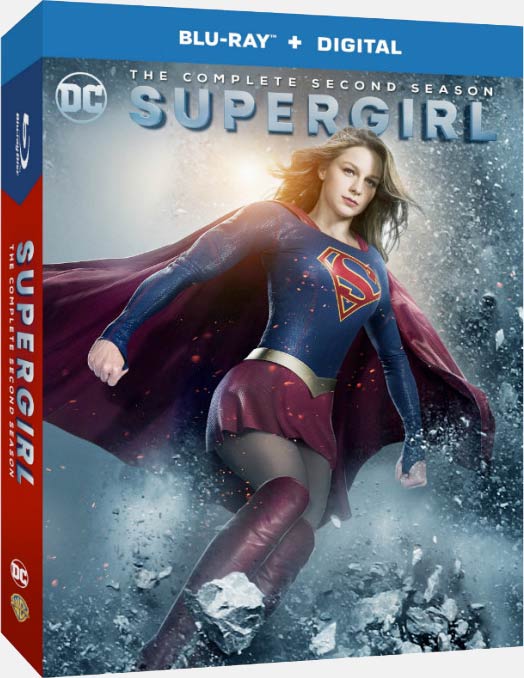 Boxset image simulated, actual cover and box may vary.
No word yet on a blooper reel but we're keeping our fingers crossed! In the mean time, The CW's deal with Netflix is also still in effect and you can expect to see the full second season of Supergirl on Netflix on May 30th (eight days after the season finale aired).
We'll certainly be watching again! Let us know if you plan to as well in the comments below and in the forum! Also, keep us going this summer and visit the support page so we don't have to put advertisements on the site!