Tomorrow night is THE night! We are so excited! We are also sure that you are excited too! There is cause to celebrate regardless if there is a season 2 or if the season ends on a cliffhanger, because, against all of the norms, haters, trolls and odds, Supergirl came to pass as a real show on CBS and it completed a full order season! That is an incredible accomplishment that everyone should feel good about! To celebrate tomorrow's exciting new and final season 1 episode, we'll be creating our version of the Red Kryptonite drink. First and foremost, this is ONLY FOR OUR 21 and OVER users. Secondly, we didn't make the drink, just took the recipe and guessed on the portions from the Supergirl season wrap party the cast had a month or so ago.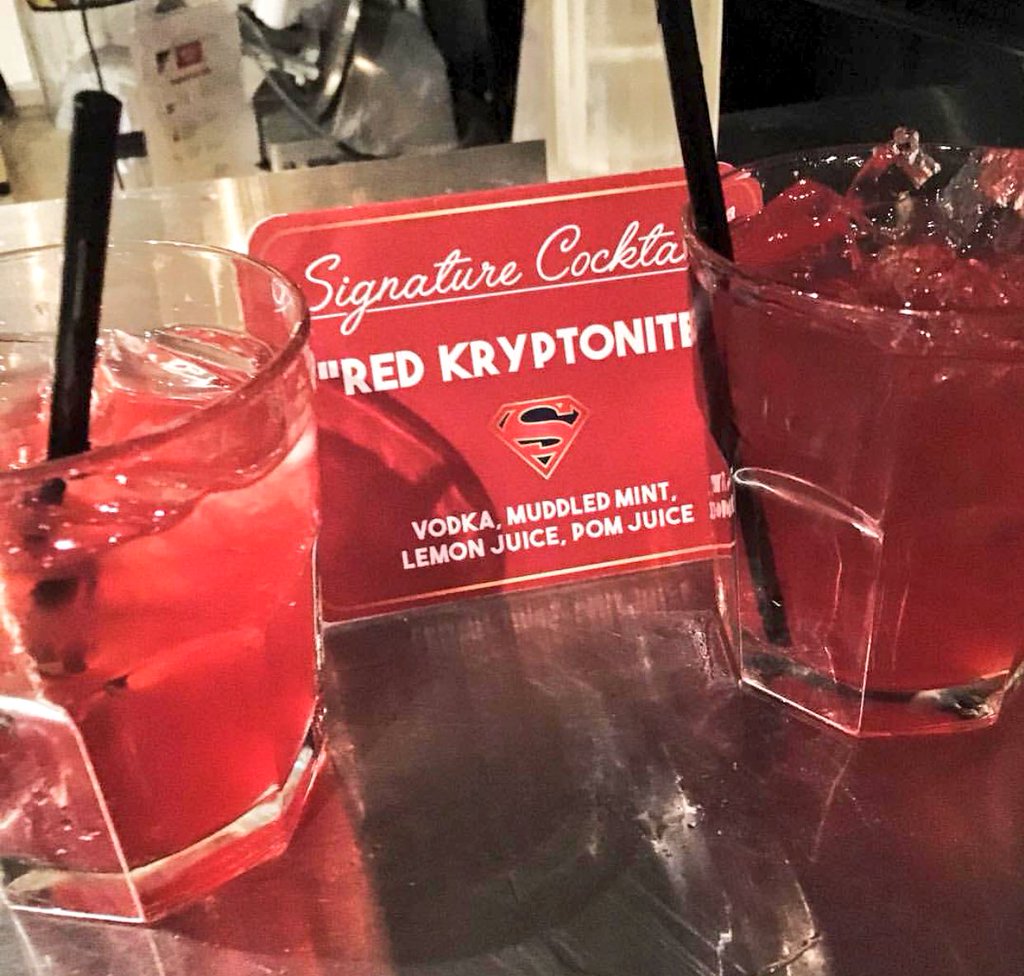 The recipe that we are using is 1.5oz of vodka, whichever brand is fine. 2.5 oz - 3oz of Pom Juice, three squirts of lemon juice, and finally a smack and muddled mint leaf. While we aren't sure at all if this is what was served at the wrap party, this is what we tested and feel it tastes pretty good. For our under 21 crowed, we suggest the same recipe minus the vodka. Either way we at Supergirl.tv will be enjoying a nice "Red Krytonite" as Kara, Alex, J'onn, Winn, James, and Cat wrap the season of our favorite show. Send us pictures of your finale party and we will make an album.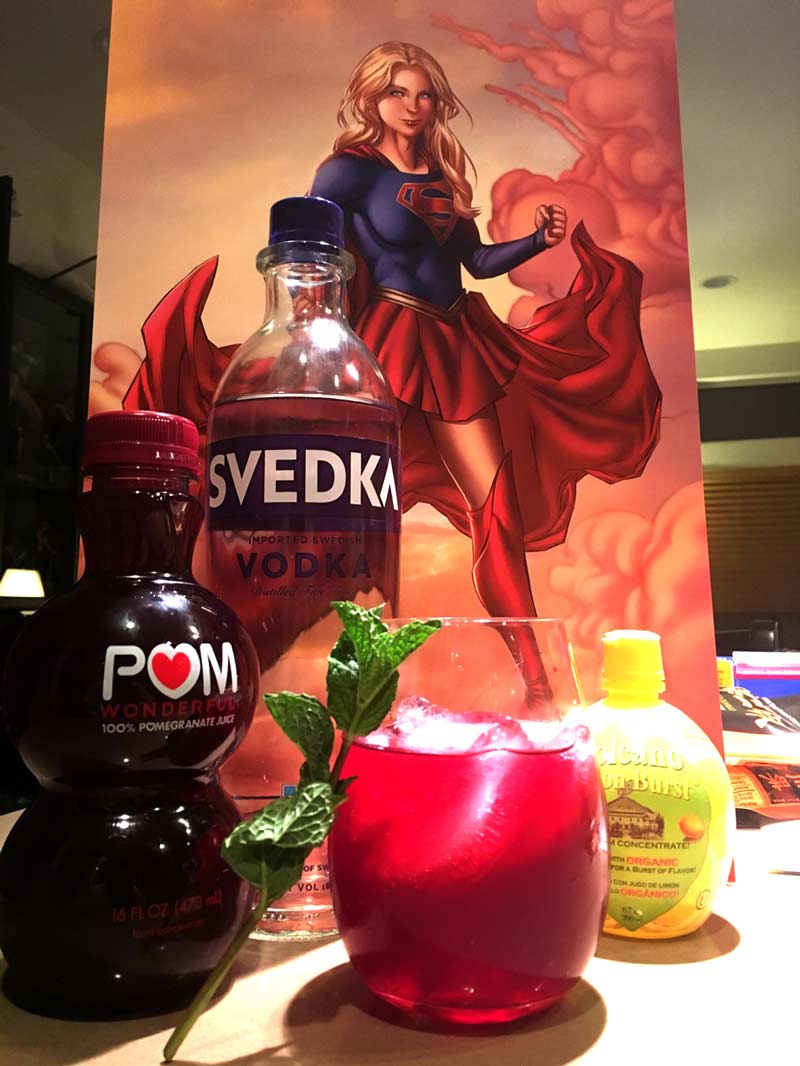 Who is freaking excited?! This will be one epic event!
This is going to be so exciting! We can't wait! Are you guys ready? Are you guys going to make Red Kryptonites, virgin or otherwise? Let us know in the comments below and in the forum. Help us keep Supergirl.tv going during the summer by visiting as often as you can for all the news from the break and visit our support page. Finally, don't forget we are giving away a Supergirl Premium Format Figure here!