TV Line.com is reporting that Reactron, the scary nuclear powered military man who blows up New Krypton in the comic books, will be appearing in the 3rd episode of Supergirl. TV Line says he has had trouble with Superman in the past so he might just settle for Supergirl:
... has a long-held grudge against Superman, but, for some reason, it's his cousin he's striking out against (possibly because she has her own TV series and Superman doesn't).
Sounds like the fan's cries for action are certainly being met! Very exciting!
---
In other news, staff writer for the show, Ted Sullivan, tweeted out that the first table read since the pilot was held today! Must mean they are going to be filming scenes very shortly!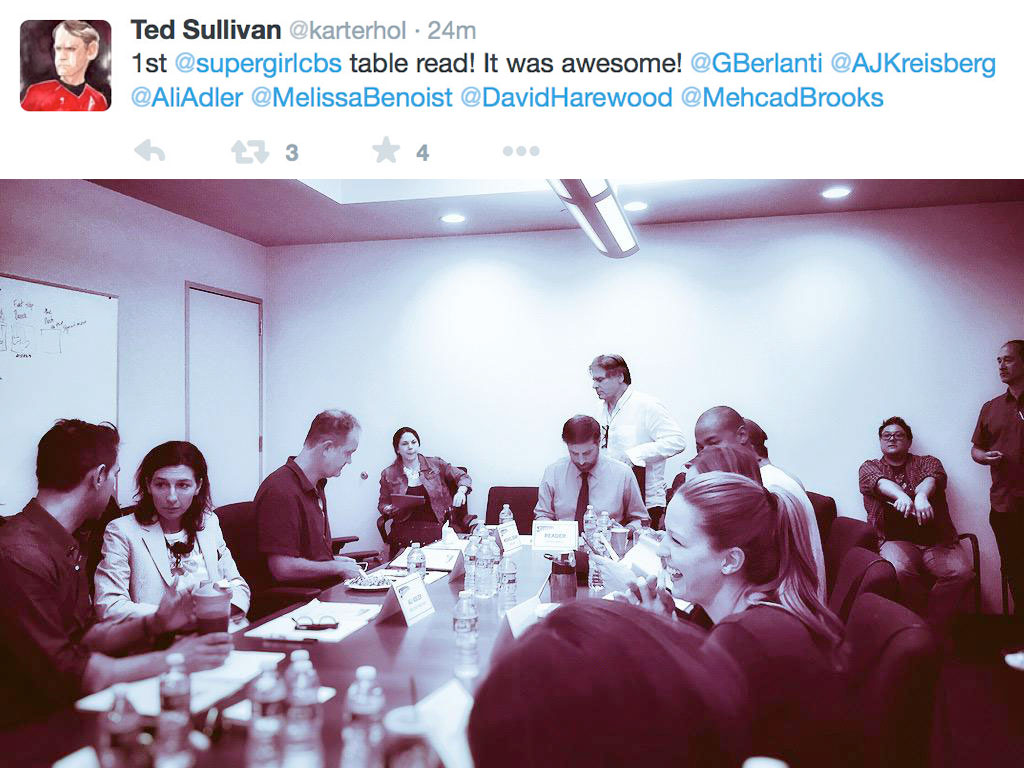 Share your thoughts on Reactron in the comments below! Is he the perfect level of villain to start Kara off on? Is he too big of a deal? Also get over to the forum and join in on the conversation!