[Ding Ding], It's time for the Title Bout! In this corner, we have the original hope for the role of Kara Zor-El. She was passed over for another actress but she is back for the role of Powergirl. Only a 10 seed, she finds herself in the title bout, can anything stop Claire, the original fans hope, Holt! Well to find out we look to this corner. Rumored to be in the original running to play Supergirl, passed over to take a role on a British Sitcom, this young lady has people already calling her Powergirl, its Gemma, the power hitter, Atkinson! ... LET'S GET READY TO RUMBLEEEEEEEE!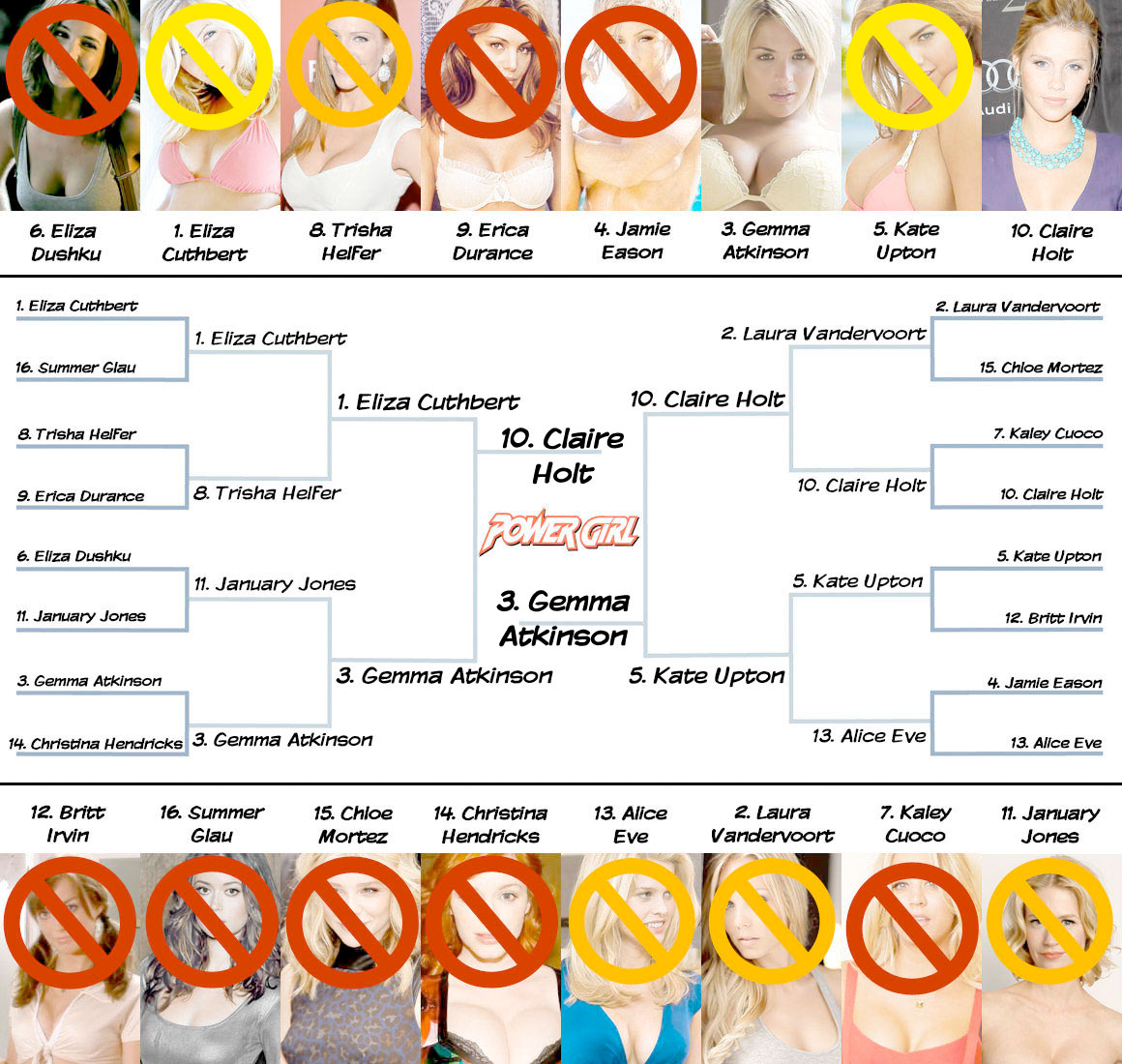 We know this is just a fancast session and sadly there is no rumor that Powergirl would actually be in the show, as of yet, but this certainly has been fun! Claire vs Gemma! It seems we are a loyal fanbase! What do you think, who should win? Vote and comment below!
Voting closed. Thank you for participating.